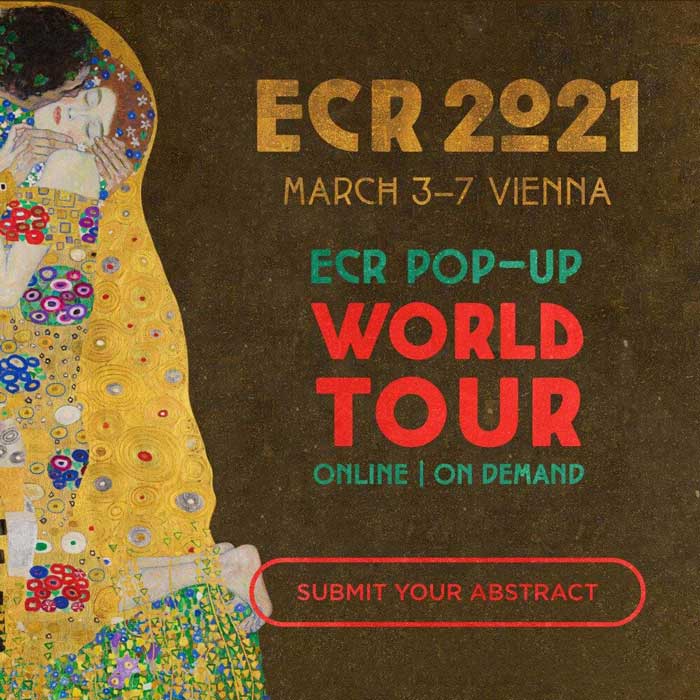 ECR 2021
What is European Congress of Radiology ECR?
The ECR is an international meeting and one of the leading events in radiology.
The ECR is one of the largest medical meetings in Europe and the second-largest radiological meeting in the world.
ECR attendees span all areas of the radiology arena including radiology professionals, radiographers, physicists, industry representatives, and press reporters for both the medical and consumer press.
ECR 2021 Registration
Due to the ongoing pandemic, the Austrian authorities are unable to approve plans for an onsite congress in Vienna. Your safety is the ESR's first priority and it goes without saying that we will strictly follow all decisions and recommendations by local authorities. With this in mind, the society is planning ECR 2021 as an entirely online event. If you cannot come to us, we will bring ECR to you!