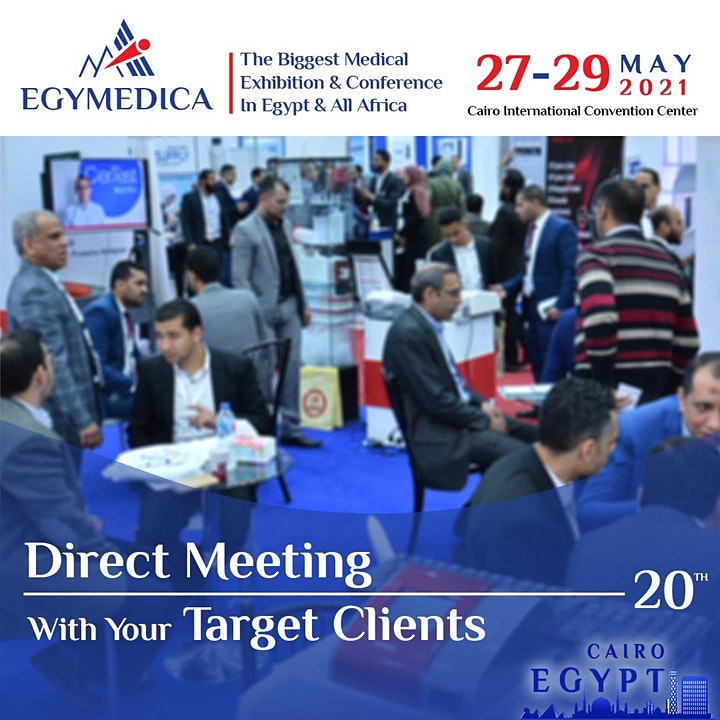 EGY Medica 2021
Egy Medica is a regional event for all healthcare professionals from Egypt and all over the African continent, Egy Medica is an annual event and has an exhibition and 4 conferences
EGY Lab Medicine 
EGY Ortho
EGY Cosmo
EGY Medical Care
Why EGY Medica?
• The Main gate for all medical sectors in Egypt and all Africa
• The biggest population in all of Africa.
• Continuous increase in population.
• huge medical projects inside the new administrative capital
• Political stability pushed several counties to make agreements with the Egyptian Government in different fields, especially in the Medical field.
• More amounts reserved from the budget to improve and renovate Governmental Hospitals and expansion in the Governmental Medical Insurance.
• Medical field is the widest investment field in Egypt and all of Africa
You can download all event details from the official event brochure from hereDownload Brochure
Or register your attendence from here Register FREE