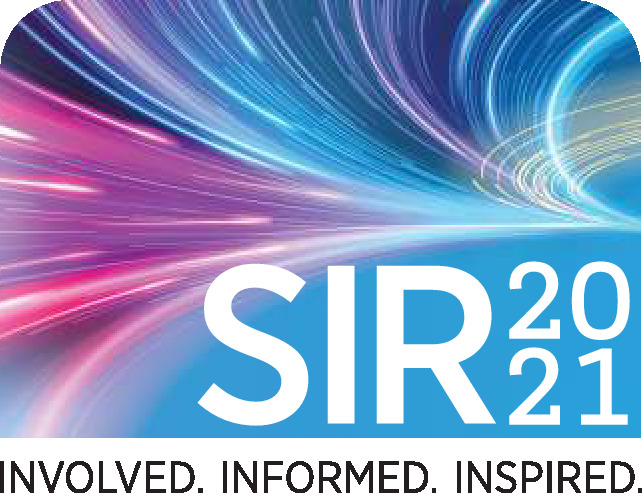 SIR 2021 Annual Scientific Meeting
Welcome to SIR 2021, an all-new, online experience for the IR community. Whether you are an IR-in-training or the chief of radiology, SIR 2021 is designed for you. From high-quality programming and timely topics through new innovations, MEDtalks, networking and virtual exhibits, the Annual Meeting Committee is excited to bring you this year's event.
About Society of Interventional Radiology
The Society of Interventional Radiology (SIR) is a nonprofit, professional medical society representing more than 8,000 practicing interventional radiology physicians, trainees, medical students, scientists and clinical associates, including physician assistants, nurse practitioners, radiologic technologists and paramedical professionals. SIR's members work in a variety of settings and at different professional levels—from medical students and residents to university faculty and private practice physicians. The society's core purpose and mission is to work with its members to deliver patient-centered care through image-guided therapy.
Interventional radiologists pioneered minimally invasive treatment, which reaches the source of a medical problem through blood vessels or directly through a tiny incision in the skin to deliver a precise, targeted treatment. Interventional radiology treatments performed by board-certified experts can deliver solutions with less risk, less pain and less recovery time than traditional surgery. These treatments are delivered in collaboration with the patients' care team. The specialty was founded in the early 1960s. Today interventional radiology is synonymous with modern medicine.