Today, with more than 2 billion mobile phone users worldwide, the need to use mobile applications that meet the needs of users in different fields is constantly growing and growing.
The same is the case in the field of healthcare, where the demand for developing and downloading applications that will help its users to become more involved in managing and following up their health affairs has become a necessity and an urgent need.
What Are the mHealth Apps?
In a 2013 report, IMS Institute of Healthcare Informatics defined the term (mhealth Applications).
These applications are supported by mobile devices such as mobile phones, patient monitoring devices, Personal Digital Assistants, and other wireless devices.
These applications allow the provision of medical and public health care.
In recent years, and in light of the limited number of healthcare applications that have succeeded in reaching the digital device market, more than 50% of them have been characterized as having limited capabilities, because most of the services provided by these applications were limited to being of an informational nature only.
Recently, in view of the remarkable development in the world of digital healthcare, many companies have worked on updating and developing more applications so that their functions become wider and their services more personalized to suit and satisfy each user and the specificity of his health condition.

Types of mHealth Apps
Here are some of the functional dimensions and usage purposes of healthcare applications that you can refer to when choosing the application that you intend to install on your smart device based on the desired purpose:
1. Healthcare Education mHealth Apps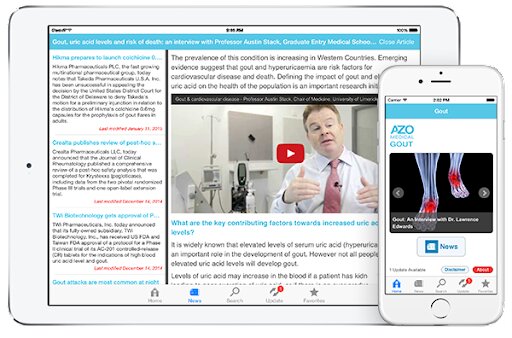 It's one of the leading mHealth apps trends in the market, it's about giving knowledge and educating users on relevant and important health information.
Provide only information and guidance on how to use or apply the medication, using text, image, and video.
It can provide information about diseases with their different severity scales and complications that help in increasing health literacy for the healthcare consumer.
Another type of education is health promotion knowledge and well-being, there are a lot of healthy lifestyle apps in the market and a lot of adopters are using them.
2. Symptom Checker mHealth Apps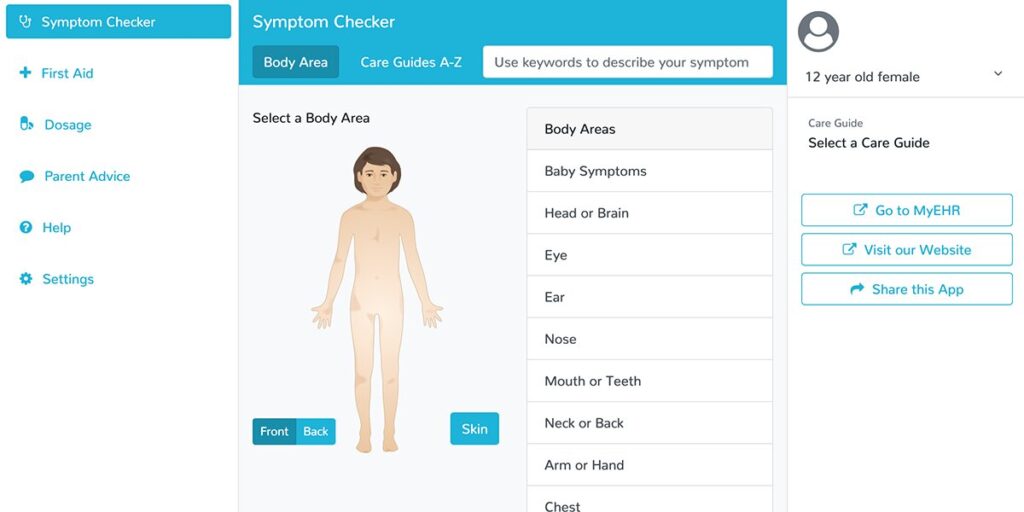 Symptom checker apps are of good importance especially after the disastrous pandemic and its impact on healthcare coverage.
Symptom checker apps are directing the user, based on the information entered about a preliminary group of complaints and some information about how you feel and where is the defective area.
They can give you a primary conclusion about your health condition and its severity, some apps can recommend consultation with a specialized doctor to provide the appropriate treatment.
Never depend on Symptom checker to get health advice and action, this is for professionals only but is not reliable for consumers.
It can tell you what's going on with your body and what are the possibilities of your condition, follow up with a specialized physician is the ultimate goal.
3. Reminders mHealth Apps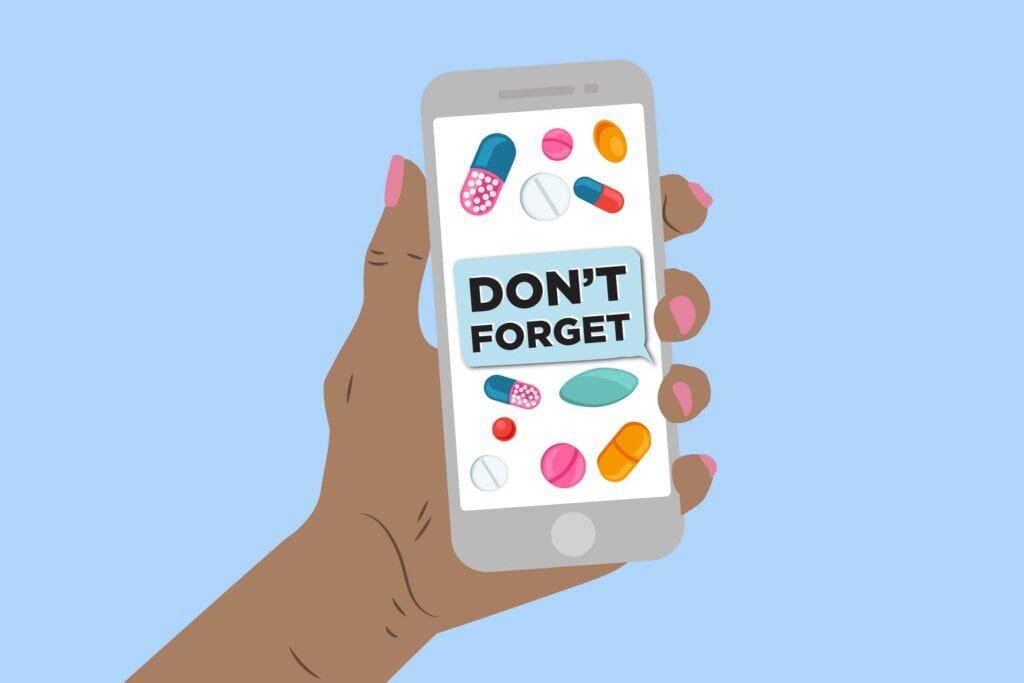 These apps act as an alarm to remind users of when to use or apply the medication to ensure the continued effectiveness of the treatment.
You can schedule your treatment plan for any acute or chronic condition with days and hours to guarantee the efficiency of the treatment plan and better patient compliance.
4. Communication mHealth Apps
This type of application provides direct communication channels between healthcare providers (doctors and pharmacists) and patients for the purposes of inquiring about their medical conditions and suggested treatments.
It would increase the speed of diagnosis of diseases, increase the patient's commitment to taking his medications, and raise the level of health care in general.
This type of mHealth application is also known as telemedicine/teleconsultation applications that will enable better access to care especially in rural areas or in emergency situations like what happened in the Covid-19 pandemic.
5. Electronic Personal Health Record (ePHR) mHealth Apps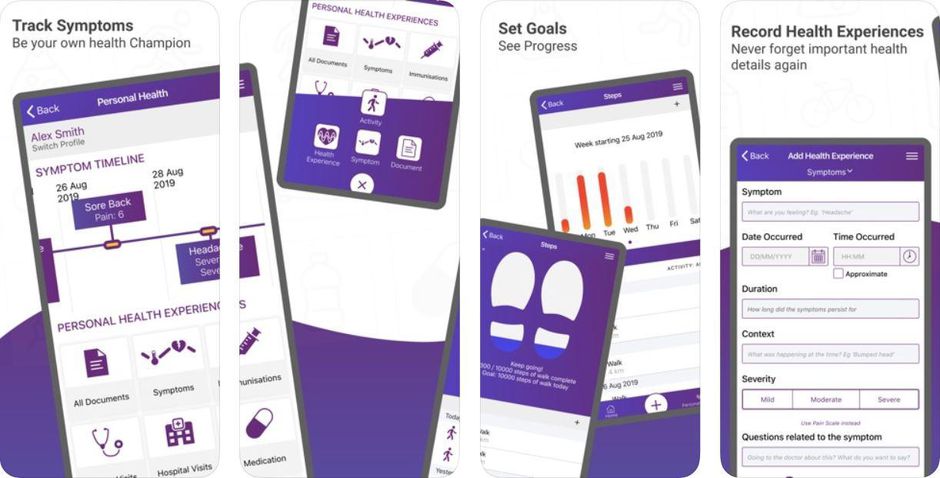 Electronic personal health record apps are designed to acquire, archive, and share your personal health information.
ePHR apps are mainly used to build a complete profile of your health data, you can use ePHR apps to store your vital signs, lab results, radiology images and reports, medical reports, prescriptions, medications, operations,…..etc.
it can save and classify every kind of health information and build a history for you that can be beneficial if you need to share your medical history with a physician or a healthcare provider to get a consultation about your health.
ePHR apps are one of the trending mhealth apps although it's not yet widely adopted, it's still underutilized from healthcare consumers despite the massive benefits it has.
6. Healthcare Services mHealth Apps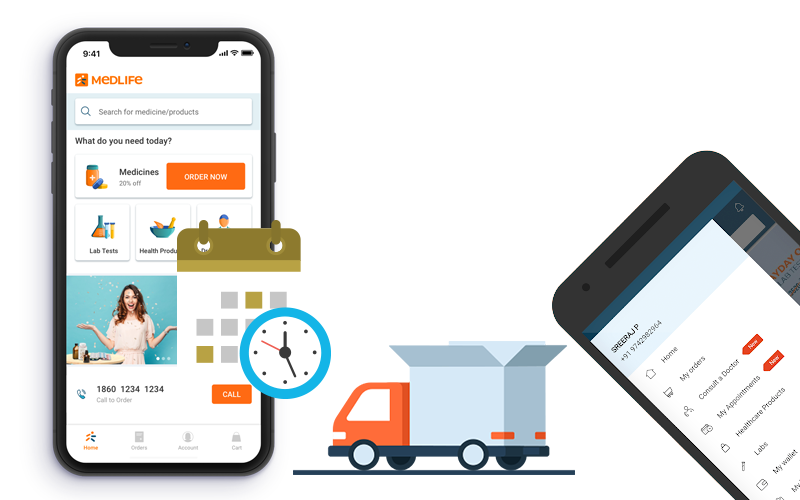 These apps are mainly to make a digital transformation of getting healthcare services, the are multiple services that can be given through mHealth apps like booking an appointment with a doctor, lab test, radiology scan, or any other type of visiting a healthcare facility.
Other apps can give features of a digital shop for medication like ePharmacy apps to order medication online or any other related products like cosmetics.
A new service for payment of healthcare services and operations are available that can facilitate the medical operation or service on installments instead of payment in bulk.
How to Choose the best mHealth Apps?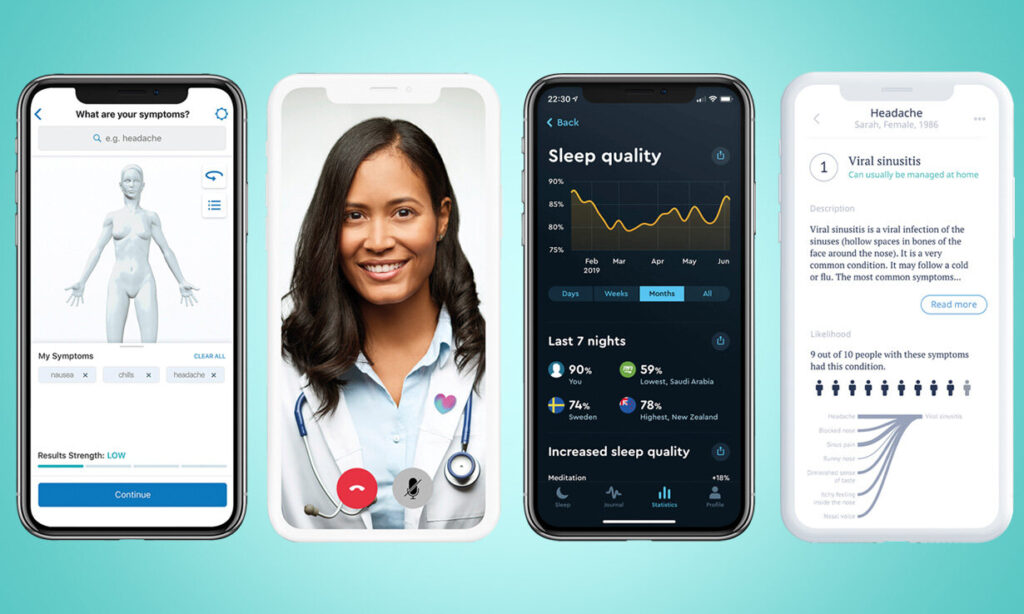 Your choice of the mhealth / digital health app and downloading it to your mobile device does not depend exclusively on its functional dimensions that we mentioned above, but you must take into account the quality and credibility of the information provided by the application, and your dependence on these applications for their various purposes does not mean that you should stop consulting a doctor or pharmacist about your health condition and knowing what is the proper treatment for your condition.
On the contrary, providing new technological mhealth solutions represented by mhealth apps is a win-win strategy.
It is expected that this will help healthcare providers evaluate their services from diagnosis and treatment more quickly and effectively and allow patients to be more aware of their diseases and increase their compliance with the treatments given.
Why do you need mhealth apps
Define the type of app that fits your needs, if it's knowledge or archiving health data or a service.
You should know clearly what do you need from mhealth app, this would help you pick the right app for your case.
No All-in-one Choice
Till now there is no all-in-one app that would give you all that you need to manage your health, but you can have a small list of 2 or 3 mhealth apps that would mostly cover your condition.
Quality benefit & Good Security
Choose a valuable platform that gives you a quality benefit and good security for your health information, it should be HIPAA compliant to guarantee the privacy and security of your data and it's not used for other purposes.
User Interface and User Experience
Choose the mhealth apps that would give easy navigation and a well-organized interface, it would help you more to be committed to using it for longer times, health is one of the complicated sciences in life and its information need to be handled smartly to sustain the user experience with evolving response to the new features and benefits developing by time.