Paying for healthcare in America is a disaster. Many people can't afford to pay for routine medical costs, let alone cover the cost of a major procedure. Frequently, they need financial assistance to cover any healthcare service.
According to Bankrate, 63% of Americans don't have enough savings to cover emergencies related to health. Heartbreakingly, many choose not to get or delay the treatment as they fear paying for what they can't afford.
What does this mean for you as a healthcare provider? Well, if a large number of people who seek medical care don't have enough funds, then this can affect your revenue as more and more patients opt out of medical care.
One solution that can be good for you and the patient is patient financing, which is when you help them pay for the procedure bit by bit over time. Offering financing to your patients directly isn't new. It was popularized in the 90s, especially for elective procedures, such as cosmetic surgery.
But how does it benefit the patient and you? Read on for the answer.
The Benefits of Offering Financing to Your Patients
Before you jump into the business of pulling your patients into debt, you likely want to know if the benefits outweigh the disadvantages. You can rest assured that there are many ways financing can help your patients. Here are a few:
● No delayed treatment, which can make the underlying issue worse
● Patients don't opt out of important medical procedures
● Better payment management
Data from debt.org shows that surgeries can cost more than $30,000. As you can imagine, many people delay or opt out of such an expensive procedure, even if it is important. By offering your patients a payment solution they can trust, you help them get the procedure, and you help them enter a payment program that you believe in.
---
Read Also
---
The Benefits of Patient Financing to You and Your Practice
Patient financing doesn't only help patients seeking medical care; it's also an excellent program for your practice.
Here's how it can help you and your practice:
Improved Cash Flow
As a medical provider, you are likely no stranger to borrowing money. Chances are, you obtained a loan to get the equipment you use in your practice. Paying back that money requires you to have a steady cash flow, which is not easy if your patients opt out of procedures.
Offering patient financing helps you improve your revenue and maintain a positive cash flow as you have money coming in from patients that you can then use to pay off your own business loans.
Effective Marketing Tool
As mentioned above, people may choose not to undergo medical treatment because they fear the costs. On the other hand, many take advantage of payment options when available.
According to an article published on CNBC, one in four Americans skip medical care because of how expensive it is. If you offer patient financing at your practice, they may take advantage of it. It may even make your practice more popular.
In fact, the popularity of patient financing leads some providers to use it as a marketing tool.
Your clinic can stand out from other clinics in your community if you provide flexible payment solutions.
Higher Patient Satisfaction
Paying for a medical procedure all at once or financing it through an unknown lender can be seen as bad options. Instead, many people prefer borrowing money through the medical practice they already trust.
If you can improve the patient's financial experience, they may tell their friends and families about it, resulting in more patients and revenue for your clinic. After all, a word-of-mouth campaign is an effective way to increase referrals.
Keep in mind that to improve your reputation, you need to provide excellent care along with financial assistance. Then, when patients compare you to other healthcare providers, they will realize you are a trustworthy option.
What Goes into a Great Patient Financing Experience?
Consider these keys to success in delivering an excellent financing experience to your patients:
For you and your team:
● Useful Training Guides. Having guides and other tools will help your team understand the goals and process of offering patient financing.
●     KPIs. Key performance indicators are metrics to measure success. This data can help you understand what you are doing right and wrong.
● Financial Technology. Processing payments may seem outside your bandwidth. Fortunately, there are software solutions available that can automate much of the process.
For the patient:
● Easy-to-Understand Financial Policies. Clear and consistent financial policies help your patients understand what is required right from the beginning. This makes it easier to avoid missteps as you process payment information, bills, and collections.
● Open Channel of Communication. Talking with your patients about money can be uncomfortable. However, that is not a good enough reason to avoid it, especially when their health and well-being are on the line.
● Cost Transparency. One of the best ways to improve the patient experience is to never have hidden charges. Instead, be transparent with all your costs, including financing.
● Payment Options. Every patient is in a different financial situation. Offering them unique payment terms helps them get a good fit for their circumstances.
The Risks of Patient Financing
It's best to go into patient financing with both eyes open. Here are some of the biggest risks involved in offering a new payment solution to your patients:
● External Fraud. People may try to take advantage of you by financing their procedure without having any intention of paying the money back. They may even apply for financing with a fake name, Social Security number, or address. That's why you should have fraud prevention methods in place, such as partnering with a company that can confirm an applicant's identity.
● Internal Fraud. The risk is not limited to your patients, as your staff could use the financing information to steal money from your patients.
● Loan Default. If you offer the financing yourself, then you run the risk of suffering the full force of a default.
● Reputation Damage. Charging too much for patient financing could hurt your reputation as a compassionate medical provider.
Sum Up
Financing is essential for patients who can't afford medical care outright. By offering this solution, you help your patients avoid opting out of a necessary procedure. Just make sure to be aware of the risks.
About Author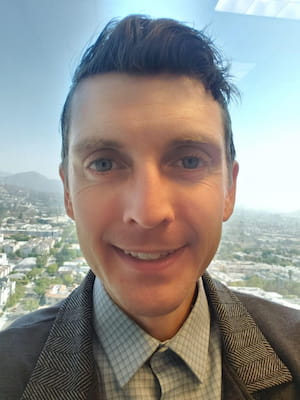 Michael is the Chief Content Officer at Finturf. He is currently responsible for content operations, internal traffic strategy, and all other marketing initiatives. His experience bringing financial platforms to market includes helping some of today's top players find their footing. Michael specializes in editorial direction, branding, strategic planning, and creative development.