When you become a General Practitioner (GP) in Australia, you must have the requisite skills and medical knowledge to examine patients. Most of the time, individuals will have to approach a GP when they face any health issues.
So, in this article, we will cover more about how you become a GP in Australia. As you read ahead, you will also know more about the average salary and ways to apply for GP jobs. But, before moving ahead, let's check out the visa options for foreign doctors who want to settle in Australia.
What are the visa options for foreign doctors?
In the current era, the Visas for GPs initiative is managing growth in the medical workforce across Australia. If the doctor meets the skilled migration program criteria, there are better chances to be a part of the workforce. But, even when this fact is considered, the initiative will first regulate the number of doctors entering Australia through the program while managing growth.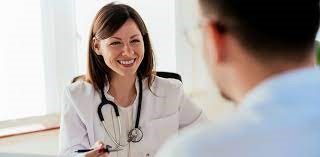 If you're selected for a position of a doctor, then you need a visa to work as a General Practioner. Apart from getting a doctor's visa in Australia, you will have to present a Health Workforce Certificate (HWC) or a Health Workforce Exemption Certificate (HWEC). However, before proceeding, you must check with the Rural Workforce Agency (RWA) to know which certificate you must present. In those instances, you will have to apply for an employer-sponsored visa. These include Regional Sponsored Migration Scheme, Employer Nomination Scheme and Temporary Skill Shortage visas.
How can you become a General Practitioner in Australia?
Whenever you aspire to be a GP in Australia, you must undergo formal training for many years. So, let's check how you can work as a GP in the country.
If you have a Bachelor's Degree in Medicine or a Doctor of Medicine, you can proceed. Later, you can gain entry based on year 12 results and the University Clinical Aptitude Test (UCAT) score, followed by an interview.
Alternatively, if you have completed post-graduation in medicine soon after an undergraduate degree, you can become a GP. But, in such a case, your entry will depend on the Graduate Australian Medical School Admissions Test (GAMSAT) and the semi-structured interview.
Later, you must complete an internship of 1 year at a reputed hospital. You will have to work with many professionals in different departments during the internship.
Soon after the internship, you have to apply to the Medical Board of Australia and complete training for 1 or 2 years. Once you become a Resident, you will be eligible for the specialist training program.
Now, you have to complete the Australian General Practice Training (AGPT) Program to obtain a GP fellowship. But, at that stage, you will have to go through 3 years of general practice training and appear for an exam. If you wish to go through rural practice training, it will involve one more year of training.
What are the best ways to apply for a GP job?
If you wish to secure a job in the private system, then you can only work in a Distribution Priority Area. On the other hand, you can use the Health Workforce Locator to find out the areas. But, if the location doesn't matter to you, there are greater chances of seeking a suitable job.
To secure a job in the public system, you can first go through the website of the State Health Department. Besides, you can also think about working in a public hospital, which you can easily seek online.
Apart from the above two ways, you can also go through the sites of medical recruitment agencies to find a job as a GP. Alternatively, you can visit online job portals that can enable you to seek jobs based on the location.
How much do GPs earn in Australia?
As per a survey in Australia, you can earn between $200,000 and $350,000 per year if you work as a full-time General Practitioner. But, if you have to manage chronic illness patients and work beyond your shifts and on weekends, you can earn more than $500,000 annually.
Summary
Many visa options exist for doctors who want to settle in Australia. But, before moving ahead, the doctors have to check with the Rural Workforce Agency (RWA) to know more about the certificate. Soon after pursuing a Bachelor's degree in medicine and achieving a good score on a competitive test, the doctor can become a GP after years of training. He can later apply for a job through recruitment agencies or in the public or private system.