Australia is a popular destination for medical students. Also, in Australia, 70% of the Health care expenditure is provided by the Australian Government. Australia is consistently growing and ranking in terms of human development, education, income, healthcare, civil rights, etc. Deciding to work in Australia as a General Practitioner is the perfect decision. 
Then let's discover why Australia is considered the best destination for General Practitioners. All these will include the factors such as attractive GP jobs, the salary of a General Practitioner in Australia, Work flexibility, and last but not least skills that you need to become or apply for a general practitioner in Australia.
Consider this article as a no-frill guide to General Practitioners in Australia. Let's spill the beans from the bag.
Why Australia is the Best Destination for Foreign General Practitioners?
General practitioners play a vital role in the healthcare industry. Some areas in Australia do not have enough practitioners. Therefore finding an attractive job in Australia as a GP is considerably easy. You can also establish yourself as having your clinic. Or else can start working for rural areas or some corporate firms.
How can you get the job as GP? In Australia, each state and territory has a Rural Workforce Agency. The agencies will guide you through the whole job-search process once you connect with them.
However, from our all research and for your information, General practitioners who work rurally are offered attractive incentives, too. Also, the GPs who have skills for emergency procedures are making good in Australia. Therefore, working in Australia as a GP has wide scope to grow.
And, if you are a general practitioner from overseas, this is the roadmap to making yourself an Australian citizen from your student or PR visa.
Salary of the General Practitioner in Australia
Australian General Practitioners are mostly self-employed. Therefore, earnings in Australia for GP are quite more attractive than we think. But on a rough guide, we can presume that general practitioners make $250k-350k per year.
Self-employed general practitioners also provide home visits along with their in-house client visits. In this way, they can make more money since home visits cost is considerably more than in-house clinic visits. However, charges vary because some GPs offer low-cost treatments and visits to service more patients and establish themselves. 
While talking about UK migrants, they have extensively increased their salary after coming to Australia. 
Practicing as a general practitioner in Australia is like having butter on your bread.
Flexible Work Environment
Working in Australia as a General Practitioner has many benefits that we already discussed starting from the attractive GP jobs, building a good relationship with clients to making a good income and career. But having a flexible work environment and balancing it with life is also an important factor.
Australia is a good place for doctors to work and live. For general practitioners as well as everyone else, Australia stands out globally for promoting family-friendly jobs and work environments.
As per one of the research, in Australia, working in the healthcare industry has the greatest flexibility for balancing work lifestyle and creating a family-friendly work environment.
For General Practitioners there are flexible roaster policies available. They just follow the roasters and share their shifts. Smart and easy. A balanced workforce for practitioners as well as balanced services for the patients, too. 
Resources are another factor that contributes to a flexible work environment. General practitioners have access to all the resources they need to operate their practices through the Australian Medical Community. Nonetheless, if resources are lacking, we and our work will suffer. Having all the resources makes our working process easy and time-saving.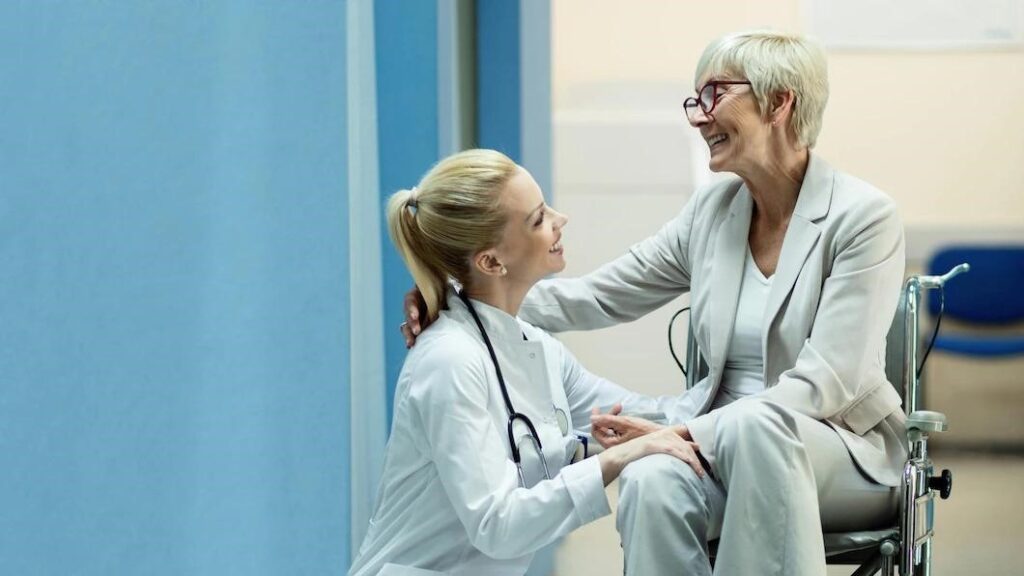 Basic Skills as a General Practitioner in Australia?
The very first skill needed to become a general practitioner is empathy for your patients. 
Relevant degree in medical studies.
Foundation course or bachelor's degree of general training. Because entry is based on Graduate Australian Medical School Admissions Test (GAMSAT)
Specialist Training course in general practice.
English proficiency if you are from overseas.
---
Read Also