When starting up a laboratory business, you become part of an exciting industry, but an ever-changing one—especially since technology for this niche advances all the time. What do you need to ensure success in the long term? We summarize some of the most important guidelines from industry experts.
7 Things to Know Before Starting a Lab Business
Inform yourself as much as possible about potential challenges common to this industry, so you can plan ahead and find solutions before issues arise. We discuss a few below, along with helpful advice to streamline setting up your company.
Define a Business Plan
In many ways, a lab is no different to any other business, and successful businesses have proper business plans. You need one to help yourself stay focused, but you'll often also require it to obtain funding. So, define your lab's purpose and create a document you can share with potential investors, by creating a business plan containing the following:
The services you'll provide and products you may manufacture and/or sell
Analysis of the market, covering your target audience, information on your competitors and the potential demand for your services
A strategy for marketing your lab, to ensure you draw customers
Budget to show planned use of funds
Financial planning that showcases projected revenue, expenses and profit
At the front of the document—whether digital or in printed form—place an executive summary where the basic details can be seen at a glance. You can include your lab's vision and mission, along with concise summaries of the information listed above. Prove that you've done the necessary research that enables you to make smart decisions going forward. This summary helps readers understand what you bring to the market and how you're different than other laboratories, so they feel enticed to read the rest of the document in detail.
Define the Lab's Purpose
While drawing up your business plan you'll need to clarify your institution's exact purpose. This helps lab owners and managers set clear goals that align with the purpose, helping you maintain your competitive edge. It's more beneficial for your reputation—and marketing—to be known as a market leader in a specific field, than a lab that offers too wide a variety of services.
Fund the Lab
You can use your own money or others' funds if they're willing to invest in your lab business. Investors could be family members, friends, financial institutions or other interested parties. You'll need enough start-up finds to cover expenses such as:
Renting laboratory space
Salaries for your team
Equipment to set up the lab
Administrative overhead costs
Accounting expenses
Insurance
Legal expenses to ensure compliance
Identify the Type of Lab Space
The amount of money you'll need in funding will to a large degree depend on the type of space you decide on using. Your options include commercial properties that already have laboratory facilities and equipment installed, but these do come at a high price.
For many lab startups the better alternative is using more affordable incubator facilities. Just note that there's a strict application process in many US states for using these facilities. Also, you'll often only be given access for a limited period of time, so your business plan will need to include long-term plans for acquiring an alternative space. Hopefully, by that time, your success and improved cashflow will enable you to afford a space suited to your needs.
Purchase the Lab Equipment
When shopping around for lab equipment you can save a lot of money by not buying everything brand new. Yes, some pieces of equipment are best bought new, especially if you want warranty cover for very expensive items. However, there are multiple other ways of acquiring the rest at a more affordable rate.
Take a chance and approach vendors with your business plan, making it clear that you're a start-up. Often, companies are willing to discuss discounts to new role players that enter the market, although you may need to sign up for certain memberships to be eligible. That's a small price to pay to kit out your lab with efficient assets.
Alternatively, you can enquire about auctions and sales that big pharma companies and surplus vendors sometimes host.
Work With a Lab Consulting Agency
You may be passionate about the niche you work in, but passion doesn't ensure victory and you'll never be an expert in all roles required for success. It's wise to partner with a lab consulting agency that can guide you in decision making and help you make the most of situations that present themselves. Consulting services can include, but aren't limited to:
Quality management
Training of your team
Compiling SOPs
General lab management to ensure efficiency is optimized
Processing applications and handling regulatory matters on your behalf
Operate and Manage the Lab
When you have everything in place you can start the exciting work in the lab, but remember to also focus on business aspects such as administration. You need to keep all aspects of the business up to date to ensure success in terms of cash flow and staying competitive. For responsible lab management you may need assistance from experts—such as consultants mentioned above—or outsourced services for accounting purposes, marketing and business development.
5 Ways to Make Your Lab Successful
Efficiently setting up your lab is only one part of increasing your chances of success. The following tips will prove valuable in running your lab business in a unique, competitive market.
Create a Clear Culture
Although lab work is clinical, it's performed by individuals who form a community. The dynamics between team members will affect how efficiently you function. Lab owners and managers must clarify the company culture they want to maintain, in order to create beneficial working conditions. This will boost company morale and benefit productivity in the long run.
Maintain your culture by employing individuals whose personalities will suit the culture. Then include company culture topics in onboarding process, such as your expectation of team members to always communicate respectfully with others. Also stay vulnerable and intentionally build good relationships with the team through conversations and team activities.
Choose the Right Type of Lab Software
It pays off to take your time researching which assets and resources to invest in, including the software you'll use. For one thing, all software products aren't alike, so compare them and pick one with features relevant to your activities. Otherwise, you may be paying for features you'll never use.
Any modern lab must prioritize digitalization and outdated software simply won't suffice, since you won't keep up with competitors. Unfortunately, depending on the management setup of your new lab, you may need to motivate certain high-end software purchases—such as using electronic lab notebooks or CAD (computer aided design) systems—with investors. Some individuals may not yet grasp how essential these resources are to ensure success.
For this reason, research what you need, compare them and explain your preferences to investors. With them knowing what is an ELN or LIMS (Laboratory information management system) and understanding how they optimize workflows and help track work cases, you'll get approval for these expenses much easier.
Understand the Market
Your business plan stipulates your target market's demographics and needs you want to meet. However, these needs can shift as society, technology or markets change. Therefore, continually research your audience and also stay informed of tech advances so you understand how you can better meet your market's requirements.
Implement Marketing Strategy
Your information about the market and your audience will also empower you to implement an effective marketing strategy. You can use your audience's current needs as an angle when creating your central advertising message.
Make sure to use marketing platforms that are relevant to your target audience:
Digital marketing is vital to prioritize these days, but the ideal platform will depend on your type of audience. The general public and some businesses are reached easily via Facebook and Instagram but if you want to engage with professionals you may need to focus on LinkedIn marketing or create an informative blog others can use for reference.
Printed media may still be relevant if your advertising strategy includes meeting people in person.
Clearly, implementing a successful marketing strategy requires a deep understanding of your audience.
Hold People Accountable
Your team determines the lab's success, so how you manage them affects the company's future. You need to be able to trust them and they must trust each other, and for this to happen accountability is vital. Digitalization of your laboratory will provide accurate reporting to help with holding people accountable. For example, you'll know exactly who sent reports or gathered data, all at a click of a button.
Furthermore, set an example of apologizing when you are at fault, so people will realize the importance of taking responsibility and being accountable. Others will be more likely to come forward when they make mistakes, even if it affects results or your lab's security. Then you'll be empowered to be proactive in managing difficult situations AND you can use the occurrence as a learning opportunity for all.
To Wrap Up!
A successful lab requires skill in everything from writing your business plan and picking out software solutions, to managing the culture and launching a marketing campaign. No one can do everything perfectly from the start. However, implementing these tips will help you sidestep various problems, leading to success sooner than you thought possible. 
About Author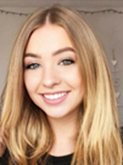 BIO: Chloe Stamenkovic is a life science research analyst collaborating with Reader's Digest, eLabNext, Dataversity & others. Having strong molecular biology, analytical & data science modeling skills she manages project initiatives to elevate the knowledge in technology solutions for laboratories, in order to increase efficiency in the lab. She focused on all topics regarding biotech but most recently specializing in topics such as digital health, lab digitization, ELN/LIMS, AI, Machine Learning, and automation's role in developing novel therapeutics.