Are you an investor looking to capitalize on the ever-growing healthcare industry? Investing in a medical franchise can be a great way to diversify your portfolio and take advantage of ever-changing trends in the sector. 
To help you make the right choice, we've compiled this guide outlining all the key factors that will inform your strategy when choosing an establishment for maximum returns.
From examining established versus emerging markets and different operational models to navigating funding options, you'll have all the information necessary to select the suitable business model for your investment strategy.
Focus On The Customer Experience
Ensuring your healthcare facility has quality customer service and support is no joke! After all, you want to ensure your patients are happy and have the best experience possible.
That's why picking an enterprise with a good reputation for providing top-notch customer service is essential. With this in mind, you can rest assured knowing that your patients will be taken care of and can get the help they need when they need it most.
So don't just take our word for it – do your research and find out what other customers have to say about their experiences with the specific company you're looking into. You won't regret ensuring your patients get the highest quality of care possible.
Location, location, location
When starting this kind of business, you can't beat the power of location. It's like the old saying: "Location, location, location."
So make sure that your opportunity is easy to find and get to. You want your customers to avoid driving around in circles looking for you.
Pick a spot that's convenient for them, and you're golden. Another critical point to be mindful of is that if you happen to be located somewhere with lots of foot traffic, that's even better for the enterprise's success.
That means more potential customers walk by each day, so make sure that when finding a spot for a medical establishment, you take your time with the location. Get the perfect one and watch your dreams take off.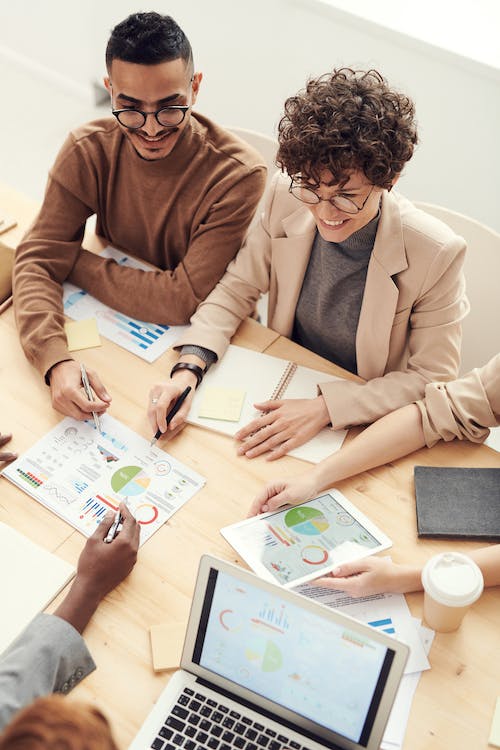 Does The Establishment Have An Online Presence?
Today's online presence is essential, especially for the medical field and landscape.
With people more likely to search for businesses online first, having a great website and active social media channels can help you stay ahead. Ensure your chosen company offers this kind of support – otherwise, you could lag quickly.
Take the necessary time and consideration into your digital marketing strategy. Having a good digital presence will allow you to show off what your franchise has to offer. So get out there and get connected.
The Costs Involved
Running or buying into any type of enterprise is a daunting, detailed task, especially regarding the funding and finances associated with the operational aspect.
Healthcare franchises should have reasonable costs, including upfront fees, ongoing dues, or other expenses.
It pays to research different establishments' financial requirements before making any commitments. Look at their profitability margins, initial investment costs, and what it costs to manage and run the enterprise.
This will give you an insight into what might lie ahead of you.
What support Will You Be Receiving?
Are you considering all the success you'll reach once you open a facility?
Before diving in, you'll want to ensure that the franchisor will provide ample support. After all, it's only fun running a business with someone to turn to when you need help or advice. This will also include training resources and educational documentation.
The right franchisor should be able to provide guidance and resources that will ensure your success. Remember that the more prepared and supported you are, your endeavor will be more successful.
An Interim Franchise opportunity offers you a wide selection of helpful resources and training. Ensuring that you get optimal support to gain success in the industry.
Conclusion
Investing in this ever-evolving industry can be a great way to generate income while also helping people access quality medical care services.
Do your research thoroughly before devising an investment strategy that works best for both parties involved – buyers (investors) and sellers (medical providers).
With the correct information and knowledge, you will find the perfect fit.
---
Read Also