The Fourth industrial revolution is based on technology. Every sector comes under the flag of technology.
Healthcare is also included in it. The revolution not only happens in the treatment technology but also eases the communication between doctors and patients.
Through Mobile Apps, there is an ecosystem built to bring treatment to every door from any distance.
So, Medical apps for Android users are on the rise, and there are plenty of choices to choose from. From basic health tracking to more advanced medical suites, there is something for everyone.
In the year 2023, medical apps will be a mainstay on Android devices. Throughout the post, I will help you to know about top Medical apps for Android Users. You are requested to, read the full post and acknowledge all those apps.
What is a Medical App?
Software developed for medical purposes, including home medical monitoring systems, medical databases for healthcare professionals, etc.
These apps will provide access to critical health information, such as patient records, and can help to automate tasks in the medical field.
With the increasing popularity of mobile technology, there is no doubt that medical apps will continue to grow in popularity.
These apps are really really helpful for both doctors and patients. We find out some form factors of these apps that help you to understand the importance of these apps.
Here are the reasons:
Improved Patient Engagement
Minimize Risks of Misdiagnosis
Immediate Access to Care – Anytime, anywhere!
Improved Prescription Alerts
Enhanced Data Management
Enhancing Medical environments with IoT Implementations
Top Medical Apps for Android Users
There are tons of Medical Apps which are developed to use on Android-based devices. But all of them are not satisfactory at service.
We have researched a lot to find out the top medical apps for Android. To make it easy for you we not only make a list but also discuss those briefly.
Here is the name of the Top 5 Medical Apps for Android:
Belshifa
EMU
MyChart
ZocDoc
Medscape MedPulse
Belshifa App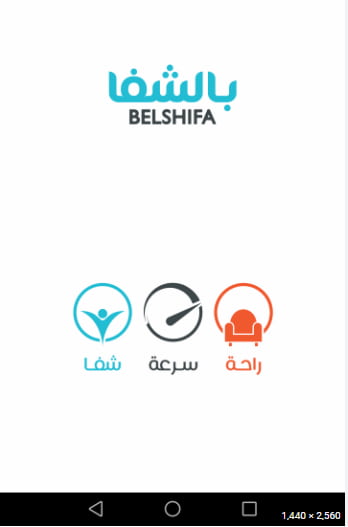 A healthcare smartphone app called Belshifa may link you with more than 5,000 pharmacies around Egypt, offering a wide selection of medications and cosmetics that can be delivered right to your home in just a few clicks!
One of its features is a highly user-friendly search where the app may provide brand-name or generic alternatives at substantially lower pricing.
In addition, you may submit a picture of your prescription to begin looking for your medication.
EMU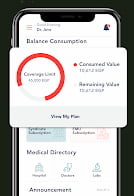 The Egyptian Union of Medical Syndicates members is the intended audience for this app. It oversees the Union's Healthcare Services Project for its members and their dependents.
Members can apply for new subscriptions, renew existing ones, and pay dues for any approved dependents using the app. multiple internet banking and/or payment channels are used to process payments.
Mychart App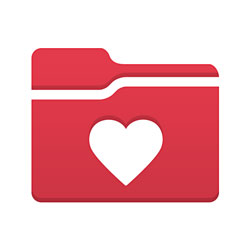 You may always access your medical records on your phone via MyChart. The dates of your vaccines, your most recent medical appointment, and the medications you are now taking are all easily visible at a glance.
You can even make appointments just inside the app, ask for medication refills, and send your clinic a non-urgent message and get a response within a few days.
The best part is that, in the event of a cellular interruption, you can view all of your information online.
ZocDoc App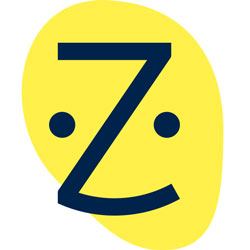 Even while you can't always avoid going to the doctor, ZocDoc can make scheduling an appointment simpler.
With the use of the straightforward app, you can locate nearby doctors that accept your insurance and each has a verified evaluation from a previous patient that works similarly to a Yelp review.
You may also examine available timeslots and make an immediate reservation, or you can schedule reminders for checkups and finish all the paperwork for your doctor's visit before you go.
Medscape MedPulse App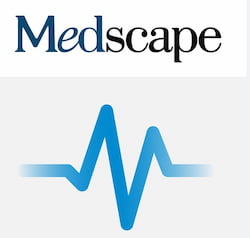 At its core, Medscape MedPulse is a news aggregator created for anything associated with the medical industry.
The program offers you a flood of articles designed especially for doctors, students, and healthcare professionals once you've customized it with the specializations you think are vital.
The FDA, new practice recommendations, and insights from more than 150 conferences are just a few of the news subjects that are covered.
Conclusion
It's Time to wrap up the post. In my ending lines, I can state that these are some of the best medical apps for Android phone.
These apps can help you with a variety of tasks, from managing medication to tracking health conditions as well as connecting with doctors.
If you are looking for an app that can help improve your health, then these are the ones you want to consider.
These apps will come with more updates and improvements in 2023. That will give you more benefits.
So, no more today, here I end my post with the hope of "you read the full post and it's become helpful for you."
---
Read Also