In a recent press release, Mubadala Healthcare, one of the subsidiaries of Emirati investment company Mubadala has announced the acquisition of a majority stake in United Eastern Medical Services (UEMedical).
Mubadala Healthcare has acquired a 60% stake from Jadwa Investment and United Eastern Group (UEG) to expand its business outside the boundaries of the United Arab Emirates to include Saudi Arabia in its reach to provide healthcare services in both countries, no financial information was disclosed and this acquisition is expected to be finalized in September 2021.
With this acquisition, Mubadala Healthcare is going to add new 8 healthcare providers to its portfolio with new services including women health, family medicine, neonatology, pediatrics, fertility, in addition to expanding current service lines such as eye care, dentistry and dermatology.
Mubadala Healthcare has a big network of healthcare providers in United Arab Emirates (UAE) that includes Cleveland Clinic Abu Dhabi, Healthpoint, Imperial College London Diabetes Centre, Amana Healthcare, National Reference Laboratory, Capital Health Screening Centre, and Abu Dhabi Telemedicine Centre.
Following completion, Mubadala Health's portfolio will include more than 10,000 world-class caregivers delivering 100+ service lines across 15 prominent healthcare providers in the UAE and KSA.
What Mubadala Healthcare Said

"Over the past decade, UEMedical has witnessed tremendous growth and success, operating facilities that have raised the bar in patient care across multiple specialties. This acquisition enhances Mubadala Health's network in the UAE and the wider GCC region while demonstrating our unwavering commitment to transforming the regional healthcare landscape by delivering a full range of healthcare services covering every phase of a patient's life." Said Hasan Jasem Al Nowais, Chief Executive Officer of Mubadala Healthcare.
What UEMEdical Said

"We are delighted to join Mubadala Health's network of world-class healthcare providers. This acquisition drives innovation and clinical excellence, while expanding the continuum of care across the UAE and Saudi markets as part of an integrated healthcare ecosystem. UEMedical has always been patient-centric and embraces international partnerships that advance our expertise and attract healthcare professionals of the highest caliber. This approach aligns perfectly with that of Mubadala Health, and we look forward to the next phase of our journey." said Majd Abu Zant, CEO of UEMedical.
What Jadwa Investment Said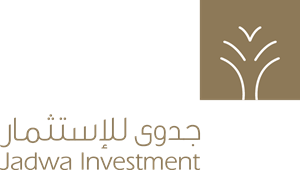 "Our acquisition of UEMedical in 2016 came following an extensive assessment that revealed high growth potential for specialized health services, especially in the women and children space. We worked closely with the management team to realize the company's ambitious growth strategy in the UAE and Saudi Arabia. We are very proud of our partnership with UEMedical shareholders and management, and wish Mubadala Health and the management team continued success in capturing the next phase of growth." said Tariq Al-Sudairy, Managing Director and CEO of Jadwa Investment.