Overview
Marketing in medical devices sector has a special character other than marketing in other sectors,
Medical marketing differs from other marketing sectors in multiple ways:
1- Other sectors mostly target the end user and it's mostly considered b2c marketing, while in healthcare sector you are targeting healthcare workers as doctors, pharmacists, …. Etc, and mostly it's considered a b2b marketing.
2- For people who are working in Healthcare marketing, they should have a good scientific background, because as your customers are knowledgeable and specialists, while the rest of the fields are mostly ,, and they do not have experience.
3- Medical devices marketing must adhere to ethical standards, because the healthcare service is ethical in the first place.
The medical devices market has witnessed a massive growth in recent years. As forecasted in marketing research studies, the global medical device market is expected to achieve USD 671.49 billion in 2027. Because of this very high competition, medical device companies, whether small or large, face many challenges. How can your medical device company overcome these challenges and remain ahead of the competition?
Certainly, it has become imperative to reach more potential customers with the right advertising message if you want to achieve fruitful marketing results. Therefore, you need a comprehensive marketing strategy for medical devices that enables you to highlight your company among your competitors to acquire new customers, boost your sales, and grow your business successfully.
Follow these tips to build an effective marketing strategy that can help you reach more relevant leads and achieve better results with cost efficiency.
Why Do You Need a Marketing Strategy for Medical Devices?
There are tons of great marketing techniques and tools, but you will be wasting your money if you use them without a clear marketing plan and objectives. For example, it might be a mistake to start spending money on paid advertising or social media marketing without specifying the target audience and customer needs.
That's why you need to create a plan to define specific marketing messages for all of the platforms you plan to use during your marketing campaigns. You need to create a comprehensive strategy based on market research to locate your target audience, deliver a compelling message that demonstrates your value as a seller or supplier, and motivates your potential customers to make a buying decision.
---
6 Tips for a Medical Devices Digital Marketing Strategy That Works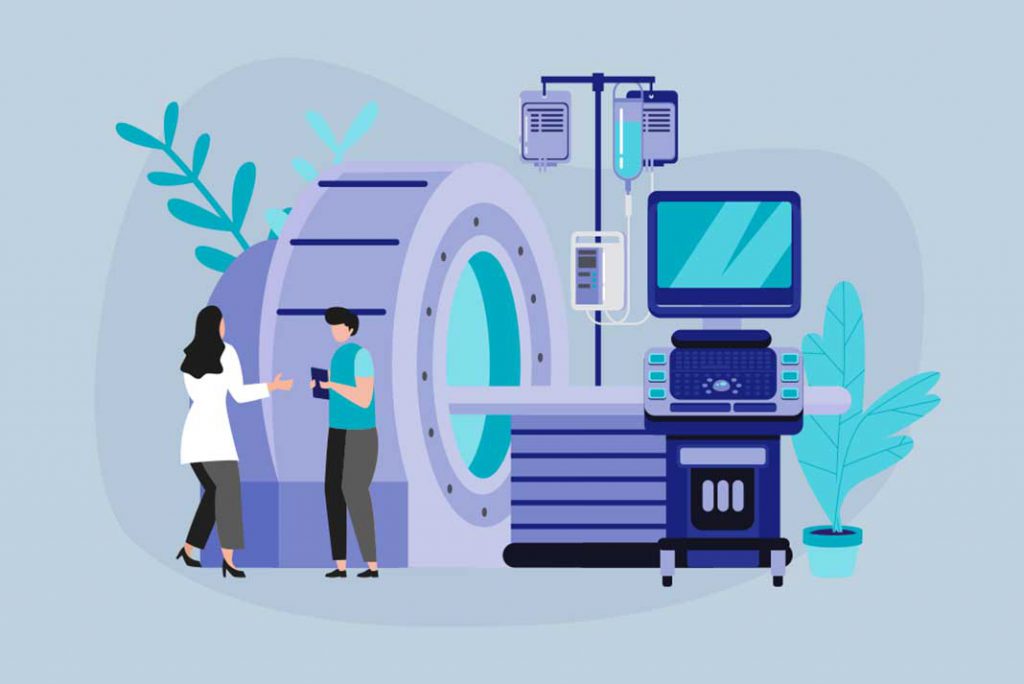 Now, we will discuss 6 tips to consider when developing a medical device marketing strategy
A well-designed marketing strategy is essential for all businesses to succeed in a highly competitive market. You must start by defining your objectives. Here are some tips on creating a compelling marketing strategy for medical devices companies.
Also read: Discover the top 3 keys of healthcare marketing success
1- Define Buyer Persona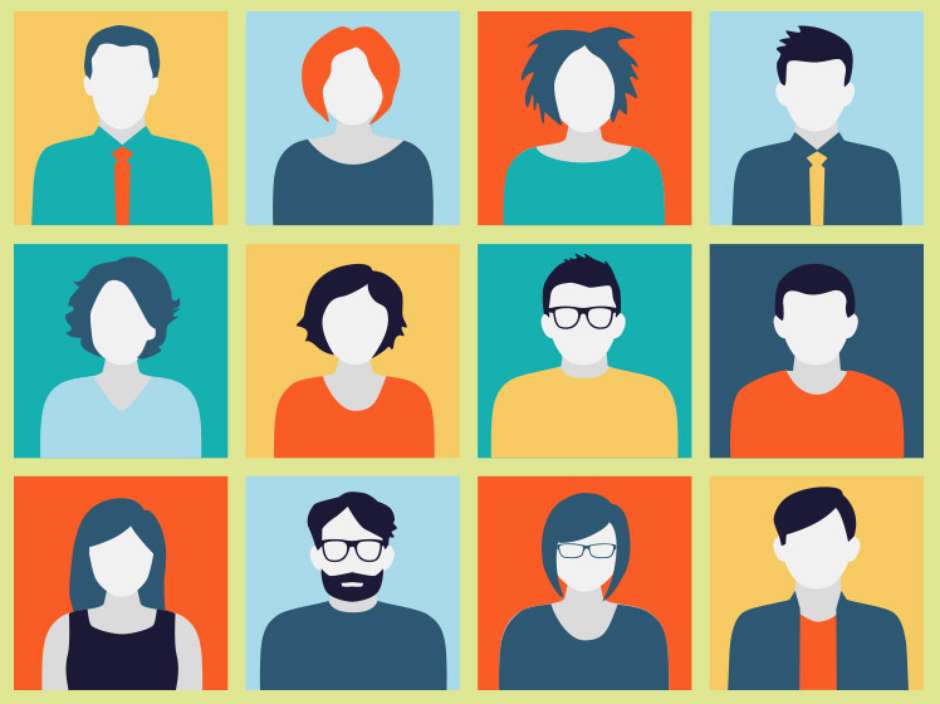 The market of medical devices is very complex and sensitive, so it is imperative that you get to know your target audience better. Start by identifying the problems that bother your audience and make them need the perks of the hardware you sell.
It is a necessary step to achieve a successful sale, whether between you and other individual such as a physician, or between you and an institution such as a hospital, medical centers, radiology center, or a laboratory.
You should perform a keyword research on Google to find out which words your customers are using to meet their needs, and it is also important to know how often they search for medicinal products such as yours.
And it's good that these days, people express their needs freely and openly during discussions on medical forums or general question-and-answer websites like Quora or Reddit. Browse these sites carefully and see what your potential customers are missing out in your competitors' current offers.
You can create a virtual persona that carries all the specifications of your potential customers based on their needs and other characteristics, and this virtual persona is the only person that you will focus in the future on, exclusively directing advertising messages to him.
If your company produces medical technology equipment, you should also target the distributors and treat them like the most valuable potential customers and create a virtual persona with specifications typical of them. All of this information will be useful to build your branding fundamentals and make your marketing activities resonate with your audience.
2- Make a Competitive Analysis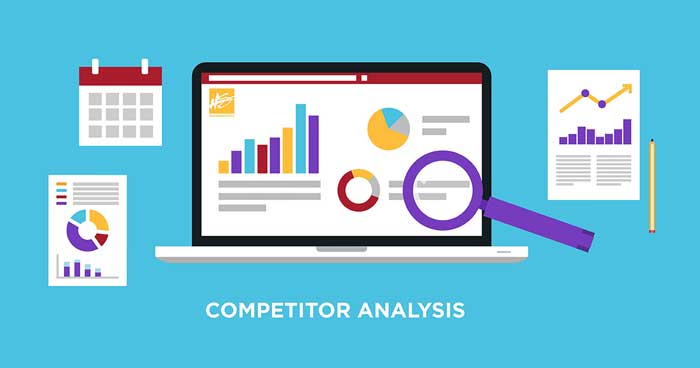 Spend enough time to study your competitors' marketing activities, with your goal being to identify the methods and tools they use to reach their audiences and market their medical devices. From this, you can determine which medical device marketing methodology may also be relevant to you, and with what strategy you can overcome them.
You should know how your competitors are getting their website visitors to, and what they're doing to convert potential customers into really buyers. Analyzing their ad campaigns helps you determine which one has been successful with your common audience and you can also extract some smart ideas from them and recycle them into new ideas.
Besides, you should take a look at their social media profiles to get a better idea of ​​the role this channel plays in their marketing strategies.
3- Provide a Good Value Proposition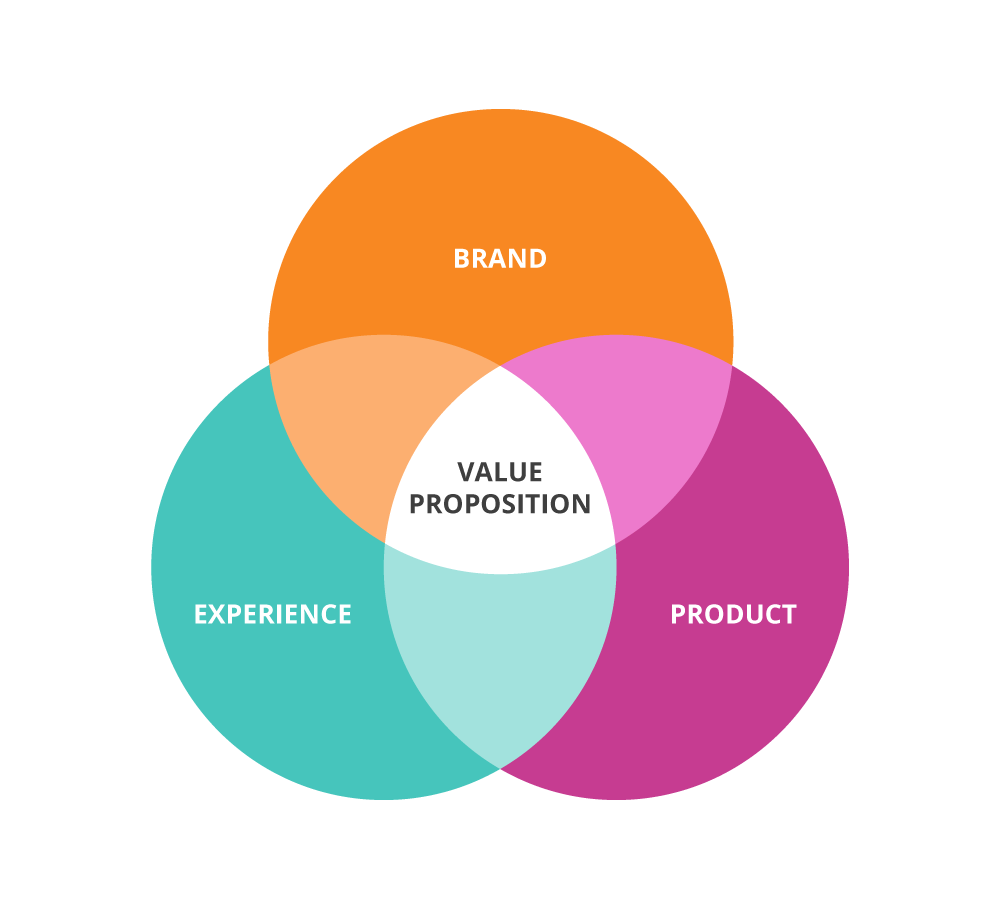 It is imperative to understand how your medical devices help solve real-life problems for your target audience and then address them in flowery language and wording that showcases the unique value of your products. Among the most valuable instructions in writing advertising content for the public are the following:
Use the language of your customers to be more understandable.
Do not just focus on the features and benefits of your product.
Do not be repetitive and obsessive in your campaigns, it would be negative more than positive.
In general, you need to define the value that your medical devices offer and explain why your advantages are important to your target audience. Also, you should know how to differentiate your devices from other devices in the market and what's unique about them.
And remember that engaging content is a sophisticated representation of a specific value for your product, directed at a specific persona of your customers. When offering the same device to another type of customer; You just need to adjust the wording and language of your ad message depending on the buyer persona.
4- Create a conversion path in your website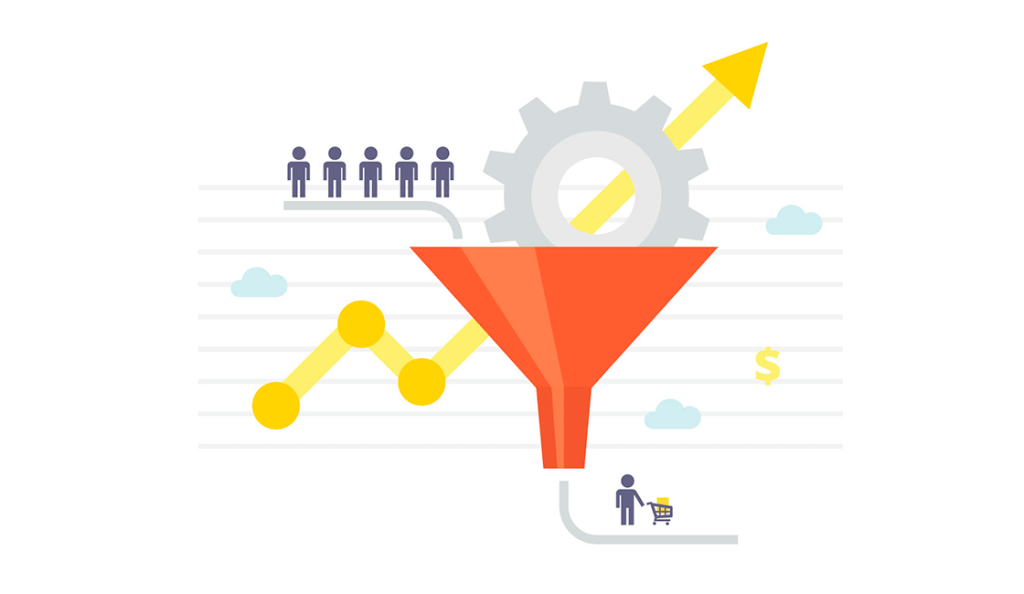 Why people are visiting your website, what's your prime objective?
You definitely want them become your clients!
So, don't make your site haphazard, and carefully plan the time your visitor spends on your site. provide visitors an enjoyable journey in which they explores what they are missing, and then ask them the idea of ​​buying at the right place and time based on the information you have gathered about the needs of your previous customers and their way of thinking.
Provide the right Call-To-Action (CTA) at the right place to drive your visitors take this action and convert to the next stage.
Creating a marketing funnel or sales funnel should be a planned process of converting your site visitors into customers who actually buy your devices, by leading your potential customers through their buying journey from the awareness stage to the point of closing a deal.
5- Personalize Your Tactics to each Funnel Stage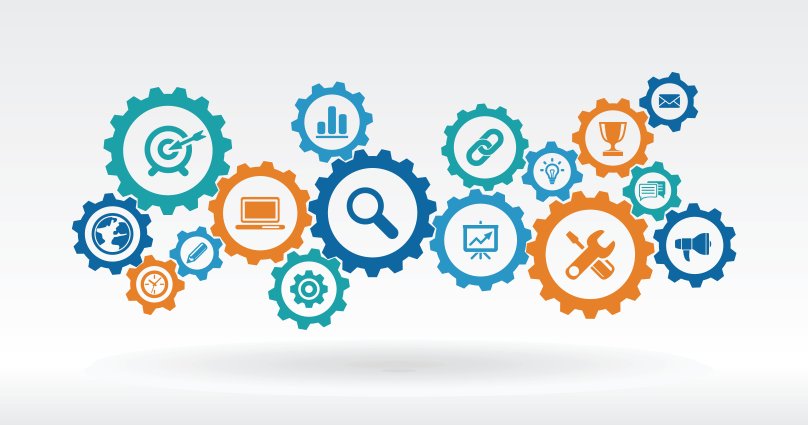 Develop the sequence of messages that will reverberate to your website visitors.
There are dozens of tactics and hundreds of marketing tools. For example, your plan to generate increased website visitors for your business might include SEO, and create audience engaging campaigns through social media. That would need a lot of hard work and creativity, make sure that your marketing messages have a specific function in the sales process.
Mostly, the decision-making process for buying medical devices takes a long time. But content marketing opens up many possibilities in directing your audience along the conversion process.
You can do this by writing valuable articles, using videos and images related to the issues your target customers face. Besides, you can integrate demo videos and customer reviews in a unique place within your site.
You should also create content for medical professionals who are purchasing to answer any questions they may have. Types of content may include case studies, clinical reports, and white papers.
To simplify your efforts, it is important to use marketing tools such as social media publishing tools, and keyword research tools for every medical device or product.
6- Monitor, Analyze, Improve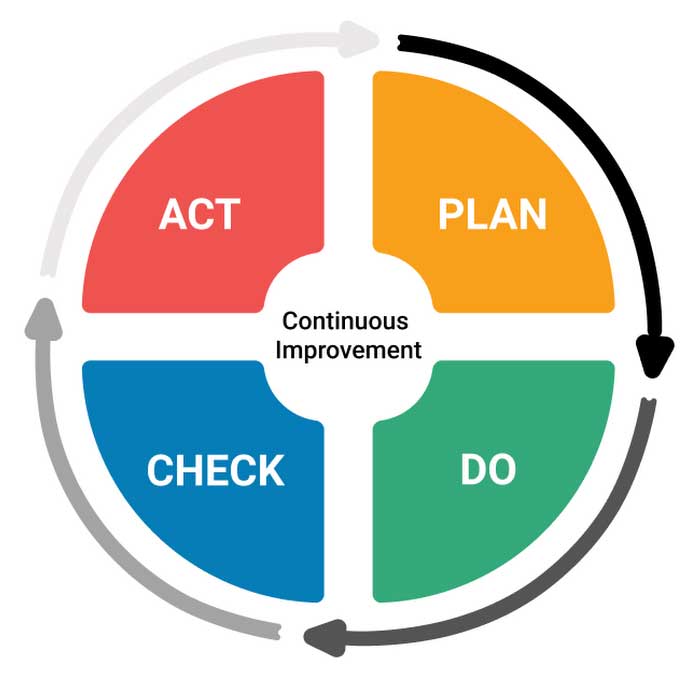 To stand out of the crowd, you need to constantly monitor the success of your marketing strategy. You must keep track of the number of generated leads, conversion rate and ROI.
Having a detailed reporting of the performance of your marketing activities will allow you to optimize and improve all your strategy and improve results with maximum efficiency. In this way, you will be able to recognize renewable ideas and adapt according to the requirements of the medical device market and the desires of the customers.
Anticipate that even with the best plans, you will need to monitor how your target market responds to your offerings, make changes to the marketing strategy and tools for each of your medical devices, that would much help you get a healthy and promising sales funnel.
A lot of tools available to monitor the behavior of your website visitors. Check if they saw your marketing messages, and find out why they left the site without taking the actions you want them to take. This will give you lots of ideas for what needs to be improved in the way communication messages and product offerings are designed.
The Conclusion
The medical devices marketing is of a special nature other than other industries that needs experienced professional in the field of healthcare and medical devices, deep scientific knowledge about the product, and a proven successful strategies that drive tangible results.
it's very important to identify your customers buy making a buyer persona and defining their needs which are fulfilled by your product, making a good and clear competitive analysis to keep your competitors tracked, learn from their mistakes and try to identify their successful strategies that work in the medical devices industry.
One of the very important points, to provide a clear value proposition about your products and to deliver the right message the differentiates your products from any other competitor which will drive your leads towards a buying decision sooner.
Don't make your plan or strategy once, it always needs optimization and monitoring to see what's working and what's not. Analysis of your digital marketing activities and checking if it achieved your objectives or the desired ROI.
This topic might need further discussions because of its complexity and the need for extensive details about the digital marketing strategies that work in the medical devices sector.
Don't forget to collaborate and leave your comments or questions so we can bring the value to all readers to the maximum. Thanks for your time!