Overview
Although there are many benefits about CRM systems, it's not widely adopted in all companies, there is still a big untapped market in this area.
Studies have shown actually that companies with CRM s that use them well increase their sales up to 29%, it's also the ROI of a CRM is roughly five times what you spend on.
Shockingly, less than half, only 47% of all companies use a CRM, which is surprising because there's even a ton of free CRMs out there, but companies are not using it.
Bigger companies are more likely to use CRM systems than smaller companies, as long as business grows, the need for a CRM system that compiles all this huge amount of information also increases, specially for those who are working in the healthcare industry they might also look for healthcare BI software
Using CRM has become a necessity in the new era of business and specially in healthcare business. It's a diversified market with many products and services like medical devices and software solutions that are continuously evolving and creating new opportunities by time.
The performance of business is not balanced in all companies, professional companies that use CRM systems are getting better business performance and getting new markets and build more powerful and sustainable brand.
Let's learn about CRM systems in the medical field business in more details and how it's important to develop and grow your company, it has a very good opportunity to develop and enhance your business performance.
What is CRM system?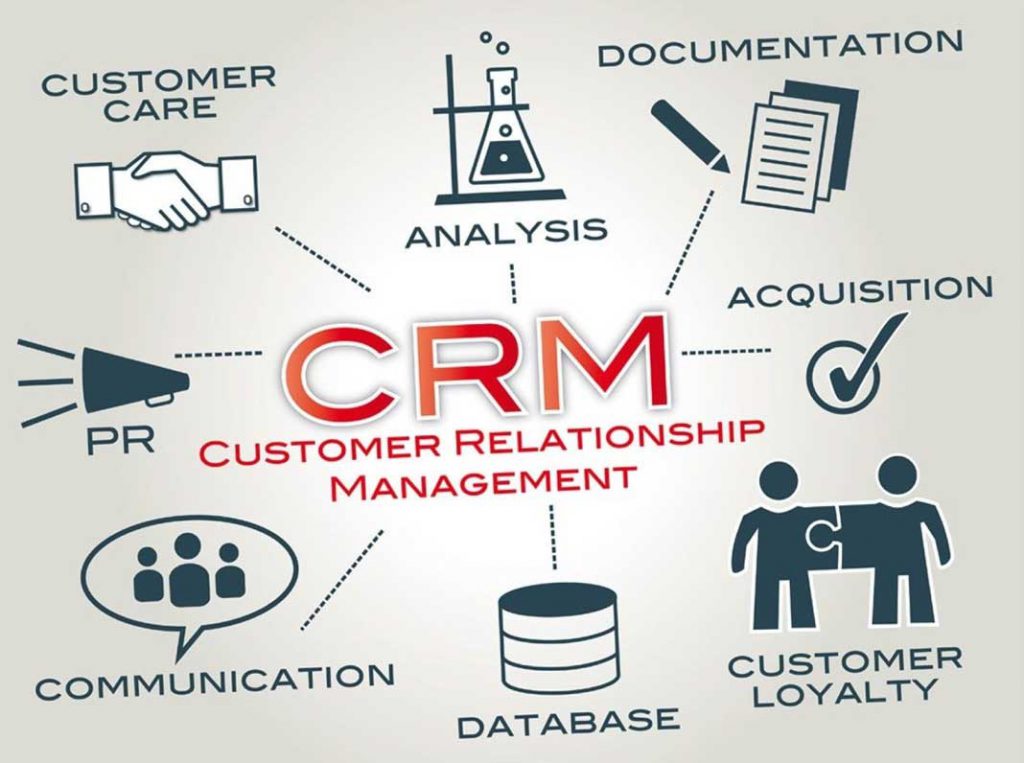 CRM is an acronym that stands for, Customer Relationship Management, it's an organizational practice implemented to synchronize all processes systematically, thereby making it easy to fulfill customer requirements.
CRM system is a software program that allows you to automate the tracking, communication, and reporting of your customers or your prospective customers.
a CRM is essentially a contacts database where you can include things like email, address, phone, contact name, number of touches, and that you can add notes to.
The more advanced CRMs can do a lot of really cool things, they can allow you to have automatic alerts and reminders.
When you need to reach out to a customer to a lead, they can set up automated email tracks so you can nurture leads all the way through to the sale, they can build custom landing pages, they can score different prospects based on how they interact with your website and your contact.
You know exactly how to prioritize who to reach out to, it can track customer payments, customer satisfaction surveys.
What Can CRM Do for Your Company?
For Marketing
In medical devices or software companies you have a variety of challenges across your market facing teams, as a medical device marketer you are responsible for offering your sales teams compelling and relevant content for an optimal impact on field calls, you also want to gain feedback on what is presented to analyze performance and to improve content in targeting on a continuous basis.
with the help of CRM system, you can target and segment hospitals, physicians, and assign related activities to sales representatives in the field.
For Sales
The medical device or software sales team needs to efficiently target hospitals, physicians as well as plan for and complete calls, sales representatives also need to generate quotes, place orders, manage inventory from all types of locations, and log call activities followed by completing numerous compliance forms.
Now a lot of CRM systems support mobile apps that address these needs with a simple to use interface and special features like signature, capture inventory barcode scanning, and automated compliance.
By using a CRM system, field sales efficiency will soar to new heights, whether as a contact center or field rep you are challenged with handling a wide variety of call types and making sure you get the right information at the right time without getting bogged down with irrelevant information.
For Service
For service teams, a CRM system allows service teams to quickly find the right information on cases and address product issues, with a CRM system you will be able to grow loyalty and revenue from a seamless and positive customer experience across sales visits, service calls and other interactions, CRM platforms can provide unique advantages including real-time data analytics which is massively important for the continuous monitoring.
CRM systems can be compatible with cloud installation, on-premise installation or both, for needs such as security compliance and unique processes and you get powerful mobile access for the ability to work from anywhere on any device.
Common Problems of Companies without CRM System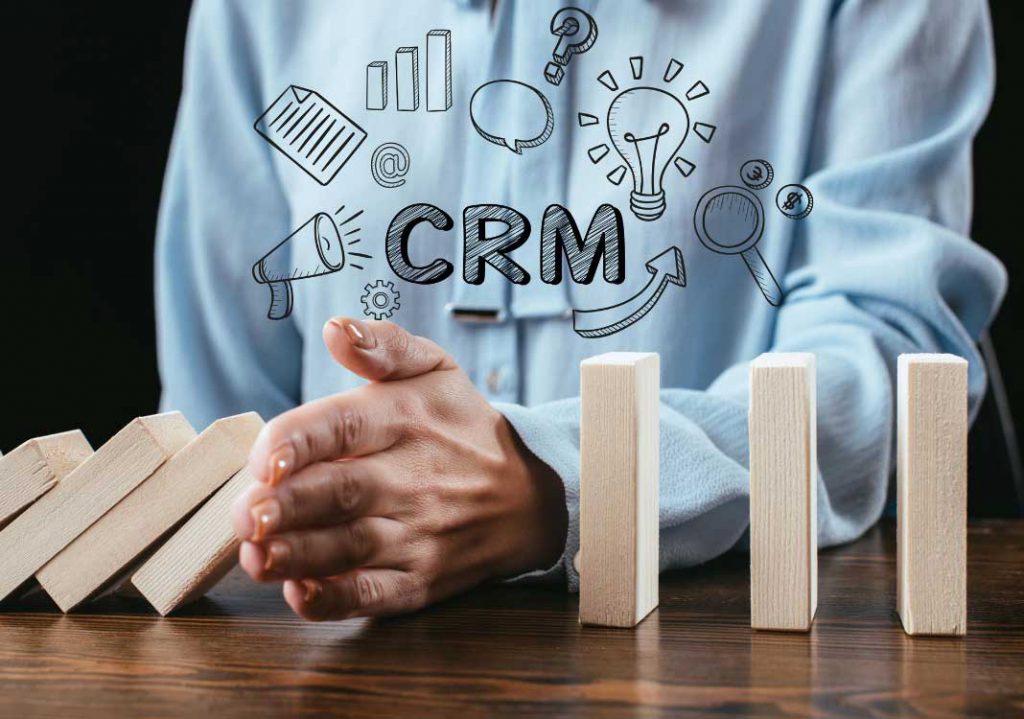 Medical device / software companies without CRM, these organizations face a lot of problems including:
Loss of clarity
Poor productivity
High expenses on marketing, sales, and customer support
Loss of important data
Loss of focus on sales
Lack of control
Loss of business opportunities
Loss of customer loyalty
Losing out to competition
Organization without CRM is facing disorder and confusion due to the absence of clear data leading to poor decisions and actions. Your field sales executive face problems like no leads, no appointments, or not sure what to do.
an organization without CRM as a practice has no 360-degree client view a standard, process is hard to implement, report consolidation is time-consuming, delay and duplication of efforts.
Benefits of CRM to Medical Devices / Software Companies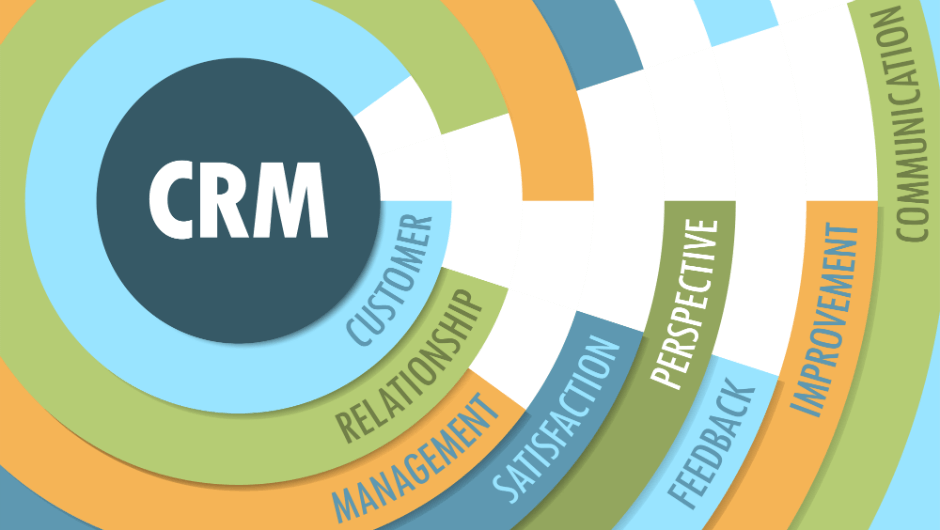 Better Efficiency and productivity
The efficiency of organization is going to increase because the organization is chalking out a thorough program for CRM especially its marketing program, then how to have a contact with customers, then what kind of responses customers are giving.
You're registering those customers, you are taking decisions about it, these things all of these processes are done very seriously in the organization and therefore the efficiency of your personnel goes on increasing.
They try to focus on these plans and its implementation, which leads to a higher efficiency and productivity of employees.
Employees in an organization with CRM have less hard work, better resource management, more efficiency, more effective outputs, increased sales revenue, and great customer service
Helps to beat your competitors
Competition has now gone global, to beat your competition and make them insignificant you need clarity, control, and speed in your marketing, sales, and customer care operations.
beating the competition as you know that in today's market the competition is getting much harder, so many competitors have entered into the market with the same kind of your products, therefore customers do have a variety of products in the market.
it has become necessary for management or an organization to retain its old customers as well as to attract new customers, to beat the competition you have to maintain one-to-one personal contact with your customers and try to maintain good relationship with them and make a good follow up.
Therefore, CRM system is of a high importance because you want to beat your competitors and have a long standing in the market.
For your company standing in the market, what you have to do is maintaining good relations with customers, and try to attract more and more prospective customers for your company.
Marketing automation in your company
Let's now explore world-class marketing automation for your organization, the survival of a business depends upon effective positioning of the organization and its offerings, it is important to also generate interest among customers throughout the year and ensure that they inquire for their requirements throughout the year.
CRM systems can provide a comprehensive marketing automation that can actionize your marketing strategies, it helps a lot in doing the following:
create your customer segment wise content
Upload your marketing collateral
Create clean prospect database before launching campaigns
Listing of marketing campaigns on different channels
Consolidate all online and offline marketing activities
Generates insightful marketing metrics
Helps with calculation of ROI on marketing campaigns
Better Customer Segmentation
CRM is useful in segmenting your customer database effectively, that means you can sort out the customers on basis of multiple parameters, CRM uses all kinds of data entered to accomplish this mission, it can classify your customers according to demographic information, geographical distribution, buying frequency, specialties, and much more parameters using data mining techniques.
You can easily prepare your data for each marketing campaign in few minutes, you can use it for multiple campaign types including e-mail, SMS, Surveying, events.
Well Planned Business Development
Organizations with CRM can incorporate an effective business development planning, first you research your market and identify the market potential, then estimate your sales potential, and finalize your targets based on sales potential and budget promotional campaigns.
Followed by lead tracking from across multiple databases and effective allocation of leads to sales team, to convert your lead to an opportunity, effectively analyzing your competition and predictability through effective sales forecasting is important.
Sharp focus on your opportunity pipeline will lead you to effective deal closure, the data available from the sales team on CRM helps with the smooth transition from the sales team to the project management team and customer care team.
Efficient Service Requests Management
Organizations with CRM can delight their customers through effective service request management, you receive service requests from sources such as email, chat, calls, and SMS.
With CRM help, you can start the process of allocating the requests this is followed by identifying a support team and allocating the request to a service engineer.
After that, the resolution process which involves customer interaction and also support engineer interactions, finally leading to closure of the service request.
Growth in customer base
Any organization is having the objective to increase its customer base, and as discussed that it's very difficult to retain your old customer, because so many competitors are there in the market having similar kind of products and services, and therefore there are chances that your customers might get diverted towards your competitor's product.
So, if you want to avoid that you have to retain your customers, you have to hold them down!
Secondly, you want to attract new customers, to do that you should get information about them and how to reach them, with CRM these things are done in a very systematic and organized manner.
You develop the models you try to contact them, you register the responses given by them, this makes it possible for an organization to retain its customer base and try to increase its number of customers at the same time.
When a customer is fully satisfied by your product or service, he acts as an ambassador of your product, you will enjoy the power of the word of mouth. He will tell others about your product and service and if he's fully satisfied, he will recommend it to others.
He will try to convince other people or other customers about how your company's product or the service of your organization is very well compared to other competitors, and he would become loyal to your brand and get turned into an advocate.
Satisfied customer is an asset of your organization. He is an ambassador of your organization; therefore, CRM helps you grow your customer base day by day because your customers are getting satisfied about your product and services day by day.
Higher Customer Loyalty
Increased customer loyalty towards company is one of the soft fruits of CRM, organization is trying to develop good relation with customers, you are trying to convince the customer, you are trying to listen to customers, and making certain changes in your products and services based on customers suggestions.
Once people start having faith in your brand, this increases they become your ambassadors, they become brand loyal, they get turned into advocates.
This increases the loyalty of customer towards his company achieves better retention and promotion to acquire new customers
Building Long-term Relationships with Your Customers
Long-term relations of course you are trying to maintain your and increase your customer base. You are trying to develop contact. Once the customer understands this, he or she also wants to maintain contact with organization.
The customer turns into advocate or ambassador and all that and therefore what happens your relations with the company are built up for a longer period of time.
So long-term relations are developed by CRM, because CRM is a building of relations for a longer period of time, it's not for a short-term relation.
CRM systems would help you sustain your customer relationships and assure their satisfaction with your service level or your product technology and features as you always provide the cutting-edge technology in your practice.
Better and Easier Decision Making
Ease in decision-making means your decision-making process becomes easy and prompt because you are having direct contact with your customers.
You try to understand or you get the feedback about what are the expectations, what are the needs, what are the suggestions, what are the complaints and their behavioral patterns, their likes, dislikes preferences, everything!
You get information about your customer directly, you are not having any middlemen in between you and your customer, you are directly having communication with that person.
So on that basis, whatever information you have gained now on basis of that you can get you know you can take the decisions very easily regarding your production, marketing, sales or any related area about which you have received the information.
This information you have received from the customer is so very trustworthy. It is a primary source of information. You are not collecting it through surveys or anything, so this is more trustworthy information that you can rely on.
Therefore, this information is very important for the organization for decision making, so decision making becomes so very easy because directly you are dealing with the customers directly and getting a real feedback customized to your own situation, on which you can make informed decisions.
An organization with CRM has structured and streamlined data for better decision-making and vivid clarity and great control of high productivity.
Better Competitiveness
Competitive strength of an organization increases because your customer base goes on increasing, you try to attract the prospective customers, you try to retain the existing customer, you are trying to provide your customers with best quality product and services at reasonable point.
At the same time, you are taking all the decisions very promptly and confidently because as discussed that this is the primary information you are directly getting from the customer.
therefore, what happens that companies' decision-making power also increases and its competitive strength also increases in more confident way.
You can take all your decisions regarding your products and services because the information is readily available to you through direct contact only because of CRM, so that increases your competitive strength.
Convert Low Profit to High Profit Customers
CRM helps you in differentiation of customers, it can show low profit customers and high profit customers on the basis of how frequently your customer is purchasing your products or getting your service.
You can focus your attention on low profit customers, you will get a full track of their service contract status, or the need to update their devices or the software solution, now if you focus your attention on low profit customer what is your aim you want to transform this low profit customer into a high profit customer. You can even revive your pipeline from old and low profit customers.
So, this way you can differentiate your customers and this differentiation is only possible because you are collecting information through CRM, you are having one-to-one contact with each and every customer and therefore you come to know about their buying behavior, it becomes possible for the organization to focus its attention on each and every customer.
Conclusion
All these benefits you get from CRM, long-term standing, good will, beating the competitors increased efficiency, and prompt decision can leverage your sales, increase your customer base, and consequently increase your profits.
By having a CRM system, your customers will be more loyal towards the company and all these things help you be financially stable because your profit percentage will increase day by day.
Once your profit increases, the organization start thinking about the development and expansion of its business. Financial stability pushes the organization to think about expanding its business like product profile or try to penetrate new markets.
You will think about expansion plans only when you are financially stable, and this financial stability you get it if you are efficiently implementing the programs of CRM, so CRM gives you a benefit of development, stability and expansion. This is the importance of CRM in the modern business era and explains why CRM is so very needful in today's market.