Within the ambit of health tourism in Turkey, there are numerous health institutes and hospitals for limb lengthening surgery. These organizations frequently offer a variety of services to patients both before and after surgery. While Turkey has been one of the most popular destinations for health tourism in the last decade, it also plays an important role in delicate and dangerous treatments such as leg lengthening surgery. There are numerous compelling reasons why overseas patients select Turkey for lengthening procedures. One of these reasons is because there are health institutions that provide interdisciplinary services, quality health care, and are carefully audited.
Limb Lengthening surgery is an orthopedic procedure used to improve leg length for health or cosmetic purposes. An external or internal fixator is used to enlarge the area between the broken ends of the bone that is to be stretched. The bone in the slightly expanded cavity is stretched every day, and new bone is formed in the opening area. The organism's ability to generate new bones, as well as the body's own bone, soft tissues, ligaments, blood vessels, and surrounding and supporting nerves, allow for extension.
Limb Lengthening surgeries should be carried out in adequately equipped hospitals by experienced teams and physicians with the necessary knowledge, abilities, and experience. Aside from these competencies, a good physical therapy technique is also required for the surgical treatment to be successful. Foreign patients who are going to have such a delicate surgery that demands skill and time to heal in another country should also be given with services that will make that country appealing.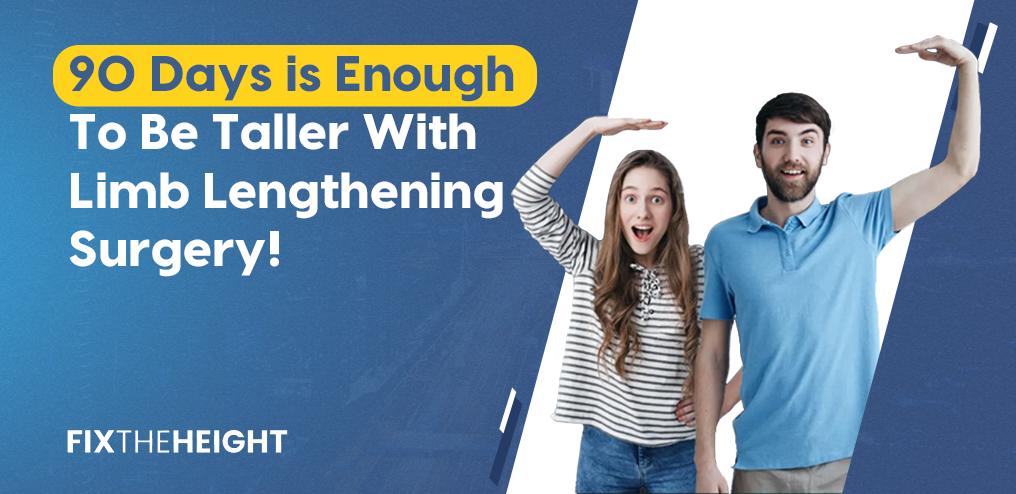 The following are the top eight reasons why overseas patients choose to have limb lengthening surgeries in Turkey:
1-In advance communication with the hospital:
Before the patients come in Turkey, extremely good and complete information about the entire process is provided by assuring coordination with the physician and hospital professionals who will perform the surgery. As a result, unpleasant surprises are averted.
2- Insurance coordination:
Due to the varying implementation procedures of insurance companies regarding overseas health care, some services may be difficult to meet. Coordination and communication are provided between the necessary organizations, whether they are governmental or private insurance, in order to reduce these risks.
3-Transfer service:
One of the most difficult challenges when traveling to a foreign nation is providing accurate and efficient transportation. When receiving health care in Turkey, you can take advantage of complimentary transportation between the airport, hotel, and hospital, saving you money on transportation.
4-Communication:
The most significant issue for foreign patients is that they do not speak the language of the country to which they travel. Translation services are provided during the entire treatment process to foreign patients in Turkey by translators who speak the language of that country, regardless of where they are from. Patients can obtain the greatest service in this regard whenever they need it.
5-Service continuity:
Not only in the foreign country you visit, but also in your own country, when you return home after a surgical procedure, you encounter some problems and work hard to resolve them. To avoid these issues when international patients come to Turkey for longer-term surgery, patients are continually followed up on after the procedure, and their concerns are treated by specialist personnel.
6-Patient consultants are available:
If there are issues with hospital management, the necessary specialist teams work rapidly to resolve these issues.
7- Free second opinion:
Patients may not wish to be satisfied with only one doctor's view regarding their own circumstances; therefore, all patients have the right to seek the opinion of a second doctor. Patients are also given the opportunity to obtain a second doctor's opinion for free.
8-Flight, visa, and other services:
Expert teams provide the required support services against complications that may arise in the transit of foreign patients in Turkey, visa services, and hotel accommodation.
Why FixTheHeight Clinic for Limb Lengthening Surgery Turkey?
Our proficiency in limb lengthening surgery Turkey procedures is something we take great pride at FixTheHeight Clinic. With years of expertise performing limb lengthening operations and offering thorough care throughout the whole treatment process, our team of highly qualified orthopedic surgeons and medical specialists can help you.
Here are some key aspects of our expertise:
– Specialized surgeons
– Multidisciplinary approach
– Advanced techniques and technologies
– Individualized treatment plans
– Comprehensive care and support
– Focus on patient safety and well-being
---
Read Also