For any fitness center, maintaining equipment is crucial to a successful operation. Without the right tools and machines ready for customers, no client would be satisfied with such an environment. That's why Fitness Machine Technicians (FMTs) are so important – they work day after day behind the scenes, keeping every treadmill running perfectly or adjusting each weight machine just so everyone can enjoy peak performance during their workouts.
But being an FMT is no easy task. It requires a unique set of skills and knowledge, including a deep understanding of fitness equipment mechanics and electrical systems.
It also takes an unwavering commitment to quality and attention to detail.
What is a Fitness Machine Technician?
The physical and mental benefits of a healthy lifestyle are undeniable, but achieving it requires more than just dedication – having the right equipment is essential. 
FMTs provide that crucial link by expertly installing, maintaining, and repairing fitness facilities to ensure they operate optimally. This is so that gym-goers can be assured of safe yet effective workouts; providing them with all the opportunities needed to pursue their health ambitions.
FMTs are invaluable partners in any successful endeavor into fitness – one could even say they're integral members of today's vibrant industry.
Why are Fitness Machine Technicians Important?
Gym equipment is the backbone of any fitness facility, and it undergoes constant use, leading to significant wear and tear. Inevitably, this wear and tear reduces the performance of the equipment, making regular maintenance an essential aspect of any gym's operation.
Fortunately, FMTs are highly skilled professionals who possess an expert understanding of both traditional as well as sophisticated equipment models to help ensure they remain in pristine condition. Moreover, they understand that any malfunctioning devices can result in serious harm or even financial loss; thus their role is paramount to prevent such incidents from occurring by performing regular maintenance checks and quickly resolving whatever issues arise.
With impressive skillsets ranging all the way to up-to-date advancements within the health tech industry – FMTs have ample knowledge needed for equipment to work optimally.
What Skills are Required to Become a Fitness Machine Technician?
As an FMT, your technical knowledge and skillset must be up-to-par for troubleshooting complex pieces of equipment as well as providing excellent customer service when interacting with clients or managers.
You'll need:
A high school degree.
To complete a couple of courses such as electronics engineering or repair programs.
Experience doing electronic diagnostics on machines or other equipment.
At least two years of experience performing mechanical maintenance.
To be able to lift at least eighty pounds.
Computer skills.
To maintain a clean and professional appearance and be self-motivated. 
How to Pursue a Career as an FMT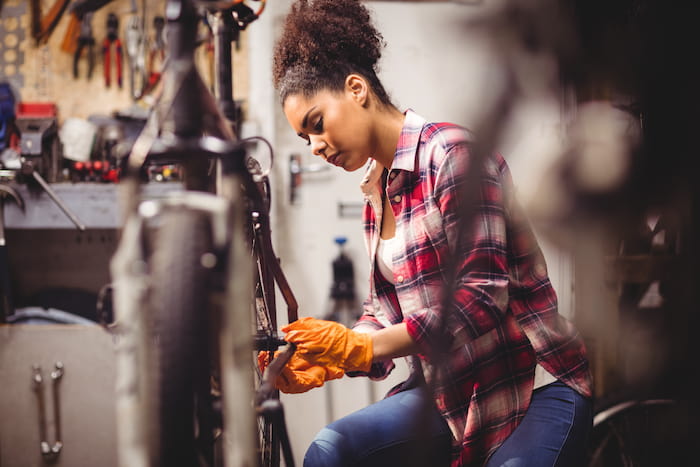 If you're looking to become a fitness machine technician and kickstart your career in the fitness industry, vocational schools and community colleges offer courses that can aid you on this journey. Choose from electronics engineering or equipment repair programs to get ahead of the game and open yourself up to a world of opportunities within this dynamic field. 
With certification under your belt, all doors will be unlocked and you can start applying for jobs that will pull in the experience you need to grow and succeed within this industry.
Owning a Fitness Machine Technician Franchise
If you're an aspiring entrepreneur, grab the incredible chance to venture into business ownership by becoming a franchisee with FMT. You'll receive comprehensive training and support to establish and operate your own franchise, which comes with a tested business model, marketing guidance, and access to exclusive products and services.
By owning an FMT franchise, you can take advantage of the booming fitness industry and start your journey toward financial independence.
Conclusion
Becoming an FMT requires specialized training and certification, but it's a rewarding career for those who love working with their hands.
If you're passionate about fitness, becoming an FMT might be the perfect career for you. And if you don't enjoy working with your hands, consider investing in an FMT franchise. With the exciting opportunity of owning your own business, you can take your passion to the next level.
Join the ranks of the unsung heroes of the fitness industry and start your journey with FMT.
---
Read Also