When an emergency strikes, every second counts. First responders are often the first to arrive on the scene and they need to be equipped with the right tools and supplies to provide immediate care to those in need. A well-stocked first responder bag can make all the difference in an emergency and is a vital component of any response team's equipment.
What Is a First Responder Bag?
It's a lightweight bag or backpack that helps transport medical gear and supplies. First responders, including firefighters, police officers, and emergency medical services (EMS) personnel, all use it. Depending on the person's requirements and the kind of emergency they are responding to, the items inside can change. There are, nonetheless, a few necessities that everyone needs.
What Are Its Basic Contents?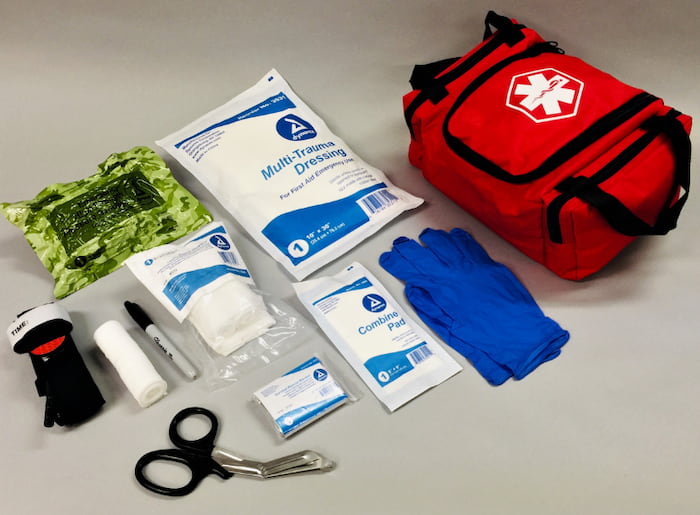 The basic supplies that are typically found in a first responder bag include gloves, masks, and bandages. These items are essential for preventing the spread of infection and protecting both the responder and the patient. Other basic supplies may include wound dressings, scissors, and tape.
However, in addition to basic supplies, well-stocked first responder bags may contain advanced equipment such as defibrillators, oxygen tanks, and other life-saving devices. These more advanced items require specific training and expertise to use, but they can make a significant difference in the outcome of an emergency.
The Importance of Being Prepared With the Right Supplies
In situations where every second counts, having the right supplies and equipment on hand can mean the difference between life and death. For example, in the case of a cardiac arrest, a responder with a well-stocked bag containing a defibrillator can quickly provide life-saving treatment, potentially saving the patient's life.
Being ill-prepared and not having the right supplies can have devastating consequences. In some cases, a responder may not have the necessary supplies on hand, which can lead to delays in treatment and further complications for the patient. In other cases, they may not be adequately trained in using the equipment, leading to ineffective treatment and potentially dire consequences.
Response times can also have a significant impact on patient outcomes. The faster a responder can provide treatment, the more likely the patient is to survive and recover. A well-stocked medical response bag can help provide care more quickly, potentially saving precious minutes and improving patient outcomes.
Other Things to Consider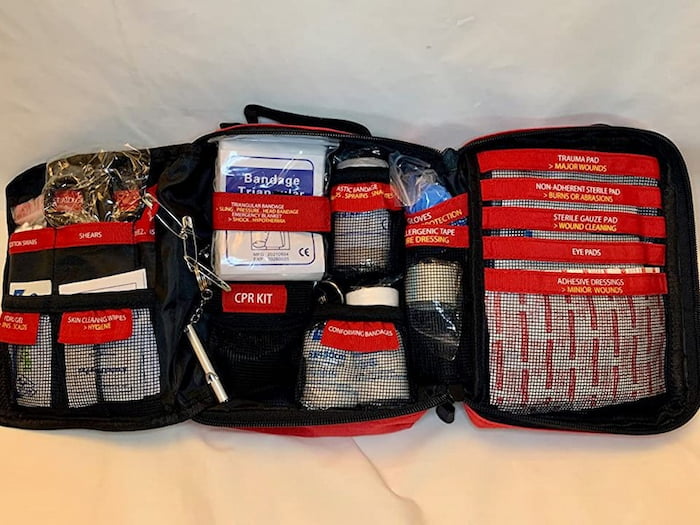 In addition to the basic supplies and some advanced equipment, there are other important features to look for:
Organisation: A well-organised interior can make it easier to quickly find the supplies and equipment you need. Look for a design with multiple compartments and pockets that can keep your supplies organised and easily accessible.
Durability: Such an important kit needs to withstand the wear and tear of frequent use. Look for a model made from durable materials that can resist rough handling and exposure to the elements. A pack made of wipe-clean PVC or waterproof, heavy-duty 500D Tarpaulin can stay undamaged during all kinds of conditions.
Comfort: The bag should be comfortable to wear and easy to carry. Look for a model with padded shoulder straps and a comfortable handle that can reduce the strain on your body. Look for multiple handling options such as backpack, grab handles or adjustable shoulder strap.
Visibility: A design with reflective material and bright colours can be seen easier in low light conditions, which can be particularly important when responding to accidents on busy roads or highways.
Water resistance: Depending on the environment in which you are responding, you may need a waterproof or water-resistant bag to protect your supplies and equipment from rain or moisture.
Type of emergency: Depending on the kind of emergency you need to respond to, you may choose to use a specific type of bag. For example, one designed for responding to cardiac emergencies may contain a defibrillator or an automated external defibrillator (AED), while a pack designed for responding to trauma may contain a tourniquet or a splint.
How to Properly Stock and Maintain a First Responder Bag?
Properly stocking and maintaining your first responder kit bag is essential to ensuring that it is ready for use in an emergency. First, responders must regularly check and replenish supplies as needed. They should also be familiar with the contents of their first responder bags and know how to use each item. This familiarity can help them provide treatment more quickly and effectively.
It is also important to tailor the content to one's specific needs. For example, if you're in a rural area, you may need to carry additional supplies, such as snake bite kits. On the other hand, an urban area may need to focus on treating gunshot wounds or other traumatic injuries.
Proper training and education are also essential for stocking and using a first-aid response bag. Responders must be trained in the use of each item and should be familiar with emergency procedures and protocols.
The Importance of Teamwork and Communication During Emergencies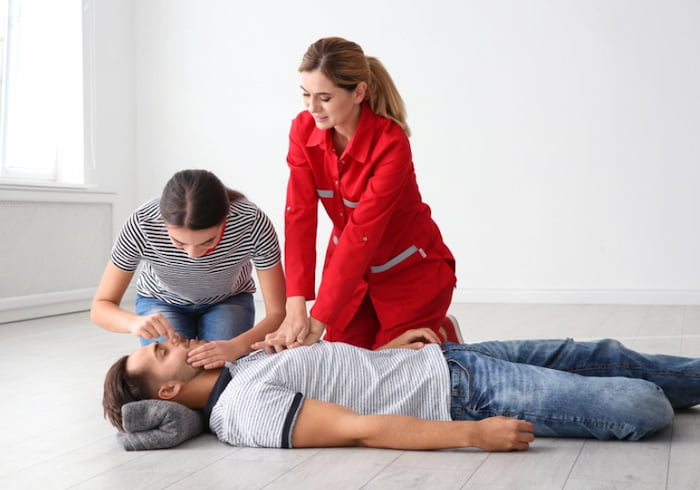 Effective communication and collaboration among responders and organisations are essential in emergencies. Communication can help ensure that the right supplies are available and that people are adequately trained and prepared for the situation at hand.
In a mass casualty event, for example, people from multiple agencies may need to work together to triage and treat a large number of patients. Effective communication and collaboration can help ensure that resources are used efficiently and that patients receive the care they need promptly.
To Sum Up
A well-stocked bag is a vital tool for any first responder. It can help responders provide life-saving care in emergencies and improve patient outcomes. However, properly stocking and maintaining the bag is just one piece of the puzzle. Effective communication and collaboration among responders and organisations are also essential for providing the best care possible in emergencies.
Investing in a well-stocked first responder bag and ensuring that users are thoroughly trained and equipped can make all the difference in an emergency. By prioritising teamwork and communication, first responders can work together to provide the best possible care and ensure the safety of both patients and responders.
---
Read Also