Keeping staff motivated is crucial in any industry. However, it is especially important in the healthcare industry, where even the most dedicated and compassionate staff members often fall victim to burnout. And when nurses are feeling burnt-out and exhausted, their ability to care for patients dwindles.
The emotional toll of working in nursing homes and long-term care facilities is difficult to bear and leads to high turnover rates. While recruiting new nurses should always be a priority, it's also essential to take steps to improve morale among current employees.
Retaining nursing home staff increases overall productivity and positively impacts patient care. Plus, keeping current nurses happy costs less than hiring and retraining new ones!
You've come to the right place if you're looking for ways to motivate your staff and boost morale. When you follow the suggestions below, your staff will be eager to put on their medical scrubs and head to work each day. Keep reading to discover a few effective ways to motivate staff in nursing homes.
1. Survey Your Staff
Surveying your staff is an excellent way to uncover problem areas and learn what you can improve upon to boost morale. Conduct a strictly voluntary and anonymous survey to find out what your nurses love about their jobs — and what they hate.
Ask them to rate their level of satisfaction regarding the work environment, scheduling, communication with management, salary and any other relevant factors that come to mind.
When reviewing the completed surveys, you'll likely notice some common complaints shared among your staff.
Pay attention to those complaints, and take action to address them. The sooner you make changes based on your survey's results, the more confident your nurses will feel in your willingness and ability to address their needs.
And when your staff knows you care about them and want to make their job better and more enjoyable, they're more likely to feel motivated.
2. Invest in Your Team
Invest in your team by providing training and development opportunities. In doing so, you'll be helping them gain valuable skills and showing that you care about their professional development.
Plus, providing these opportunities instills your nurses with the skills and confidence to deliver top-quality care to patients.
Covering or subsidizing the cost of mandatory and extra training also helps with employee retention. People who feel like their job provides good opportunities for professional development are less likely to leave for other jobs.
And when you do need to hire additional staff, knowing that you help with training costs and offer professional development opportunities will make highly qualified candidates choose to work at your nursing home instead of going elsewhere.
3. Never Understaff Shifts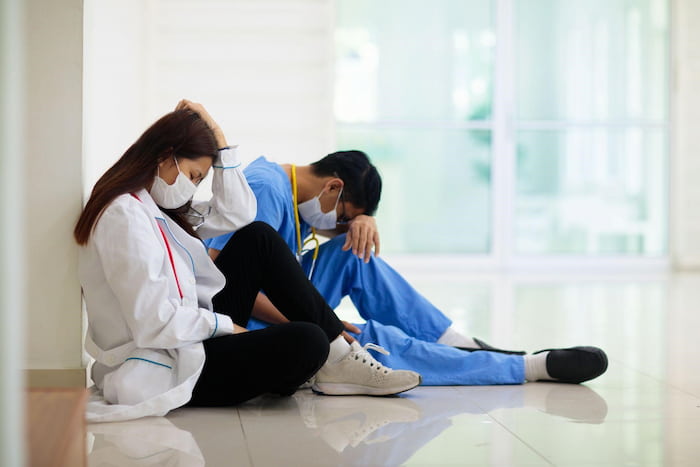 Working in a nursing home is challenging — both physically and emotionally. Physically, nurses work long hours and spend much of their days on their feet. They have minimal downtime from the time they leave home wearing their women's scrub jackets until they return at the end of the day. The job is emotionally draining too.
Working closely with patients and their families is hard in any setting. But in nursing homes, nurses often develop relationships with the people in their care. Losing a much-loved patient can feel much like losing a member of one's own family, and it takes a serious emotional toll.
Nurses do what they do because they love helping and caring for people. They're driven by compassion and a desire to make a difference in peoples' lives.
They know what they are getting into when it comes to the long hours and emotionally draining situations, but it's up to you to mitigate these issues as much as possible.
Avoid understaffing shifts and forcing your nursing staff to take on patient loads that are too heavy. Plan schedules carefully to ensure that there are always enough people working to take care of patients, and encourage your staff to talk to you if they are struggling to keep up.
Overworked nurses are less happy and more likely to leave the profession or seek employment at another facility.
They're also more likely to make mistakes that could harm them or their patients. Ensuring that all shifts are staffed adequately improves safety, and nurses who aren't overworked are more productive.
4. Treat Your Staff
Everyone enjoys a special treat once in a while. Surprising your nursing staff with cupcakes, muffins or coffee lets them know they are appreciated and helps boost morale. Having a meal brought in for breakfast, lunch or dinner is an excellent option too.
You could even show your appreciation by giving staff members something special for holidays, birthdays and other special occasions.
Consider offering incentive-based treats too. Create opportunities for staff members to earn cash, days off, team outings and other perks as rewards for meeting certain goals. Showing gratitude and rewarding hard work are always effective means of motivating staff.
5. Be Consistent
Consistency is so important in the workplace, but it is often overlooked. Unfortunately, inconsistencies are frustrating for employees, and they kill morale. Always be consistent with scheduling, planning and policy enforcement.
Keep your nurses' schedules as consistent as possible, and publish upcoming schedules as early as possible. Apply all policies to everyone equally, and never show favoritism.
Involve your staff in planning and decisions. Keep them up to date on the latest happenings, and follow up with them personally.
Take their concerns seriously, and act upon them accordingly. In doing so, you'll be proving your consistency, which eases stress and increases motivation among employees.
Conclusion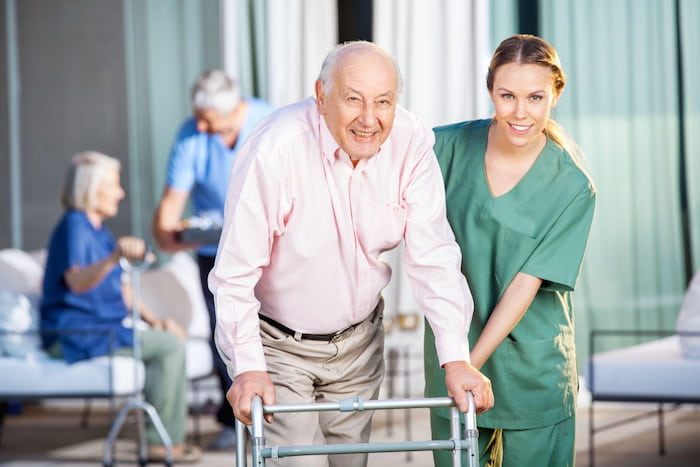 Working in nursing homes is not easy. The job is physically and emotionally draining, and it is common for nurses to experience burnout and lack of motivation.
Fortunately, there are things you can do to mitigate the issue. The suggestions above are an excellent place to start if you are looking for ways to motivate staff in nursing homes.
Don't stop there, though! Focus your attention on boosting employee morale, and you can come up with all sorts of ideas to motivate your staff.
---
Read Also
Practice nurses are crucial members of the healthcare system in the United States. Their knowledge and skills go beyond medical expertise. They extend to patient experience, which can affect overall health outcomes. If you are thinking of being a nurse in general medical practice, this article is for you. We will walk you through the…

---

From a young age, we are all taught how to work as a team. Effective teamwork benefits everyone. From promoting better problem-solving skills and providing opportunities for growth and development, to creating a shared sense of purpose leading to more innovative ideas. As our lives get busier and our individual roles become increasingly demanding, the…

---

The healthcare industry offers a diverse array of career paths, each playing a unique role in improving and maintaining public health. From direct patient care to research and administration, the sector encompasses a wide range of professions suited to various interests and skill sets. Whether it's through diagnosing and treating illnesses, conducting groundbreaking medical research,…

---