Growing numbers of construction site theft incidents highlight an industry-wide problem that is progressively worsening. Today, as losses from job site theft reach close to a billion dollars annually, builders and others in the construction industry find recovery to be more difficult and costlier than ever before.
Due to staff shortages all over the industry, equipment needs to be more closely monitored as it is often left unattended on construction sites.
Supply chain shortages and the significant rise in the price of materials have not only caused theft to surge but have also resulted in exorbitant replacement costs and increased downtime waiting for new materials.
These factors exacerbate the impact of these losses and cause rising insurance premiums, rescheduling of crews, and delays in project completion, which can negatively impact a builder's reputation.
Construction equipment management software enables site managers to manage all areas of operations, both on-site and off-site. When it comes to improving construction site security, equipment telematics can enhance this software and enable construction managers to track the locations of essential heavy equipment, tools, vehicles, and other assets on and off-site. This software collaboration transforms the construction site into its own ecosystem, with many interconnected moving parts that work effectively to simplify operations and protect valuable assets from theft.
A Comprehensive Solution Using Equipment Telematics
Construction equipment management software delivers custom solutions that support all construction-related business processes, including accounting, bid management, scheduling, cost estimation, equipment management, site operations, and more.
Equipment telematics systems use GPS technology, onboard diagnostics, and monitoring sensors to track, collect, and transmit data over a telecommunications network to share information about the location or status of a fleet vehicle or piece of equipment.
Valuable data extracted from these systems can be accessed through a web portal. Equipment telematics implementation enhances construction equipment management software and provides a comprehensive solution that enables construction managers to run a cohesive job site with improved visibility and real-time insights.
Innovative Tracking Technology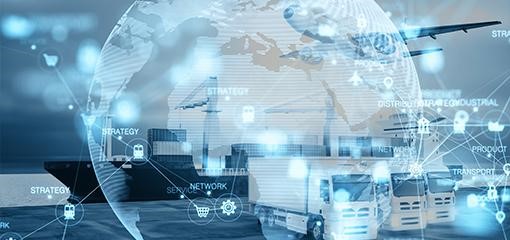 GPS tracking is a core component of a telematics system. This technology allows construction site managers to monitor asset locations and prevent theft of light and heavy equipment and fleet vehicles. GPS tracking technology enables them to view and manage all types of equipment on one dashboard from an app or computer.
An example of this technology being applied would be as follows:
– A GPS receiver is installed in a vehicle to collect real-time data about the vehicle's location and status.
– The telematics system sends this data to the fleet's central server over a cellular network. The server processes the data and makes it accessible to computers on the network.
– Site managers get a comprehensive look into where an asset is and how it is being used, allowing them to plan projects more efficiently.
Equipment and vehicle monitoring also allows companies to keep an eye on important diagnostics in real-time, including the asset's engine health, maintenance, and activity, by collecting sensor data on diagnostics, fuel consumption, fault codes, and more.
GPS tracking and other connected devices can be used to track tools and other pieces of non-motorized equipment, as well as containers, dumpsters, and trailers.
These devices collect location data that is displayed on a digital map to disclose the item's current location. All types of equipment can be tracked this way (both powered and unpowered) to prevent theft and increase control over inventory both on-site and off-site.
Additional Equipment Telematics Features and Integration
Geofencing is another helpful feature that could warn of possible theft or unauthorized use of equipment fitted with GPS trackers. A geofence is a virtual boundary placed around the job site or property to prevent theft.
Construction managers can set up notifications to alert when equipment or vehicles leave the geofenced area during specified timeframes, normally during non-working hours.
While GPS tracking is used to find and track tools in addition to larger pieces of equipment across multiple job sites, smaller tools can be tracked effectively using radio frequency identification (RFID) technology as well.
RFID technology offers an effective way to manage tools and mitigate theft on a job site. An RFID system comprises a reader, or two-way radio transmitter, that emits a signal to RFID tags attached to or embedded in a tool.
RFID tags are equipped with microchips that store and process data and an antenna to receive and transmit a signal to the reader.
This technology can track thousands of valuable tools used on job sites. An RFID system lets a company know where tools are located at all times, eliminating the need to order or replace tools that cannot be found. 
Protecting Valuable Assets on the Job Site
Builders and others in the construction industry can streamline operations and mitigate theft on the job site by utilizing construction equipment management software that incorporates equipment telematics.
As construction equipment management software provides custom solutions that support all construction-related business processes, equipment telematics offers another level of control: tracking and monitoring of light and heavy equipment and vehicle fleets.
Together, these software technologies increase productivity and profitability, enhance visibility, and eliminate theft.
Software providers can enlist an expert-level software development company to assist them in developing their construction equipment management software so that they may pass along the essential benefits of equipment telematics to their end-user clients.
Utilizing these technologies will help builders and others in the construction industry streamline operations while eliminating construction site theft.
Author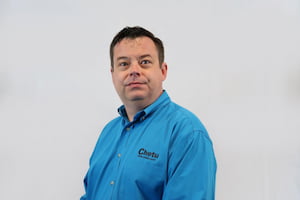 Paul Bracht is an experienced Account Manager with a demonstrated history of working in the computer software industry and Partnership technology landscape. He has worked at Chetu since 2015 and has since built a reputation as a thought leader within the IT community. As the Vice President of Sales at Chetu, Paul plays a critical role in assisting companies with their partnership technology, marketing, and media-related software projects. He is skilled in negotiation, sales, cold calling, sales operations, and customer satisfaction. Strong sales professional with a Bachelor's degree focused in Political Science and Government from The University of Akron.