What Is A Powered Air Purifying Respirator?
A Powered Air Purifying Respirator (PAPR) is a type of respirator used to protect against harmful airborne substances. It works by using a battery-powered unit to push ambient air through a filter, thereby delivering clean air to the user. There are a range of styles available, including half- and full-face masks or hoods.
Why choose a powered air-purifying respirator over other types of respirators? Let's find out.
Greater Assigned Protection Factor
Assigned Protection Factor (APF) refers to "the level of respiratory protection that a respirator is expected to provide to employees when the employer implements a continuing, effective respiratory protection program".1 PAPRs have a higher APF than non-powered APRs, and therefore offer more protection against exposure to hazardous agents (it's important to note, these values only apply if the respirator is used correctly). Because of this, PAPRs are often used in industrial settings such as construction, or in healthcare settings such in hospitals to protect frontline workers during aerosol-generating procedures.
Highly Versatile
The modular design of PAPRs allow them to be customised for a range of working environments. PAPRs can be configured as half- or full-face, or with a helmet or hooded facepiece, depending on the protection needs of the user. The mask can be tight-fitting or loose-fitting, affording a range of options for various tasks.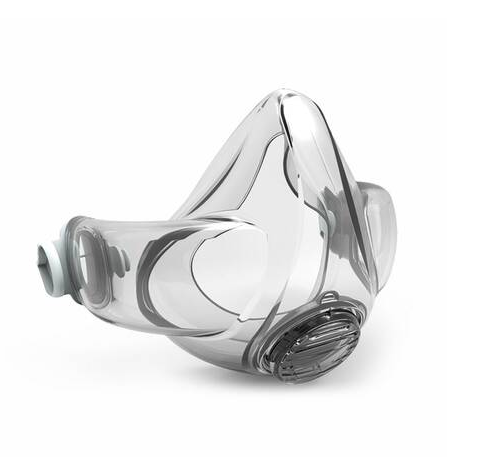 A Wide Range Of Health Benefits
PAPRs are used in many different environments, from mining and welding to dentistry, and much more. Workers in these environments can be exposed to a variety of airborne contaminants that can have negative health consequences. PAPRs provide protection against these airborne hazards, protecting the health outcomes of workers, and in some cases can be life-saving.
Easy To Use
PAPRs are easily transported and have low breathing resistance, making them comfortable for workers when in use. For this reason, PAPRs are often the preferred type of respirator when protection is required for extended periods of time, such as for those providing continuous care for patients on a ward.
Limitations Of PAPRs
There are some limitations of PAPRs. They are not suitable in oxygen-deficient atmospheres, or where the atmosphere contamination is unknown. For example, PAPRs are ineffective for firefighting. For these environments, a self-contained breathing apparatus may be recommended instead of a PAPR. PAPRs must be used according to manufacturer's specifications to perform and provide the expected level of protection.
CleanSpace Respirators
Workplaces need the best-in-class personal protective equipment for their workers. CleanSpace Respirators not only perform but allow users to work comfortably and interact naturally in their work environment. CleanSpace products are designed for maximum comfort and performance in industrial and healthcare settings.
CleanSpace HALO
The CleanSpace HALO is the next generation in Powered Air Purifying Respirator (PAPR), designed for the healthcare setting, laboratories, and the pharmaceutical industry. The CleanSpace HALO provides superior protection for frontline workers, making it the easy choice for protecting healthcare workers against airborne pathogens in the workplace.
CleanSpace Respirators provide the highest level of protection, comfort, and performance. See the range here.
References
1. OSHA. Assigned Protection Factors for the Revised Respiratory Protection Standard. Available from: https://www.osha.gov/sites/default/files/publications/3352-APF-respirators.pdf
2. CDC. Coronavirus Disease 2019 (COVID-19). Available from: https://www.cdc.gov/coronavirus/2019-ncov/hcp/ppe-strategy/powered-air-purifying-respirators-strategy.html
3. ILC Dover. Eight Key Considerations in Selecting a Powered Air-Purifying Respirator (PAPR) System for Pharmaceuticals Manufacturing. Available from: https://www.ilcdover.com/wp-content/uploads/2021/07/ILC-Dover_Pharm-PAPR-WhitePaper_MKT-0151C.pdf