Press Release: Dubai, UAE: Two of the Middle East and North Africa's leading exhibitions for the healthcare industry, Arab Health and Medlab Middle East, will host the Future of Healthcare Summit in January 2022, with this high-profile event attended by more than 150 senior healthcare officials. Governments, CEOs, visionaries, professionals, and professionals from around the world are striving to build a future healthcare strategy.
The invite-only summit will take place on the evening of January 25th, the first session of the evening will highlight tackling sustainability, innovation and the future of healthcare by examining innovative concepts in securing sustainable healthcare for all, where prominent speakers will present solutions that can create effective reform for healthcare while gaining efficiencies in healthcare spending by harnessing the transformative power of the digital age.
This session will be moderated by Dr. Michele Barry, Director of the Center for Innovation in Global Health and Stanford University, and other speakers will include:
Dr. Alaa Merabet, physician, global security strategist, women's rights advocate and United Nations High-level Commissioner for Health Employment and Economic Growth, and Päivi Sillanaukee, Ambassador Health and Welfare at the Finnish Ministry of Foreign Affairs Sameh Al-Saharti, Director of the Human Development Program and responsible for advisory services to the World Bank in the areas of health, education, social protection, and the labor market in the Gulf Cooperation Council countries and Dr. Anton Decker, President of Mayo Clinic Global.
On this occasion, Dr. Alaa Merabet said: "If the past two years have highlighted anything about us as a sector, it is the great importance of sustainable health systems fit for purpose and forward-thinking. I am very excited to participate in the Future of Health Summit, where another and the most important health developments necessary will be discussed and presented.
"If we are to prevent future pandemics from affecting our entire lives, livelihoods and communities, we urgently need to start investing in ideas and solutions that bridge the gap from where we are now to where we need to be."
Solenne Singer, Group Director, Informa Markets, said: "Sustainability and innovative technology are at the heart of the healthcare sector of the future, which is why we decided to invite visionary experts, those with influence on government policy and decision-makers to an exclusive meeting to discuss how to move forward and how models should be developed. Existing health care to provide a current and appropriate health care service for future generations.
"Digital healthcare technologies such as artificial intelligence, 3D printing, virtual reality, augmented reality, nanotechnology and robotics have played an instrumental role in developing timely processes for tests, vaccines, pharmaceuticals and making health systems more responsive and productive during a pandemic," Singer added.
"Technology will become increasingly important as we move forward to adopt more technologies, however ensuring that we take full advantage of the opportunities that technology offers will be the result of partnership work and adoption of these technologies by everyone in the healthcare industry," concluded Singer.
Arab Health, which returns to the Dubai World Trade Center from January 24 to 27, 2022 under the theme "United by business, driving the industry forward" will see technology take center stage while showcasing the latest developments in the healthcare sector through a series of episodes. Discussion, keynote speeches, and the latest products on the exhibition floor.
MEDLAB Middle East, which will be held as a joint event with Arab Health, is the largest medical laboratory exhibition and conference in the Middle East and North Africa region.
The event will also focus on innovative products and popular technologies that are shaping the world of diagnostics. Globally, it will include a range of scholarly lectures, industry briefings, product presentations, and networking opportunities.
About Arab Health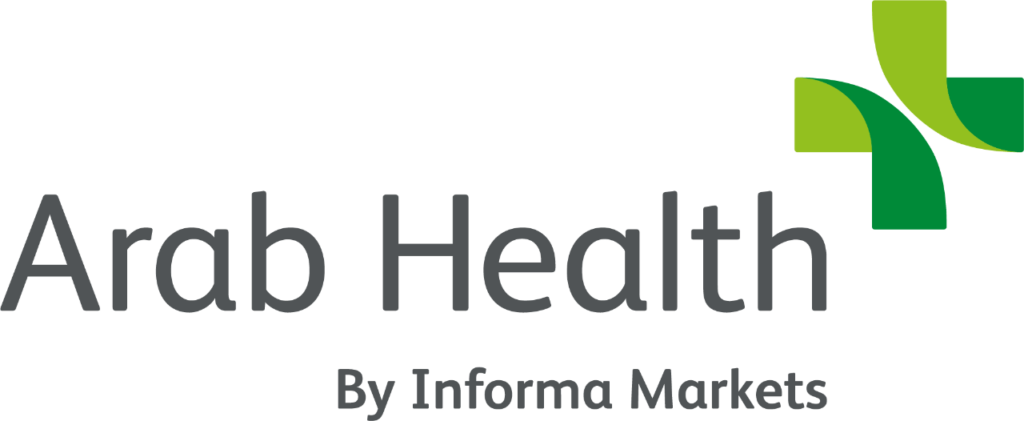 Organized by Informa Markets, Arab Health is the largest healthcare event in the Middle East.
First held 46 years ago, the exhibition became a platform for the world's leading manufacturers, wholesalers, and distributors to meet the medical and scientific community in the Middle East.
Arab Health is known for providing the highest quality Continuing Medical Education (CME) programs for medical professionals in the region.
Arab Health 2022 will be held from January 24 to 27, 2022 at the Dubai World Trade Center in Dubai, United Arab Emirates.
About Medlab Middle East

For 15 years, MEDLAB has been held under the umbrella of the largest healthcare event in the MENA region; It is the Arab Health Exhibition and Conference.
With its fourth edition being held in the region as a stand-alone event, this annual gathering of the medical laboratory community brings together exhibitors and visitors from more than 140 countries, providing them with the opportunity to present the latest innovations, as well as access to advanced medical laboratory products and services.
The exhibition focuses on a number of main themes, most notably the establishment of 12 continuing medical education conferences that will address new topics covering blood transfusion medicine, innovation in medical laboratories, and digital pathology.
MEDLAB Middle East live edition will be held from January 24-27, 2022 at the Dubai World Trade Center in Dubai, United Arab Emirates.