Emerson, a leading global automation technology and software company (NYSE: EMR), recently announced its collaboration with (Bio Business), an Egyptian medical equipment manufacturer, to design and manufacture several Types of ventilators that use Emerson ASCO valves and AVENTICS regulators to provide precise control of gas pressure and flow in these devices.
Bio Business chose Emerson to work on the production of a new series of ventilators due to Emerson's capabilities in supporting local design and manufacturing standards that meet the stringent requirements of medical equipment manufacturing in Egypt.
Engineer Mostafa ElWakeel, CEO of Bio Business, said: "Efforts are still ongoing to address the "Covid-19" pandemic, due to the threat this disease poses to the region and the world. We are moving forward with our determined efforts towards innovation and developing new solutions to meet all the challenges resulting from the pandemic, supported by advanced automation technologies that will be provided by Emerson, which will enhance our capabilities to fight the pandemic and save lives."
Providing advisory support on ventilator design, Emerson collaborated with BioBusiness to develop a prototype using ASCO miniature valves and AVENTICS regulators, helping to complete the project ahead of schedule. The new device was given by "BioBusiness" the brand name BIOVENT Series A and Series E, and "BioBusiness" is currently working on the design of the ventilator for the intensive care unit and the prototype of the Series E.
Khaled Saleh, Emerson Automation Solutions' regional director for Egypt, Libya and Sudan said: "We are pleased to provide the necessary support to BioBusiness and contribute to enhancing its operations to manufacture life-saving healthcare devices. We will continue to provide our manufacturing expertise and innovation to help the world combat the disease. Epidemic."
Emerson aims to contribute to a healthier world by supporting the industry and accelerating the pace of bringing new, urgent, life-saving pharmaceuticals and medical supplies to the market.
About BioBusiness

BioBusiness designs, develops, manufactures, and distributes medical and electronic products and solutions with a focus on integrating AI technologies into these products/solutions. Bio Business was established in 2009 in Cairo and its main research and design center is located in the Egyptian capital, Cairo.
About Emerson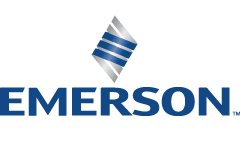 Headquartered in St. Louis, Missouri, USA, Emerson is a global technology and engineering company that provides innovative solutions to clients in the industrial, commercial and residential sectors. The company's Emerson Automation Solutions business unit helps manufacturing, assembly, and hybrid manufacturers increase production, protect employees and the environment, and control operating and energy costs. The Emerson Commercial and Residential Solutions business unit helps ensure people's comfort and health, maintain food quality and safety, improve energy efficiency, and create sustainable infrastructure.