Patient satisfaction indicates how happy your patients are with your practice. Monitoring patient satisfaction helps you identify and address issues affecting their overall experience.
The present-day healthcare consumers have sky-high expectations from their healthcare providers.  Something as simple as long wait times or inadequate front desk support can trigger a drastic shift in patients' sentiments towards your practice. So, you must be on your toes and monitor patient satisfaction at each touchpoint to ensure better health outcomes.
Satisfied patients are more likely to leave positive reviews and bring in more referrals, boosting your brand reputation and attracting more patients to your practice.
Satisfied Patients Equal More New Patients Plus a Loyal Patient Base
With fast-paced technological advancements, the digital healthcare market is booming exponentially, and retaining your existing patients is crucial for growing your practice. When hundreds of competitors are vouching for the same healthcare services as yours, you need more than just an online presence to stand out in the ever-changing healthcare landscape.
This is where monitoring patient satisfaction can save your day (and practice).
6 Reasons to Monitor Patient Satisfaction
If you aren't too big on what patients think about your practice, here are six good reasons to monitor patient satisfaction:
1. Improve Patient Experience
Your patient is looking for an 'effortless experience'. The more efforts they need to put in to access quality care, the more dissatisfied they will become with your services. Monitoring patient satisfaction helps you identify areas that must be improved for a seamless patient experience.
About 73% of patients want to be asked for feedback within a few minutes to a few days after a care event. Send surveys with specific questions after every visit to know what your patients are thinking the moment they leave your practice.
2. Provide Best-in-class Healthcare Services
Once you know what your patients think about different aspects of your practice, you can use their feedback to improve your services. Build patient profiles based on the feedback collected and use them to track a patient's care journey, note shifts in sentiments (what made them satisfied or dissatisfied), and make necessary changes to meet their expectations.
3. Build a Loyal Patient Base and Foster Long-Term Relationship
Happy patients are more likely to stick around and return to your practice. They are quicker to listen to your medical advice and avail of concierge and preventive services down the road. Monitoring patient satisfaction and constantly working towards a wholesome experience keeps existing patients coming back for more. What's more, depending on the size of your practice, just a handful of these loyal patients can ensure a steady flow of income over their lifetime.
4. Get More Referrals Through Happy Patients
The best part about having satisfied patients is they bring in more business! Not only will they patronize your services, but they will also spread positive word of mouth to their family and friends. Online reviews left by happy patients act as testimonies to a great patient experience attracting new prospects to your practice.
5. Improve Staff Performance
How can you know whether your hospital staff is keeping up with patient expectations? Ask your patients! Only an engaged staff can offer a memorable experience and make your patients feel more than just a name on the list. By asking patients for feedback on their experience with the staff, you can easily identify and reward top performers while correcting non-performers, motivating them to go the extra mile.
6. Build a Stellar Online Reputation
Unhappy patients will leave your practice and never come back. What's worse? They may leave negative online reviews, driving valuable prospects away from your practice! By proactively monitoring patient reviews and promptly addressing concerns, you can build your online reputation as a credible healthcare provider.
How to Monitor Patient Satisfaction?
There are several automated tools that can be used to monitor patient satisfaction levels. In addition to sending out automated surveys after every visit, you can use AI-based sentiment analysis tools to gain deeper insights into how patients feel about your practice. You can also build up patient profiles to track their experience at each consecutive appointment and identify factors triggering dissatisfaction and resolve them in time.
Conclusion
The changing healthcare landscape has a lot to offer and stiff competition is an integral part of this change. Knowing what your patients expect of you and aligning your resources to meet them where they are is key to acquiring and retaining a loyal patient base. By proactively monitoring patient satisfaction and taking steps to bridge potential gaps, you can boost the quality of care, ensure better health outcomes and successfully grow your patient base.
Author
Ajay Prasad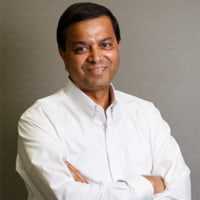 Ajay Prasad is a healthcare marketing and reputation management expert and founder of GMR Web Team, a healthcare digital marketing agency. He seizes opportunities that can help his clients, mostly healthcare providers to grow their practices. He firmly believes that increasing patient satisfaction, stellar online reviews and robust internet presence are the three pillars of a thriving healthcare business.
---
Read Also