To say that the pharmacy's role in curbing the COVID-19 pandemic is important is an understatement, at least from a numbers perspective. According to the latest statistics, of the 600-plus-million vaccine doses given in the U.S., 276 million were delivered by pharmacies via the Federal Retail Pharmacy Program (FRPP). In short, that's two out of five COVID shots.
Even when the worst is over, it's no reason for the pharmacy's significance to scale back. Pharmacists and pharmacy retailers have talked about how their role in providing adequate healthcare has expanded beyond selling or compounding medications. Here's an in-depth analysis of the responsibilities they can undertake in the future, pandemic notwithstanding.
Basic Healthcare Checks
Many people remain unaware that pharmacists are trained to take blood pressure and interpret readings from medical devices such as glucometers, among other things. Such skills, for all intents and purposes, reduce the need to visit a doctor, especially if a health condition hardly warrants their intervention.
This is good news, as the community pharmacy is usually the first point of contact for most Americans. A doctor in a clinic or hospital isn't necessarily available 24/7, but a pharmacy is an essential service for its sale of prescription and over-the-counter drugs and supply of virtual rapid antigen tests in Canada. It also helps that most Americans live within a few miles of a pharmacy, reducing the travel burden on the patient.
Supply Chain Management
The healthcare system was under tremendous strain during the first year of the COVID pandemic. Nearly everything it needed to curb the virus's spread was in short supply, from critical drugs to sterile and non-sterile medical equipment. Such shortages hampered mitigation efforts, and the government is now eager to be more prepared for the next health crisis.
Pharmacies committed to the industry, particularly outsourcing facilities, responded by augmenting the existing supply with their own production lots of medical resources. It took away some pressure on the traditional manufacturers who struggled to meet demand amid quarantine and other business limitations.
Outsourcing facilities are classified as pharmacies under Section 503B of the Federal Food, Drug, and Cosmetic Act. They're compounding pharmacies, facilities that create bespoke medication on the spot, but are eligible to mass-produce medical products.
Medication Therapy Management (MTM)
The Public Readiness and Emergency Preparedness (PREP) Act gave pharmacies prescribing authority over several COVID countermeasure drugs. It means, contrary to the pre-pandemic setting, pharmacies can now prescribe certain medications like nirmatrelvir or ritonavir, subject to limitations. Regardless, a doctor's prescription is still required for drugs not covered under the PREP Act.
That being the case, a doctor's prescription isn't perfect. Sometimes, the medication might counteract the effects of a patient's existing medication regimen or be too costly. A pharmacist can coordinate with the prescribing doctor and recommend an alternative.
Pharmacies have performed such duties under MTM, providing patients with the best possible treatment. Multiple studies found that their insights and intervention succeeded in 'deprescribing' medications with high degrees of risk.
Patient Education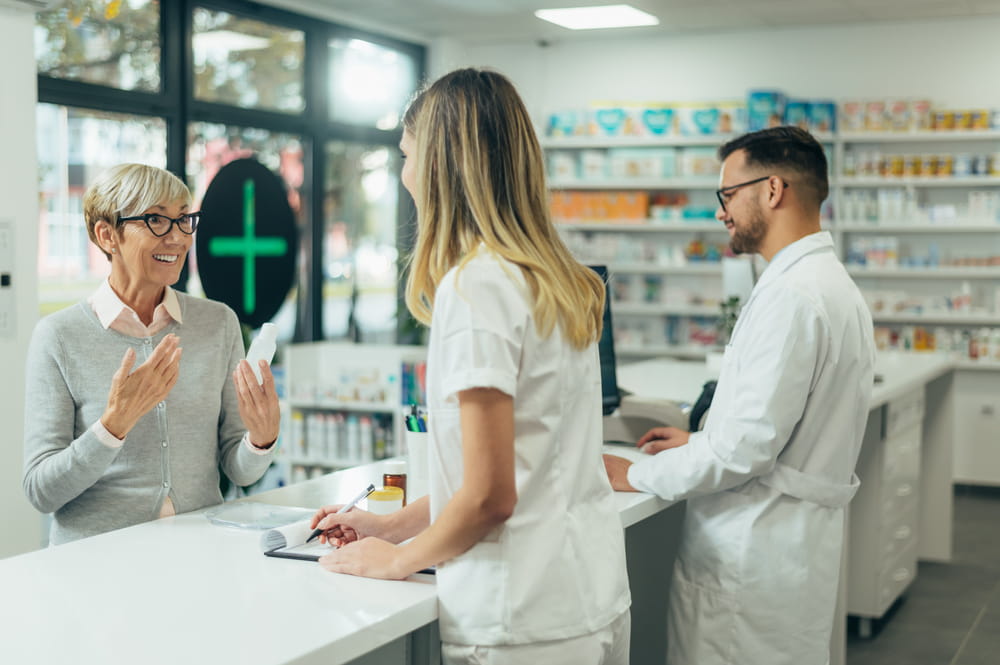 The pharmacist is the last medical professional patients interact with before starting their prescriptions. It falls on them to clarify to patients the proper use of the medication, if not to suggest less risky or costly alternatives. With future health risks more uncertain due to COVID, medical professionals can't stress the importance of patient education.
Over the decades, multiple studies have proven that the pharmacy is a reliable addition to the patient education process. Both pharmacists and doctors relay instructions for a medication's use to patients, but evidence suggests that the former are more detailed in their instructions. As pharmacy is the science of preparing and dispensing medications, pharmacists naturally know their active ingredients and side effects.
Direct Patient Care
Research by Columbia University last January revealed an encouraging trend: pharmacists shifting from transactional to direct patient care. By 2030, the study reported, there would be more pharmacies, mainly in hospital and ambulatory settings, with the skills and equipment necessary to perform a more hands-on approach to patient care.
Not that it would be anything new, as their role in administering COVID vaccines suggest. Pharmacies have been doing this since the late 1990s with the American Pharmacists Association's first federally-recognized vaccine delivery program. The future pharmacy will see it move further up front in managing specific diseases.
Until that day arrives, pharmacists must continue honing their craft and modernizing their facilities. A more tech-driven pharmacy can minimize human error in various tasks, from handling patient data to dispensing the correct dosage. This leads to safer and more effective treatments.
Conclusion
It should be noted that the expansion of the pharmacy's responsibilities in a post-pandemic healthcare setting doesn't imply that physicians will become irrelevant soon. There are still plenty of things that a pharmacist is neither licensed nor trained to do, such as surgeries. Instead, it's better to think of their expansion as augmenting a healthcare system that has struggled throughout the pandemic.
---
Read Also