Are you tired of dealing with the tedious task of shaving? Does the thought of spending hours in front of the mirror getting rid of unwanted hair leave you feeling frustrated? If so, laser hair removal may be the perfect solution for you. Laser hair removal is quickly becoming a popular method for removing unwanted hair and provides a number of advantages over traditional methods such as shaving and waxing.
This article will outline the top 5 benefits of preferring laser hair removal over shaving. Laser hair removal for women is particularly beneficial since it can help them achieve smooth and flawless skin without having to go through tedious grooming rituals each day or week. Unlike shaving or waxing, which can sometimes cause irritation and razor burn due to their harshness on delicate female skin. Laser hair removal provides a safe and comfortable way for women to get rid of unwanted body hair quickly and easily without any adverse effects.
1. Long-Lasting Results
One of the primary benefits of preferring laser hair removal over shaving is that it offers long-lasting results. While other methods may require frequent touch-ups, laser treatments can provide results that last up to six months or longer. This means that you can enjoy smoother skin without having to worry about daily maintenance or frequent trips to the salon. Additionally, some people have reported permanent results after a few sessions with regular treatments.
2. More Comfortable than Alternatives
Another benefit to preferring laser hair removal for women over shaving is that it is more comfortable than its alternatives. Waxing can be painful and cause irritation, and many people find shaving time-consuming and difficult. With laser treatment, there's no need for painful waxing strips or irritating razors – just a quick zap from the laser, and you're done! The discomfort associated with this procedure is minimal when compared with other methods.
Also Read: Learn More About best hair removal in Montreal
3. Quick and Easy Treatments
Laser hair removal treatments are also much quicker than traditional methods like waxing or tweezing. Depending on the area being treated, most sessions take less than an hour and require no recovery time afterward. This makes it convenient for busy individuals who don't have time to spend hours in front of a mirror plucking or waxing their body hair away.
4. Cost Effective in The Long Run
While initial costs may seem high compared to other methods like shaving or waxing, laser treatments are cost-effective in the long run because they provide long-lasting results that require minimal maintenance afterward. With regular sessions, some patients have reported permanent results after just a few sessions – meaning you won't need to go back every month or two for touch-ups! Plus, many beauty clinics offer discounts and package deals which can reduce your overall costs even further.
5. Safe and Effective Treatment Option
Finally, one benefit that makes laser hair removal preferable over other options is its safety profile; when performed by a qualified professional using high-quality equipment, this type of treatment has been proven safe and effective for all skin types. Furthermore, advances in technology have made these treatments more precise than ever before, meaning practitioners can target specific areas while leaving surrounding tissue untouched – thus reducing your risks even further.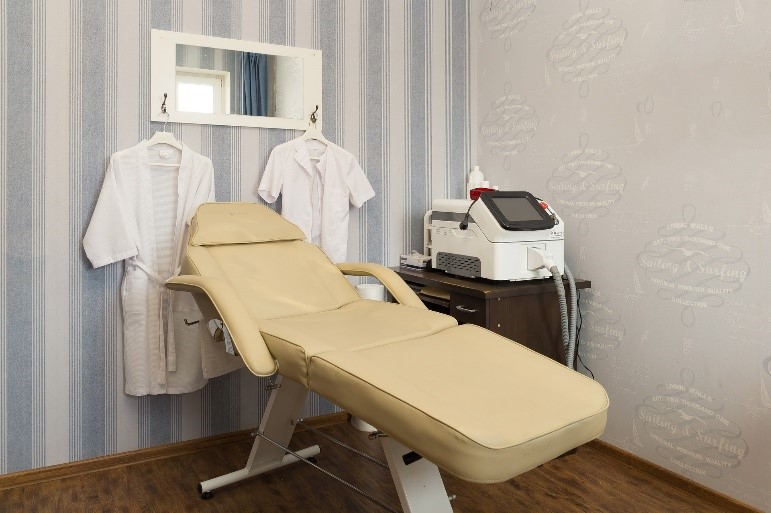 Final Thoughts
When it comes down to choosing between different methods of removing unwanted body hair – particularly those used by women – consider opting for laser treatment rather than more traditional solutions like shaving or waxing. Not only does it offer long-lasting results with minimal discomfort, but it also removes unwanted hairs quickly and effectively while still remaining cost-effective in the long run. Moreover, its safety profile ensures peace of mind knowing you're receiving an effective treatment without risking your health, so why not give it a try today?
---
Read Also