So, you want to further your education and become a nurse practitioner (NP). Congratulations on making this decision! With job openings for nurses practitioners expected to increase over the next several years, now is an excellent time to put on your favorite scrub dress and take this exciting step in your career.
Becoming a nurse practitioner is no easy task. At the very least, you will need to earn a Master of Science in Nursing (MSN). You'll also need to obtain board certification from the American Nurses Credentialing Center (ANCC) as a nurse practitioner. It takes a lot of education and experience to excel in this field, and you'll need to obtain that education from a reputable nurse practitioner program.
Selecting the right nurse practitioner program is a crucial step in building the nurse career of your dreams, so it's a decision you should not take lightly. Keep reading to discover a few helpful tips on how to choose a nurse practitioner program.
How to Choose a Nurse Practitioner Program
Check School and Program Accreditations
Before enrolling in a program, be sure to check the school and program's accreditations. The best programs are accredited at the program level and offered by an accredited university or college. This means that they have been evaluated by the United States Department of Education and have proven to meet appropriate standards.
If you earn your NP degree from a college or university that isn't accredited, programs from your degree may not transfer, and you won't be able to qualify for board certification. Employers also might not recognize degrees from non-accredited schools and programs.
Ask About Certification Pass Rates
When checking out NP programs, your ultimate goal is to complete your education and become a nurse practitioner program. So, it only makes sense to inquire about the success of others who have gone before you. Contact the admissions staff or program director and ask them about the percentage of graduates who have gone on to pass the national nurse practitioner certification exam.
Ideally, you should choose a program with at least a 90-percent pass rate. Pass rates of 95 percent or higher are even better. Such rates help you assess the quality of the education you will receive as a student. Schools with poor pass rates likely do not provide all the information needed to help their students succeed. If a college or university is not willing to share its pass rate, be wary.
Look for an Experienced Faculty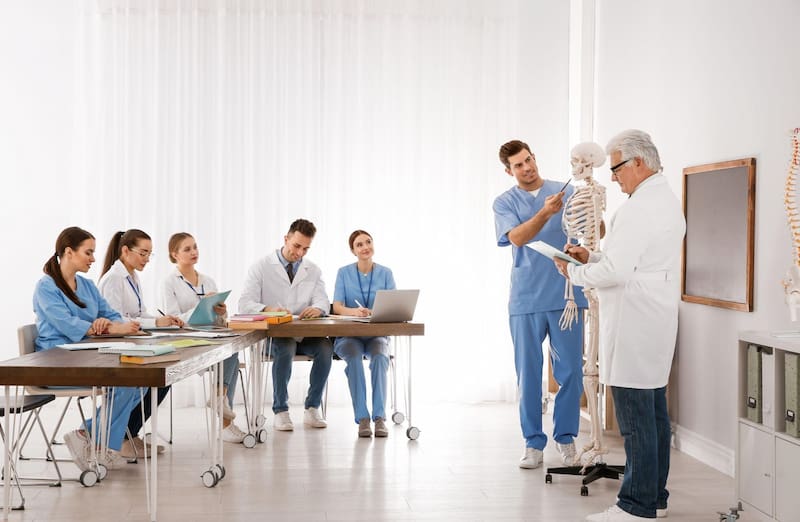 The people you learn from play a huge role in your educational experience. They should be practicing nurse practitioners with plenty of clinical experience. In addition, they should have impressive academic and professional track records. If not, look elsewhere.
Research the people who are in school and program leadership roles too. Truly exceptional people hold leadership roles where they teach, in the hospitals where they practice and even in various healthcare organizations. The best nurse practitioner schools attract team members who are involved with professional organizations like the American Association of Nurse Practitioners and the American Academy of Nursing.
Find Flexible Program Formats
If you are going to school to become a nurse practitioner, you are likely already a working Registered Nurse (RN). And as a working RN, you are probably extremely busy. Finding a nurse practitioner program that offers flexible program formats is the best way to work toward your degree while staying on top of your other commitments.
Take the time to find a program that offers flexible options that work for you. Many programs offer on-campus classes on weekends and at night. Online courses are becoming increasingly common too. You may even be able to find a program that pairs online coursework with clinical practicum experiences and residencies in your region.
Look for Clinical Placement Assistance
Becoming a nurse practitioner takes a whole lot more than sitting through lectures and passing tests. You'll also need to get dressed in your men's jogger scrubs and complete hundreds of training hours in a clinical setting. You will accompany an NP, MD or PA known as a "preceptor" during your clinical rotations. Some schools assign students to preceptors. Others, however, leave it up to students to find someone to work with independently. Finding someone willing to work with students can be tricky, so it's best to choose a school that assists with clinical placement. Your NP education will be much less stressful when you don't have to worry about finding your own preceptor.
Don't Overlook Costs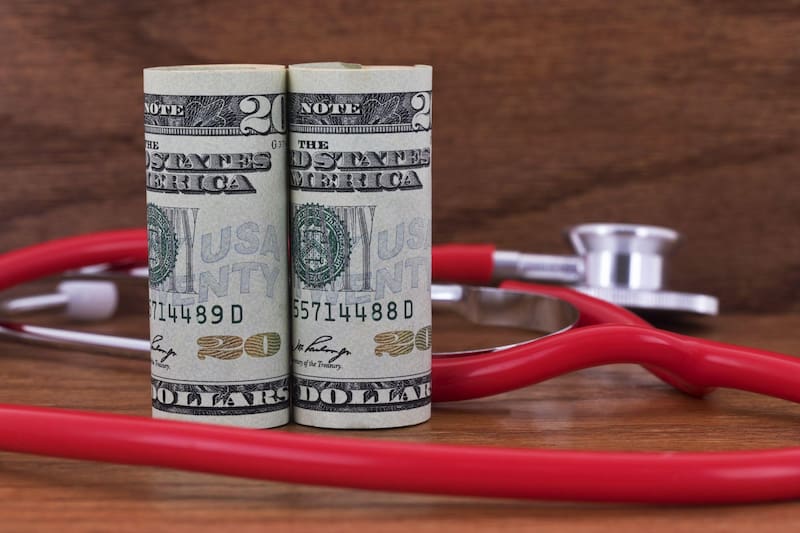 Taking out student loans without considering your future is never a bright idea. Unfortunately, it is a mistake that far too many students make. While most people need to acquire loans to pay for nurse practitioner programs, there is no reason to spend more than necessary. Depending on what school you attend, the cost could range from $15,000 to $100,000.
Take a close look at educational costs, and weigh the benefits of more expensive programs against those of lower-cost programs. In the end, your degree will lead you to the same career regardless of how much it costs you to obtain. If you find a lower-priced program that matches all of your requirements, it could save you tens of thousands of dollars. And in addition to saving money, lower costs mean less stress surrounding your future student loan payments.
Conclusion
If you are thinking about becoming a nurse practitioner, choosing the right program is crucial. It's a decision that you certainly should not take lightly. Before applying for a program, be sure to do your research on both the school and the program. And if something doesn't seem quite right, look elsewhere. Not all NP programs are created equal, so it's vital to choose the right one for you.
---
Read Also