Metaverse is the new buzzword for the whole world expecting a disruptive transformation in many aspects of life, but metaverse in healthcare will also have a big share.
In this article, I will discuss with you the potentials of Metaverse in the healthcare sector, and what is my expectations for the future of health and medicine with this game-changing technology.
For many decades, the delivery of healthcare has required physical interaction between a patient and a doctor as a means of making a diagnosis, receiving medical treatment, or performing surgical procedures for the patient.
This changed slightly with the emergence of telehealth services, which made part of the patient-doctor relationship through digital means and the Internet.
But the digital health solutions are now on the cusp of an unprecedentedly larger and more voluminous form due to AR & VR technology that offers previously unimaginable possibilities.
For example, NVIDIA, which specializes in the manufacture of electronic chips, is using its capabilities to invest in the metaverse and is trying to innovate in this area through its Omniverse system, an open, scalable platform designed for virtual collaboration and accurate real-time simulation where content creators can Designers, researchers, and engineers connect design tools, assets, and key projects to collaborate in a shared virtual space.
The platform has already been configured for many industries including architecture, media, entertainment, manufacturing, and supercomputing creating a solid foundation for a leap into the healthcare sector in the near future
Potentials of Metaverse in Healthcare
The idea of ​​Metaverse has incredible potential, providing a completely new approach to human interaction and connection. The recent change of Facebook's name to Meta is evidence of the company's far-sightedness and vision that Metaverse will shape the Internet in the coming years.
The truth is that Facebook has invested in virtual and augmented reality for years and has been designing new ways to build interactive platforms, and even before changing its name, the company indicated its direction towards this technology through its acquisition of virtual reality company Oculus.
And Facebook has amazing potential to include Metaverse in healthcare, especially since it already has a strong social networking infrastructure.
Meta is moving fast, thanks to augmented reality technology and a video clip showed the company's amazing progress using the haptic glove technology that allows the user to experience the sense of touch in the virtual world and the demo shows that users interact in the virtual world and you can watch the full video below.
Metaverse Technology Will Transform Surgery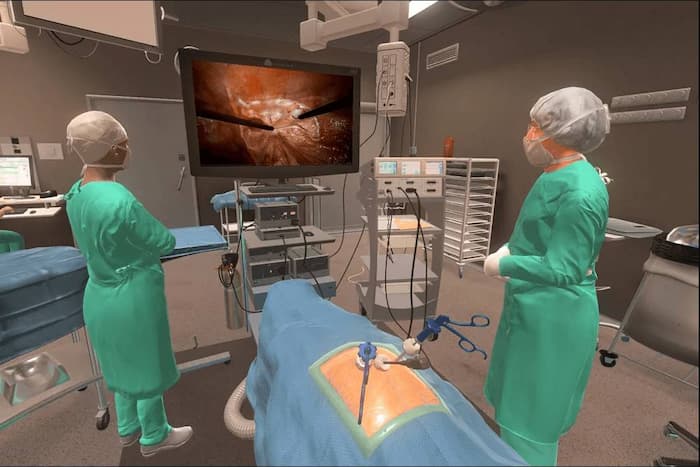 Also, companies like Intuitive Surgical, which is famous for its robot-assisted surgery system, have amazing potential for moving to virtual reality, and many other smaller companies are investing in digital healthcare, whether it is to improve the telemedicine experience through augmented reality or by making other medical experiences more Convenience and safety for patients.
But there are major challenges that these companies will undoubtedly face, and one of the biggest of these challenges is linking the virtual world to the real world and they will need to go through many clinical trials to see if this technology can be used safely for patient care and how we will be able to use it.
Surgeons might meet in a virtual operating theatre and they can collaborate together in surgery with assistance from other consultants and experts.
During the surgery, I can imagine the surgeon can see above patient's body his vitals, images, history,and he can navigate easily among multiple patient data.
This would make it more convenient in surgeries and surgeons become more empowered with virtual tools.
Metaverse Will Transform Patient Visits & Support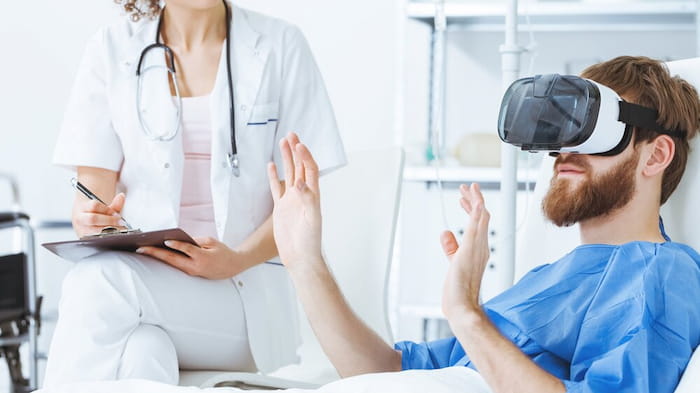 it's one of the best uses of the metaverse in healthcare, I can imagine making doctor visits virtually, not all visits requires a physical examination by a doctor, sometimes for just consultation.
Telemedicine and teleconsultation services are massively growing all over the world, metaverse will change the old culture of physical visits.
We all know that not all medical specialties can perform their visits through telemedicine, but it still has great potential as a lot of physical visits can be done virtually using modern technology.
Metaverse is going to augment these visits with a virtual office, where patients and physicians can meet in a 3D clinic or any other location, it's expected to give a much better user experience when it comes to teleconsultation services.
one of the best ideas to benefit from metaverse is digital therapeutics. There are a lot of innovations in this area especially in mental health apps, so I can meet my psychiatrist online in a different environment every visit, wow! that's amazing.
We might hang out with our personal assistant or the virtual nurse in the future, so she can tell me all the time what's going on and connect with me through notifications, I can wear my glasses when I get a buzz, then have a conversation about my condition or specific health information.
Also in the remote care solutions, I expect that metaverse will be very helpful in remote monitoring where nurses can meet patients in the metaverse and perform the daily check and discussions.
Transforming Family Visits to Patients through Virtualization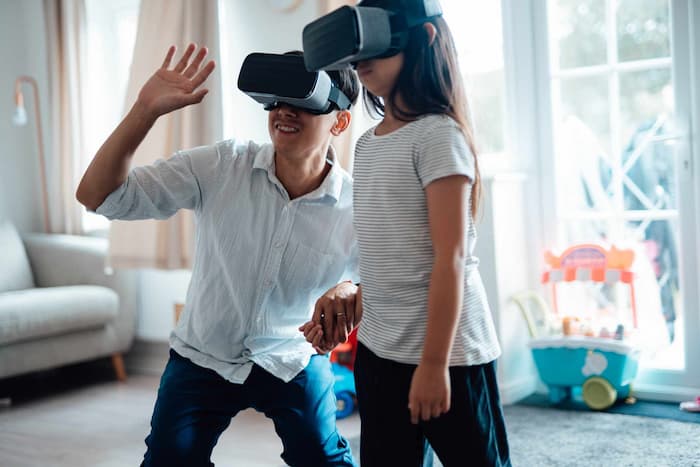 In the recent 2 years, a lot of hospitals imposed restrictions on patient visits because of the Covid-19 pandemic.
There will be a new innovation in social measures when we visit a friend or a family member after a surgery or a critical health condition at the hospital.
I expect that we will be able to visit patients without restrictions on physical attendance or visit times, so I can visit my patient friend in a true visit which will give patients a lot of emotional support and makes them feel better.
Metaverse is going to augment these visits with a virtual office, where patients and physicians can meet in a 3D clinic or any other location, it's expected to give a much better user experience when it comes to teleconsultation services.
Cryptocurrency & Metaverse in Healthcare

Metaverse is highly adopting the blockchain and cryptocurrency technologies, it's expected that people can make their healthcare payments through cryptocurrency as an additional alternative to the conventional payment options.
But I think it will also be one of the challenges, because not all countries and systems are adopting and accepting cryptocurrencies because of traceability issues and dealing with money without limitations.
How Radiology Can Benefit From Metaverse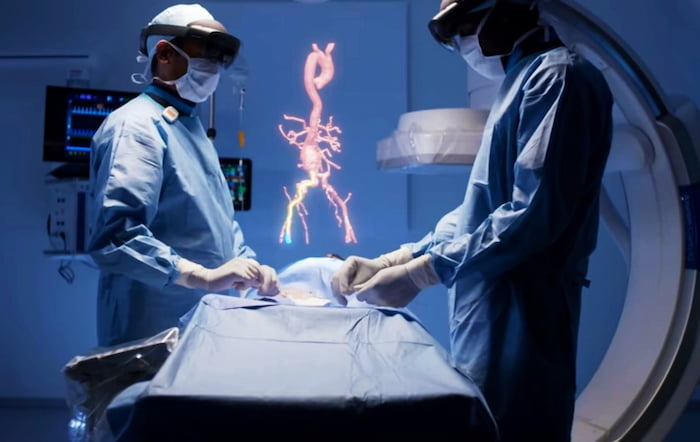 Radiology is one of the main services in healthcare that depends on technology, in the last 10 years, we have witnessed a lot of development in its technologies, starting from scanner machines or software solutions that unleashed new capabilities in this field.
i imagine that image visualization and manipulation will be more advanced than we are watching today, imaging technologies in metaverse can enable better visualization for radiologists to see dynamic images with more details that can help them make a better diagnosis of diseases.
Radiologists can collaborate on medical images in a 3D format, while they are in different places or countries.
Medical Wearables in Metaverse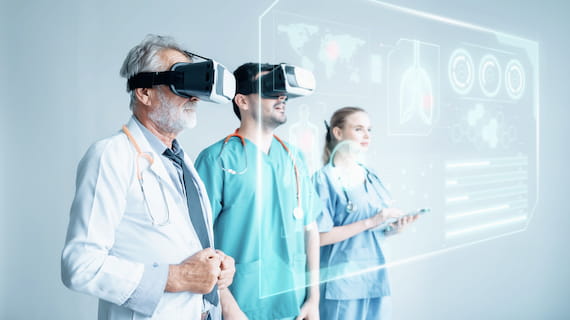 Healthcare data is one of the most complicated and related data all over the world, this data is crucial to patient care, as physicians can diagnose and treat through data coming from a lot of medical examinations and analyses.
Medical wearables empowered patients and physicians in the last few years to produce a lot of insightful health data that are needed by professionals.
Data visualization is also important to make it easier and meaningful, so professionals can make informed decisions about their patients.
Metaverse will empower the age of big data by a better visualization and collaboration and making it smarter than anytime before.
Challenges of Metaverse in Healthcare
Privacy & Securrity in Metaverse
Another challenge is the security of patient data in the metaverse. As the world becomes more dependent on technology, more concern must be given to the privacy of people as well as to the solutions provided by cyber security companies.
Healthcare is one of the biggest industries that suffer from data security breaches and the price of this data is considered one of the pricey data in the world.
A lot of patients became more aware of the privacy and security of their healthcare data and they have more concerns and they consider it a kind of sensitive data.
Developers and technology companies in metaverse should consider how to keep healthcare data private and secured to make people more likely to adopt this kind of technology.
High Cost of Technology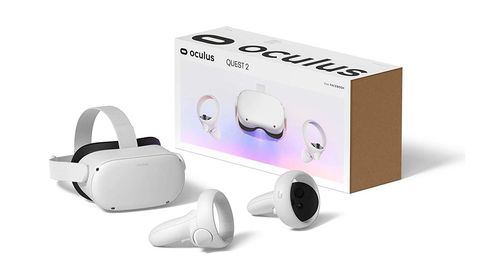 To enable the full potential of metaverse in healthcare, it will require a high-tech hardware like the glasses, gloves, sensors, other wearables that can read the vital signs of patients.
The hardware cost is still not cheap and cannot be afforded by the whole society, so the technology
This technology will be limited only to those who can afford it, in addition to that, these devices will always continue to evolve and modernize.
Therefore, taking advantage of the new capabilities will also require the purchase of new equipment in line with the development, that is, like smartphones, they are almost updated more than once a year.
Also, the cost of infrastructure for healthcare providers is not expected to be cheap, it requires high-end connectivity like 5G when it comes to surgery
Interoperability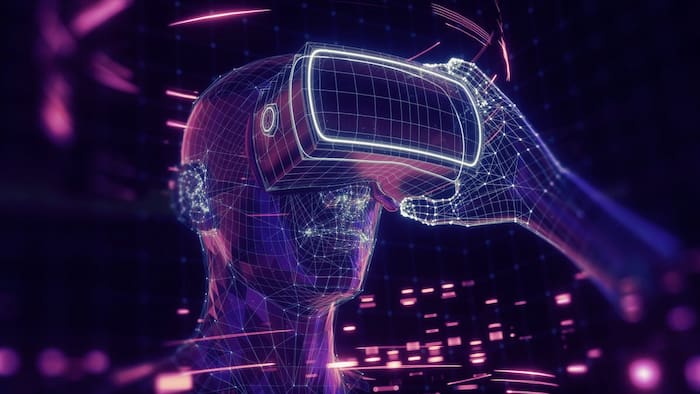 Interoperability is one of the main digital health challenges all over the world, even in the most advanced healthcare systems.
if metaverse will be able to solve this interoperability issue, it will be more likely to be adopted as it will be able to connect all technologies together and unify the healthcare data and patient history, so it will become accessible anytime anywhere.
The Conclusion
The metaverse technology will transform healthcare practice in the near future if it came with true innovation to meet people imagination and expectations
Finally, companies will have to figure out how to create this technology in a way that is not only safe for the patient but also meets the human aspects.
Healthcare is not only about treating the symptoms but also about treating the condition causing the symptoms, this can be facilitated with VR solutions in the metaverse.
While augmented reality technology holds limitless prospects in the healthcare field, it must be developed in a way that does not go beyond the human relationship between the patient and the doctor.