While the life expectancy increases the number of elderly people with loss of autonomy, telemedicine today appears to be a relevant solution to ensure home support for elderly and help them have a better quality of life.
Tested for decades, remote healthcare is a real revolution in order to allow elderly to benefit from appropriate care and to overcome the mobility problems encountered or the absence of physicians nearby .
Overview of telemedicine  : advantages and disadvantages for elderly.
What is Telemedicine?
Before seeing the strengths and limitations of telemedicine, it is important to first define it.
Telemedicine, or remote healthcare, refers to a form of medical practice carried out at a distance using information and communication technologies. More specifically, it consists of putting a patient in touch with one or more physicians without having to visit physician's clinic.
Telemedicine was born in the United States in the 1920s, remote healthcare was designed to address the shortages of care due to medical desertification. 
It is now used around the world in various forms ranging from the provision of healthcare in developing countries to the medical care of patients with mobility difficulties, including the elderly.
Telemedicine removes geographical barriers of the access to care and makes the journey of care more convenient and easier for all patients, especially for the elderly who may or may not have travel difficulties.

The Different Components of Telemedicine for the elderly
There are several forms of telemedicine:
The teleconsultation : it allows a physician to do a remote consultation. The patient obtains medical advice from a physician without having to travel. The consultation takes place either at the home of the elderly person where they can interact with the physician via the Internet, or in dedicated spaces, or via specific medical consultation platforms.
The Tele-Expertise: it allows a physician to consult with other physicians for medical advice. This exchange can only improve the care of a patient.
The Remote Monitoring: it allows a nurse or physician to remotely monitor the health status of a patient and also to interpret remote parameters required for its medical monitoring. Often, this medical information is collected and transmitted automatically.
The Tele-surgery: it allows a physician to attend remotely another colleague in performing a surgery. The most common example is telesurgery in which the surgeon is guided remotely by another physician, either by videoconference or by another means of communication.
Telemedicine and its Benefits for the Elderly
Thanks to the current technological developments, the health sector, in particular that of care for the elderly, is improving. The Telemedicine is one of the greatest developments in medicine. Its application continues to expand to all patient profiles, including the elderly.
If this medical practice is mentioned more and more today, it is because it presents enormous possibilities of improving the management of the health of the elderly. Telemedicine offers many advantages:
Telemedicine improves access to healthcare
In many countries, medical desertification has become a major problem. Remote areas are of no interest to new medical graduates. The physicians who practice there are finding it increasingly difficult to find relief.
Telemedicine could handle this problem. It enables elderly people living in rural areas to benefit from appropriate care through remote consultation.
Telemedicine Reduces Travel
Apart from geographic barriers, the loss of autonomy is also an obstacle to access to care. The older we get, the more difficult it is to move around.
In some situation, performing certain medical procedures requires travel, telemedicine allows the elderly patient to access the care they need without having to travel.
And it also allows physicians to ensure quality medical follow-up . For elderly patients who need a home visit, telemedicine makes it possible to alternate with home visits in order to reduce the number of trips made by healthcare professionals.
Read Also:
Telemedicine Saves time and Money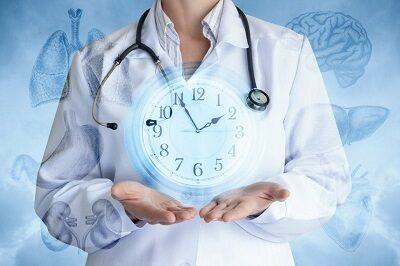 With telemedicine, it is not the patient or the physician who travels, it is information.
This allows both parties to save time. The patient will not have to move and wait a long time in the waiting room for a consultation. The addition of virtual care also allows the physician to save time in patient care.
In addition, thanks to the possibility of monitoring the patient's health remotely, the care process is simplified.
Health expenditure is thus reduced, because placement in a specialized establishment or hospitalization is reduced. Added to this is the fact that telemedicine services are reimbursed by health insurance.
Telemedicine Improves the Skills of Caregivers
Remote healthcare is not just good for patients. It is also the case for health professionals.
Thanks to telemedicine and consultation among physicians, they can improve their skills, they can connect to collaborate on a complicated case and share medical advice.
Telemedicine Improves the Care of Patients Suffering from Acute or Chronic Illnesses at Home
Telemedicine makes it possible to reduce repeated hospital admissions for elderly patients suffering from acute or chronic illnesses.
Thanks to video consultations and remote healthcare services, physicians can monitor patients' disease progression and stay in touch with them. Thanks to this practice, home hospitalization has also become simpler and more accessible.
Telemedicine: limitations to be taken into consideration
Despite its many advantages, telemedicine can also have some disadvantages.
Its main drawback is the loss of human contact with the physician . The latter is important for older people who are at higher risk of isolation.
In addition, the dehumanization of the care pathway can also cause more concern for the patient. It can lead to the automation of care in the absence of touch and sight which are important in the diagnosis.
We must also talk about the high cost of equipment dedicated to telemedicine . The implementation of these devices can be very expensive, whether it is their purchase, their maintenance or the training of the people who will handle them.
Finally, there is also the risk of personal health data leakage. Their online transmission is not immune to manipulation of all kinds.
If you liked this article, please don't forget to share your thoughts and best with HBC in the comments and let us know your opinion about telemedicine and its benefits for the elderly people, also its advantages and limitations. If you have valuable content to share on Healthcare Business Club you can publish your content for free and share your knowledge with all healthcare business professionals, send your articles to the HBC editorial team on su[email protected] please don't hesitate to contact us at any time.