Launching a medical website is quite a challenging procedure for users lacking the requisite specialized knowledge and skills.
However, what if you are in desperate need of a high-quality website to serve the needs of your customers but have no idea how to do it quickly and efficiently? Website builders might be a huge help to you in this situation.
The necessities of less tech-savvy users are specifically taken into consideration while developing website builders. They are incredibly simple and handy. Because they are so logical and easy to use, creating a website from scratch with them typically just takes a few hours.
These systems have user-friendly dashboards, a library of niche-specific (medical) templates, robust modification tools, and a range of web design alternatives that will make web development a standard process that anybody can use.
Using website builders is unquestionably a practical choice, whether you need a website for your own medical practice, a private medical clinic, or any other niche-focused resource!
A user who is only going to examine all the web design options these tools offer may find it a little difficult to navigate such a wide variety of options. Which of them outperforms the competition and best meets your specific requirements for web design? Or maybe there is something on each of these platforms? Reviewing each of the below-mentioned platforms can help you find the answers to these and other issues, as well as the best site construction tool. If you want to initiate a medical website, this is the only reliable way to learn more about what they have to offer. Let's begin right away.
9 Best Medical Website Builders
1.    WIX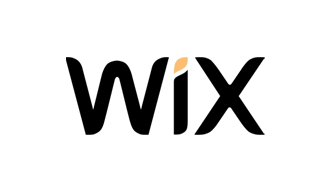 WIX is a popular website builder that offers a variety of adaptability and flexibility. Despite not being sector-specific, it does provide a lot of helpful tools and templates for the medical industry. The platform has a wide range of features that can significantly boost the popularity and reputation of your clinic online.
Wix is properly secured, and because it complies with Health Insurance Portability and Accountability Act (HIPAA) regulations, it offers the highest level of data security. HIPAA establishes the requirements for dependable protection of patient data and mandates that any medical website operating online maintain this degree of security.
For private medical practices or general practitioners wishing to establish a reliable online presence, this solution is a safe option.
As per official reports, over 200 million users will be using Wix globally in 2021, with 5.5 million of those users having paid subscriptions.
Characteristics
Themes and templates
Medical clinics, private medical practices, experts, and more can all benefit from Wix's extensive library of free templates that are also quite customizable. Add your company's contact information, address, branding, and any other pertinent details.
Capabilities of forums
Utilize a simple forum to increase patient contact. To maximize the effectiveness of your medical website, include numerous subjects, branches, and sections that are linked to the healthcare industry and your practice.
2.    uKit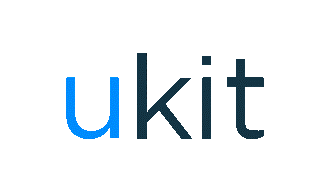 uKit is a worthwhile and easy-to-use option for private practitioners and small clinics. Less tech-savvy people can create a strong web presence, thanks to its no-coding tools. You will be able to create a modern, useful medical website despite the fact that the solution simplifies web design for users.
uKit is a versatile website builder that was created for a variety of businesses, including the medical sector. To get access to the builder's complete set of tools, you must purchase the PRO edition. Or else you will be having limited options and which will make it harder to customize your website. According to Builtwith statistics, there are 31,548 sites overall, 25,948 of which are live and use uKit.
Characteristics
Extensive variety of widgets
A wide variety of widgets are available on uKit. Select the add-ons and extensions that will improve the functionality of your websites, such as the Social Networking Buttons, Service Calculator, and User Comments.
Live chat
Use the live chat feature to stay in touch with patients and quickly address any of their questions. This is not only a helpful tool for guests, but it will also save up your secretary's time by reducing the number of calls that need to be answered.
Callback feature
On your website, permit customers to request callbacks. Instead of playing an awkward game of phone tag, you can respond to them in this manner when it is suitable.
3.    VEVS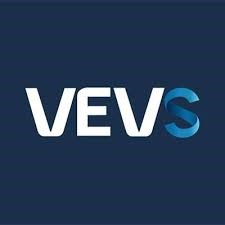 With the help of VEVS, a well-known platform for creating medical websites, healthcare providers may establish a presence online without having to spend a lot of time customizing complicated code. A subscription package will give you access to a variety of necessary services, including integrated appointment scheduling software.
With VEVS, businesses can construct a free website with up to 30 reservations per month if they are seeking a cheap alternative. You will not have access to detailed features, though, which might be required for a seamless operation. For small practices like therapists, dentists, veterinarians, and other independent practitioners, this is a fantastic choice.
Characteristics
Profiles of patients
You can keep up with the most recent information about your patients by maintaining detailed profiles. Important facts like contact information, appointment history, and other pertinent remarks can be added.
24/7 online appointment
Patients can arrange consultations from the comfort of their homes with the use of customized registration forms and email confirmations. Also, there will be no booking fees with VEVS.
Listings of health services
Create profiles with thorough descriptions of each of your services. You can quickly add a precise summary, pictures, availability, price, and more.
4.    Ucraft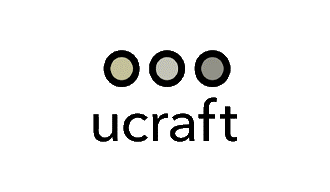 With a feature-rich set of tools for creating and maintaining websites for physicians and other medical practices, Ucraft is a DIY website builder. You may maximize its integrated performance by utilizing a variety of its available features, tools, and settings.
It's simple to showcase your business in the best possible way with the help of our medical website builder's drag-and-drop feature. The best part is that uKit provides new customers with an absolutely free subscription so they can test out its features with a constrained set of pages and tools. To access its full customizability, though, you will eventually need to switch to one of its cost-effective subscription plans.
Characteristics
Creating landing pages
Utilize the free landing page generator from Ucraft to reach more potential customers. The tools you will have access to will enable you to increase the conversion of leads into clients, whether you are advertising your medical services or requesting users to fill out a form.
Linguistic diversity
The ability to create multilingual websites using Ucraft is one of its most distinctive features. In order for patients and doctors who do not speak English as their first language to readily contact you, make sure to offer your content in other languages.
5.    SITE123
Anyone wishing to create a medical website may consider SITE123 as another excellent choice. You may increase your online visibility by using the social media and SEO features available with this medical website developer. It's an excellent alternative for novices because neither coding nor design expertise is required.
To assist businesses in getting started, SITE123 uses a three-step process. To start generating revenue online in as little as an hour, all you have to do is choose your website type, add your own content, and launch your site.
According to Builtwith statistics, there are 143 websites in India and another 49,699 websites that are currently using SITE123, in addition to 13,706 websites that have previously made use of it.
Characteristics
Create a custom logo
You may proudly and easily post your logo to your medical website. Adjust its size and position so that it is prominent on your website. SITE123 provides thousands of free editable icons for usage, even if you don't already have a logo.
Social media integration
Using SITE123's social media features will help you reach a wider audience and establish connections with more people on social media. Adding links to your social media accounts is simple and clear.
6.    Shopify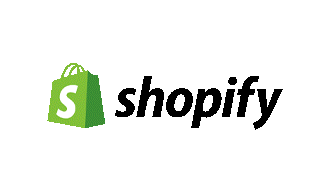 The best medical eCommerce software available today is Shopify, which provides a variety of tools and features that help with project development, management, promotion, and marketing. Additionally, the system is renowned for its increased security and ease.
Characteristics
Robust Synchronization Options.
With Shopify, connecting to popular multiple suppliers and marketplaces is quick and easy. Your medical website will operate better as a result, thus improving consumer engagement and satisfaction rates.
Augmented Reality (AR)
Shopify is particularly well-known for its Augmented Reality function, which enables the presentation of the necessary website-related goods and services in 3D mode. In addition to increasing your website's/reputation business's and visitor volume, this also helps with customer acquisition and retention rates.
7.    Squarespace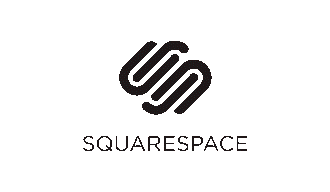 No matter the level of accessible coding knowledge or web design competence you have, Squarespace is a medical website developer that works brilliantly for all user groups. The system offers a wide range of design possibilities in addition to premium commercial solutions. This enables you to maximize the potential of your medical project.
Characteristics
Designs for Health & Beauty.
You can choose a medical theme from the website builder's "Health & Beauty" category even if there is not a dedicated collection of medical themes available. Each and every design is adaptable, unlocked, and free. In order to get a personalized medical website design, you can also choose a blank template here and customize it from the start.
Platform for blogging
A robust blogging platform that is incorporated into the system enables you to connect a blog to your project and update it as needed. A blog will improve the functionality of your medical website and improve user interaction.
8.    Bluehost
Bluehost offers the best hosting for medical websites, allowing you to preserve your work and secure a domain name that can improve your company's online reputation. As a top hosting provider that the WordPress CMS recommends, the business has differentiated itself. Numerous users that prioritise dependability, professionalism, and cost have embraced the platform and given it their support.
According to Builtwith statistics, there are 6,847 websites in India and 2,179,645 more historical BlueHost users.
Characteristics
Quick and Simple WordPress Installation
When choosing Bluehost as your hosting provider to build a WordPress-based medical website, the platform enables one-click installation of the CMS. Even a novice can complete that quickly and simply.
Flexibility
A flexible platform enables different integrations with services and apps from third parties. They enhance the functionality of your website and broaden the system's selection of design modification possibilities.
9.    IM Creator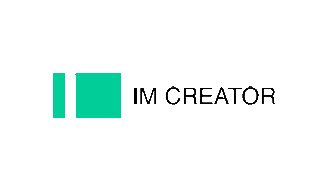 With its ease-of-use and simplicity without sacrificing high-end integrated performance, IM Creator is a free website builder for the healthcare industry that stands out from the competition. The platform has a drag-and-drop editor that enables anyone to develop a custom medical website from scratch.
Characteristics
Templates for Health & Wellness
Each template in the Health & Wellness category of IM Creator can be used to create a medical website. All of the designs are responsive and unrestricted. Choosing a blank theme will allow you to create a feature-rich project with a unique design if no themes are available that meet your present requirements.
External Integrations
You can select and incorporate third-party widgets based on the capabilities your medical website requires. It can highlight Google's event calendar list, the PDF viewer, Facebook comments, and many more. The performance of your project can be improved by choosing this.
Conclusion
A significant step in the development of your business is the launch of a website. Using a website builder makes the process not only easier and more economical, but also efficient and interesting. These platforms make it possible to shorten the time required to develop a medical website.
Go with any of the website builders described above, or alternatively hire a dedicated developer to develop it for you, but as the traffic increases, it becomes difficult to manage a website, also the website made on these platforms are not customizable, in order to give users some personal experience one should get the task done by experts, there are various programmers available, and one can get developers on rent easily by spending some additional amount that helps you give a better outcome on your website, renting them is also pocket friendly giving you the same level of satisfaction in your work, they can also guide you on the technical aspect and help you to make your website SEO friendly giving you a chance of ranking higher on google.
About Author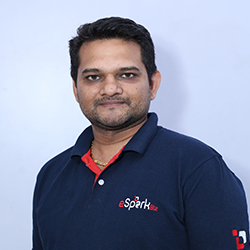 Harikrishna Kundariya, a marketer, developer, IoT, ChatBot & Blockchain savvy, designer, co-founder, Director of eSparkBiz Technologies @Software Development Company. His 10+ experience enables him to provide digital solutions to new start-ups based on IoT and ChatBot.
---
Read Also