In the era of digitalization, social media marketing is one of the best platforms for branding and promotional projects. If one needs to understand social media, one should understand the following. Social media marketing is one of many types of digital marketing that leads you to achieve your goal of marketing and branding through popular social media platforms.
Although it seems like a social platform is just about creating accounts and posting stuff, it's not. Social media marketing involves proper strategy with mapped-out goals that include strategies like:
– Maintaining and optimizing social media profiles.
– Posting videos, and pictures, uploading stories, streaming live.
– Replying or responding to comments, checking the number of shared posts and likes.
There could be an N-number of things that you do under social media marketing to increase engagement with your audience or followers.
All this hassle is technical to increase brands insights and engagement. All types of marketing over social media is not for free as it includes paid social media advertisement also.
Perks Of Using Social Media Marketing
The social media platform is one of the largest platforms where you will find a maximum number of potential audiences. It is also one of the most effective channels, which is cost-free and lets everyone have their excess.
Let's see the benefits of social media platforms to understand how it further helps during social media marketing strategies and campaigns.
– Socialize your business: You can prove your business's existence more legitly through social media. This helps you to be more active with your audience, which enhances brand and customer trust.     
– Increases traffic: Social media is by far considered the best channel when it comes to increasing traffic on your website. It works through links you add to your profile, blog posts, on your stories, etc. places on social media. This helps when it comes to converting visitors into customers.
– Lead generation: Social media platforms can also help you with lead generation and conversions. With the help of social media platforms, you can generate leads from Instagram shops or Facebook shops, through DMs, etc. you can also add a call-to-action optional button on your profile.
– Helps to increase brand awareness: Social media is one of the biggest interacting platforms. You will never find this market empty if you have a brand and targeted audience; you will get recognized surely.
All you need is some brand awareness which you can get by improving your social campaigns. 
– Increases customer-buyer relationship: Social media opens direct and indirect modes of communication. This helps with audience interaction, which also becomes a mode of getting feedback from customers.
What Social Media Strategies Businesses Should Follow
In the following section, you read about the definition of social media, followed by its benefits. So readers reading this article might have understood the significance of social media when it comes to marketing.
But remember that handling social media marketing or pages is not easy. You need to have solid strategies and plans when it comes to social media marketing.
So under this section of this article, there are some strategies we are listing for growing businesses; hence read the further sections carefully.
Decide Your Audience: 
When you create a brand rather than representing your product, it also shows a specific category of audience you are pitching for.
There are times companies/brands waste their maximum time on general promotion, which is not bad. But if you have a targeted or potential audience, then pay more attention to them. It includes:
– Knowing on which social platforms you can find such a potential audience.
– Which type of content do they prefer the most?
– Are they also following any of your competitors? If yes, then you need to study their marketing pattern too.
Doing these will help you generate your interaction with the potential or targeted audience. This is a major social media marketing strategy; you should know where to find the right customers and what engages them.
---
Read Also
---
Start Using Chatbots:
Chats are the best tool for communication when it comes to resolving customers' problems. It doesn't require any human interaction or interruption.
You will find types of tools used in multiple websites and applications; chatbot applications are also going on in healthcare marketing consultants. The perk of using chatbots are:
It doesn't demand any coding proficiency.
– Will answer customers' questions.
– This is quite enough for customer interaction; it can also connect to live support if required.
Create An Efficient Content Marketing Strategy:
When it comes to content writing, the best quality content is the only key to winning this project. Content is part of every type of marketing; it also plays a major role in social media marketing too. Brands generally require relevant content which can match their brand's pictures, tag lines or desires.
High-quality SEO content and unique and quality content will help you get your customer's attention more quickly.
Aside from its ability to attract an organic audience, content marketing strategy should be implemented without any thought for free. Create a relevant hashtag strategy along with your optimized and thorough content.
Create A Personalised Experience For Your Customers:
Chatbots are one of the simplest and most excellent methods for everyday tasks. When chatbots are used in a strategic way, it also allows you to create more personalized experiences, which will help you with your customer interaction.
For this, you should not be linking your advertisements to your landing pages. Rather start making ads that will redirect your customers/audiences to your message window through which they can continue their interaction.
This way, you will be breaking old methods, which were all about selling products and not getting any knowledge about them. Also, you will be able to develop good customer relations with them, which will develop a loyal fan base regarding your brand.
Create Profiles On The Relevant Channels:
People have multiple social media profiles on different social platforms, meaning you need to reach your audience through all the available social media channels.
No, this shouldn't be your strategy. You can not waste an amount of time and resources chasing a certain group of people. Instead, you should be looking at which group of people choose your brand more and what their preferences are.
And then, accordingly, you need to do the research where you will find such a group of people or on which social media they are more active.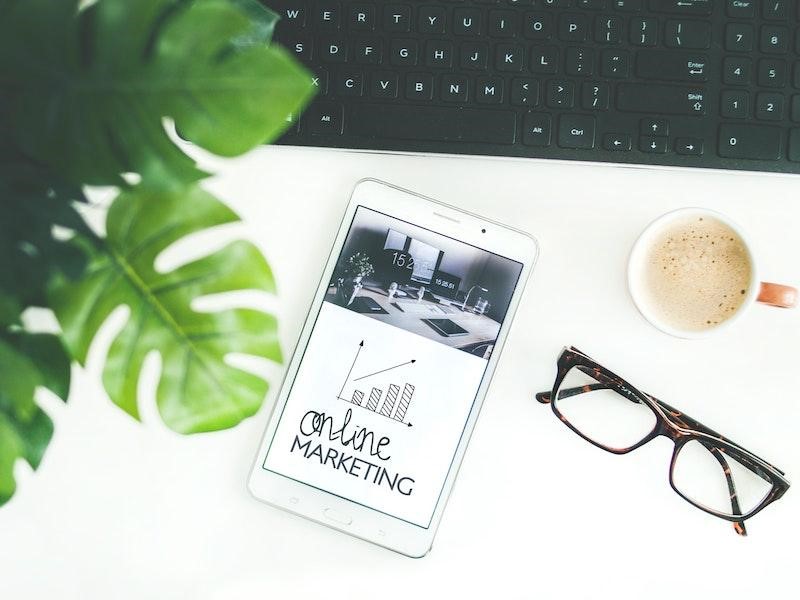 Establish A Social Media Budget:
We have learnt enough about why social media is an important form of marketing. When it comes to paid promotion or spending on marketing, you always need to pay attention to budgets which could be a crucial part of your success.
You should pay for a specialized strategy that suits your campaign and will be more cost-effective. This way, you will reach your target audience more efficiently.
Tell A Story By Going Live:
When you are on social media, you should express your brand's story through all the modes you have. One of the major parts these days you will see brands showing their inside brand story, like their production process, manufacturing, etc. You will find options like live streaming features on applications like Facebook and Instagram, which have lots of potential for customer interaction. Therefore live streaming shows:
– Your motive behind your brand shows your brand is more than just a money-making theme for you.
– Through live streaming, you can inspire and engage your customers.
– It will help you create a live continent which will help you create memorable content.
Use Brand Advocates:
Businesses seeking promotional tools can use this method. So under brand advocate, you can use your old set of customers who love brands for new brands. In order to use your workers as brand advocates, follow these:
– You should be creating social media guidelines for your brand.
– Introduce your promoters to social media platforms and their best practices.
– Provide a leader to every section; this way, every social media advocacy plan will be under observation.
– Keep track of everything happening on the insight and keep the correct data; this will give areas for improvement.
The Final Conclusion
Social media is no new, but social media marketing is; people are making their digital appearance through applications and websites.
That is why marketing has become advanced too. A maximum number of the population is active on social media, which is one of the major reasons why social media marketing is so popular.
You can now reach your target audience and make them see and listen to your brand. Social media is not easy, and it requires a lot of strategies.
Hope after reading the above article; you might get some information regarding social media marketing and how it works. If you require further knowledge about the subject, you should do more research on the topic.