In the healthcare industry, managing critical data and processes can be challenging. As a result, healthcare organizations need a reliable system that can streamline their operations and improve efficiency, from financial management to patient records. That's where NetSuite ERP comes in. This cloud-based enterprise resource planning (ERP) software offers numerous benefits for healthcare organizations, including the following:
Improved Financial Management:
NetSuite ERP provides robust financial management capabilities that allow healthcare organizations to streamline their financial operations. The software offers real-time financial reporting, budgeting, and forecasting, enabling healthcare providers to make informed financial decisions. In addition, with NetSuite ERP, healthcare organizations can automate accounting processes, such as accounts payable and accounts receivable, and eliminate manual data entry, reducing the risk of errors.
Enhanced Supply Chain Management:
The success of healthcare organizations is dependent on effective supply chain management. NetSuite ERP delivers complete supply chain insight, from procurement to inventory management through order fulfillment. The program allows healthcare organizations to track inventory levels in real-time, produce purchase orders automatically, and optimize supply chain procedures, increasing efficiency and lowering costs.
Improved Patient Care:
NetSuite ERP helps healthcare organizations to improve patient care by providing a centralized platform for patient data management. The software allows healthcare providers to securely capture and store patient data, making it easily accessible to authorized personnel. With NetSuite ERP, healthcare providers can track patient appointments, manage treatment plans, and monitor patient progress, enabling them to provide personalized care to each patient.
Increased Productivity:
NetSuite ERP automates corporate operations by eliminating the need for manual data input and other time-consuming procedures. As a result, it frees healthcare practitioners to focus on providing patients with high-quality treatment. The program also includes automation features like automatic invoicing and payment processing, which reduces the need for manual involvement while enhancing productivity.
Greater Data Security:
In the medical sector, data security is crucial, and NetSuite ERP delivers comprehensive security capabilities to safeguard sensitive patient data. Furthermore, the program provides role-based access management, allowing healthcare practitioners to restrict patient data access based on employment duties and responsibilities. Encryption and data backup features are also included in NetSuite ERP, ensuring that patient data is safe and recoverable in the case of a security breach or system failure.
Scalability
NetSuite ERP is a scalable system that can scale to meet the needs of healthcare organizations. The program is intended to meet the evolving demands of healthcare professionals ranging from small clinics to major hospitals. Furthermore, NetSuite ERP provides a variety of deployment choices, including on-premise and cloud-based solutions, allowing healthcare organizations to select the deployment model that best meets their needs.
Cost-Effective Solution
NetSuite ERP is a low-cost option for healthcare organizations that seek to simplify their operations. The program removes the need for various systems and manual procedures, lowering IT infrastructure and labor costs. Healthcare providers may use NetSuite ERP to automate operations and optimize procedures, minimizing the need for extra workers and enhancing productivity.
Finally, NetSuite ERP provides several advantages for healthcare organizations, ranging from improved financial administration to improved patient care to increased data security. The program allows healthcare professionals to streamline their operations, cut expenses, and increase productivity, helping them stay focused on what is essential: providing excellent patient care. NetSuite ERP is an option to explore if you are a healthcare provider looking for an advanced ERP system.
How to make explore the benefits with the help of an ERP Consultant:
Working with an ERP expert might be an excellent way to get started if you're a healthcare organization interested in learning more about the benefits of NetSuite ERP. An ERP consultant can assist you in understanding how NetSuite ERP may benefit your organization and how to deploy it correctly. Here are a few measures you may take to maximize the skills of your ERP consultant:
1- Define your goals and requirements: It is critical to outline your goals and criteria before hiring an ERP consultant. What particular business processes do you want NetSuite ERP to improve? What are your problems and obstacles? By knowing business goals and requirements, an ERP consultant may assist you in determining the optimal method to deploy NetSuite ERP.
2- Research potential ERP consultants: Because there are many ERP consultants accessible, it is critical to conduct research and discover possible consultants who specialise in the healthcare business. Seek consultants with experience in healthcare ERP implementation, a track record of successful projects, and experience working with healthcare organisations comparable to yours.
3- Book a consultation: Schedule a consultation to discuss your goals and requirements once you've found suitable ERP consultants. A consultant may offer an overview of how NetSuite ERP will benefit your organization and assist you in developing a plan for installing the software during the consultation.
4- Develop an implementation plan: After the consultation, the ERP consultant will work with you to develop an implementation plan that outlines the scope of the project, the timeline, and the resources required. The implementation plan should be tailored to your specific requirements and goals and flexible enough to accommodate changes as the project progresses.
5- Execute the implementation plan: Once the implementation plan is finalized, the ERP consultant will work with your team to execute the plan. It includes configuring NetSuite ERP to meet your specific requirements, migrating data from existing systems, and training your staff on how to use the software effectively.
6- Monitor and refine: After implementing NetSuite ERP, monitoring its performance and refining processes as needed is essential. An ERP consultant can help you identify areas for improvement and make recommendations for optimizing the software to meet your changing needs.
Working with an ERP consultant may help you get the most out of NetSuite ERP and ensuring that the software is properly configured. Furthermore, with the assistance of an ERP consultant, you may investigate the benefits of NetSuite ERP and optimise the operations of your healthcare organisation.
Author Name:
Rutuja Katkar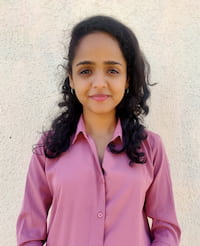 Author Bio:
Rutuja Katkar is a highly motivated marketing professional with a passion for exploring different aspects of the field. She has a strong interest in reading and researching new strategies to keep up with the ever-evolving marketing landscape. She's constantly on the lookout for creative and innovative solutions that exceed expectations.
---
Read Also