A consortium of private equity firms has reached an agreement to buy the largest medical supplies company in America "Medline Industries Inc" in one of the largest acquisitions ever.
The group, which includes the Blackstone Group, the Carlyle Group and Hellman & Friedman, acquires a majority stake in Medline.
The alliance said in a statement published Saturday that Singapore's GIC will also invest as part of the partnership.
The deal is valued at more than $30 billion, according to people familiar with the matter.
One of them – who asked not to be identified due to confidentiality of the information – stated that the deal is worth $34 billion, including debt, and will include $17 billion in the form of a so-called equity check.
Medline, located in Northfield, Illinois, is the largest US private manufacturer and distributor of medical supplies, such as medical gloves, medical gowns, and examination tables for hospitals and physicians' offices. The company is also run by the billionaire wealthy Mills family, with Charlie Mills as CEO, his cousin Andy Mills as president, and Jim Abrams, Charlie's brother-in-law. Operations Executive Director.
The Mills family will remain the single largest shareholder, according to the statement, which clarified that there will be no changes to Medline's senior management team.
Commenting on the matter, Medline's CEO said the investment "will enable us to accelerate this strategy while maintaining the family-led culture, which is at the core of our success."
The team beat out the Canadian giant Brookfield Asset Management, which submitted the bid alone, according to informed sources.
At least eight acquisitions have worked over the past month to prepare bids for the company, some drawn to the prospect of getting the first opportunity to cut costs and maximize profits at the massive Medline firm that no other acquirer has ever acquired.
Blackstone, Carlyle, and H&F were drawn to Medline because of the opportunity to work with the company to help it accelerate its international expansion, make new investments in infrastructure, strengthen its supply chain, and expand its product offerings.
By June 1, the pool of companies that submitted bids had been reduced to three parties: Blackstone Consortium, Brookfield Bid alone, and a separate consortium comprising Bain Capital, Advent International, and CVC Capital Partners. ".
The Bain Alliance decided not to submit the final bid after the deadline was suddenly brought forward by several weeks, according to some people.
Blackstone and H&F have collaborated to buy large assets in the past, including an effort to make Germany's Scout24 a private company.
Moreover, a company representative said earlier that Medline had sales of $17.5 billion in 2020.
Both Goldman Sachs Group and BDT & Co advised Medline on the deal, according to one person, while Bank of America and JPMorgan Chase & Co. Barclays plc, Morgan Stanley, and Centerview Partners advise private equity firms.
About Medline Industries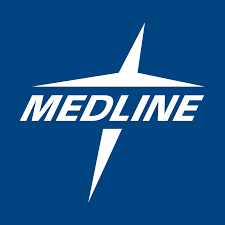 Medline is a healthcare company: a manufacturer, distributor, and solutions provider focused on improving the overall operating performance of healthcare.
Medline works with both the country's largest healthcare systems and independent facilities across the continuum of care to provide the clinical and supply chain resources required for long-term financial viability in delivering high-quality care.
With the size of one of the country's largest companies and the agility of a family-owned business, Medline is able to invest in its customers for the long term and rapidly respond with customized solutions. Headquartered in Northfield, Ill.
Medline has 28,000+ employees worldwide and does business in more than 110+ countries. Learn more about Medline
Medline History
Charlie and Andy took over in 1997 from their parents Jim and John Mills; The two brothers founded the company in 1966, taking inspiration from their grandfather who helped sew surgeons' clothes at a Chicago hospital before World War I.
About Blackstone Group
Blackstone is one of the world's leading investment firms. We seek to create positive economic impact and long-term value for our investors, the companies we invest in, and the communities in which we work.
We do this by using extraordinary people and flexible capital to help companies solve problems.
Our $649 billion in assets under management include investment vehicles focused on private equity, real estate, public debt, and equity, life sciences, growth equity, opportunistic, non-investment grade credit, real assets, and secondary funds, all on a global basis.
About Carlyle
Carlyle (NASDAQ: CG) is a global investment firm with deep industry expertise that deploys private capital across three business segments: Global Private Equity, Global Credit and Investment Solutions.
With $260 billion of assets under management as of March 31, 2021, Carlyle's purpose is to invest wisely and create value on behalf of its investors, portfolio companies and the communities in which we live and invest.
Carlyle employs more than 1,800 people in 29 offices across five continents.
About Hellman & Friedman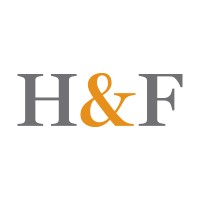 Hellman & Friedman is a preeminent global private equity firm with a distinctive investment approach focused on large-scale equity investments in high-quality, growth businesses.
H&F seeks to partner with world-class management teams where its deep sector expertise, long-term orientation, and collaborative partnership approach enable companies to flourish.
H&F targets outstanding businesses in select sectors including healthcare, software & technology, financial services, consumer & retail, and other business services.
The firm is currently investing its tenth fund, with over $23 billion of committed capital, and has over $70 billion in assets under management as of March 31, 2021.