Gulf Capital acquired a majority stake in two US healthcare technology companies for $ 60 million, as the Abu Dhabi-based acquisition company doubles its investment in the specialist healthcare sector.
For his part, Gulf Capital CEO Karim Al-Solh said that the two companies – Eclat Health and Hansei Solutions, American Health Technology – are working to help hospitals with their bills, work with insurance companies, improve collection and reduce rejections.
The two new acquisitions raise the allocation percentage in the Gulf Capital fund to 78% of the fund's $ 750 million funds, leaving about $ 165 million for spending. Al-Solh said that "Gulf Capital" may consider promoting a new fund next year, according to Bloomberg.
Besides healthcare, Gulf Capital focuses on sectors such as technology, payments, business services, and sustainability. And last year, it bought 3 regional fertility clinics in a deal worth $ 100 million.
Al-Solh said his company is being drawn into the healthcare industry in part because of population growth in the GCC, as governments spend more on providing healthcare services to their citizens.
Al-Solh added, "We are very excited about healthcare, health technology, and the intersection between technology and healthcare. We hope to conclude more of these deals because in the long term these sectors are the winners."
About Gulf Capital

Gulf Capital is Established in 2006, Gulf Capital has become one of the region's largest and most active alternative asset management firms with a track record of industry-leading returns and performance.
The Firm has as of June 2020, approx. US$2.5 billion in assets under management, invested in market-leading companies in fast-growing sectors and in large real estate projects.
Gulf Capital has its headquarters offices in Abu Dhabi as well as subsidiary offices in Dubai (DFSA regulated) and Riyadh.
The Firm is actively investing across the Middle East and Africa. Gulf Capital is backed by over 250 leading shareholders including some of the largest regional sovereign wealth funds, pension funds, insurance companies, banks, and prominent businessmen from across the GCC.
About Eclat Health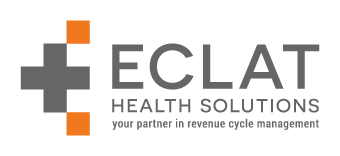 ECLAT Health is a Virginia-based REVENUE CYCLE MANAGEMENT operator which was founded in 2008 and enjoys superior US onshoring and India offshoring capabilities.
Its primary goal is to assist its blue-chip US client base in the delivery of quality patient care and maintain optimal reimbursement through accurate and complete coding and billing solutions, delivering the coveted combination of 95+% accuracy and speed.
ECLAT offers a comprehensive range of REVENUE CYCLE MANAGEMENT services including coding and auditing, denial services, clinical documentation improvement, and billing services.
About Hansei Solutions

Hansei solutions is a Los Angeles-based REVENUE CYCLE MANAGEMENT firm that launched in 2016 specializing in non-hospital facility-based engagements with an emphasis on behavioral and mental health.
Hansei offers a comprehensive range of REVENUE CYCLE MANAGEMENT services including benefits verifications, clinical utilization review, billing, account receivables management, and financial reporting as well as data analysis, to help identify trends and opportunities for improvement.
What Stakeholders Said?
Karthik Polsani, CEO of Eclat Health, said, "We are thrilled to partner with Gulf Capital and expand Eclat's quality REVENUE CYCLE MANAGEMENT offerings and best practices into the Middle East and other fast-growing markets. Gulf Capital's deep understanding of the industry and a strong network of relationships coupled with our collaboration with Hansei and Accumed will help enhance the value we deliver and create to our healthcare clients."
Erin Burke, CEO of Hansei Solutions, added, "We are excited to join the Gulf Capital family and, based on our engagement with their senior team over the past several months, we are confident that Gulf Capital's support will enable Hansei to execute on its strategy and next phase of growth.
We also look forward to working together with the highly qualified staff of both Eclat and Accumed to streamline a smooth process of integration and expansion.
Together, we can build a truly global REVENUE CYCLE MANAGEMENT platform that distinguishes itself by the use of technology and the provision of the highest quality services."