Press Release – RIYADH: Clinicy, the Saudi company specializing in technology solutions in the healthcare sector, announced today that it has closed a seven-figure pre-Series A investment round led by Mad'a Investments, the Riyadh-based private equity, and venture capital firm.
This funding comes after the results of the successful integration and implementation of Clinicy's platform with clinics in managing reservations and appointments and improving the customer experience, with the aim of increasing operational efficiency, improving service quality, and facilitating access to medical facilities services to create an added value for the healthcare sector throughout the Kingdom.
While the investment value has not been disclosed, it is one of the largest investments in pre-Series A in healthcare technology in the Kingdom this year.
Commenting on this step, the co-founder and CEO of Clinicy, Talal Walid Al-Hussein: "Through this strategic partnership, we look forward to supporting more medical facilities and patients using the Clinicy platform with quality services and innovative solutions, as part of our strategy to further support the healthcare sector."
He added: "We are proud of Mad'a belief and confidence to invest in the Clinicy model, and through this strategic partnership, we aspire to continue to create impact and continue the journey of expansion and development by employing this investment to reach a larger segment of customers in the healthcare sector and focus on providing quality and innovative solutions and services that create a comparative advantage for subscribers." "
On the other hand, Abdullah Abdulaziz Al-Othaim, CEO of Mad'a Investment Company, said: "In line with the Kingdom's vision 2030 and its objectives aimed at improving the quality and efficiency of the health sector, Clinicy has presented an innovative model to enhance and improve digital services for medical facilities.
As we all witnessed during the Coronavirus pandemic, the vital role that the healthcare sector plays, which is one of the most important sectors in our societies, so we are pleased to invest in a national startup company that provides excellence and is the first of its kind in the Kingdom.
This investment adds to our strategy in supporting innovation and commitment to supporting companies that create jobs in the healthcare sector.
Mad'a Investments, through Clinicy's latest funding round, confirms that it is moving forward with its strategic investments and commitment to supporting the healthcare sector, supporting the employment of 121 health professionals in the Kingdom of Saudi Arabia.
Clinicy began the research and development efforts over a period of 24 months, to identify the 3 most important operational challenges facing healthcare facilities, namely: Patient No-Show (Missing appointments), high administrative costs of operation, and difficulty communicating with patients.
The rate of no-show by local patients is 30%, which costs more than 2.2 billion Saudi riyals or 600 million US dollars annually.
Clinicy addresses each of these challenges through an innovative technical model that contributes to providing digital solutions to medical facilities by automating operational services, and this model has achieved success at the level of subscribers from medical facilities, including reducing no-show rates by up to 40%, and automating 61 % of communication with patients via the digital health communication platform, and a reduction of more than 30% in the daily tasks of the call center, reception staff, and coordinators in healthcare facilities.
About Clinicy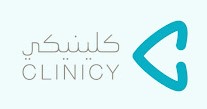 Clinicy, the Saudi company that specialized in technical solutions for the healthcare sector, was established in 2017 to provide an integrated model designed for the healthcare sector, providing a variety of innovative solutions that enable medical facilities to increase operational efficiency, improve service quality, and facilitate access to services through Clinicy's cloud system.
In August 2021, Clinicy announced that it had closed a seven-figure pre-Series A funding round with Mada'a Investments.
About Mada'a Investment

Mad'a Investment Company, which specializes in private equity and venture capital investment, headquartered in the capital, Riyadh, is a private investment company in the Middle East that works hand in hand with its partners through the boards of directors it represents or by following up in daily business, to help its partners reach their maximum potential.
The real growth is through the use of the network of relationships lit for investment gained from the experience of its team in the field of investment and business.