A number of newspaper websites have published a new update regarding the new investment of Cleopatra Hospitals Group (CHG) in Egypt and its trial to acquire Alameda hospitals in Egypt has been stopped, after an official disclosure to the Egyptian Stock Exchange on last Monday 10th of May, 2021.
This deal has started at the end of 2020 in December, and CHG was about to fully acquire Alameda hospitals at the value of $ 500 million as an estimate, this deal would have made CHG is the dominant healthcare provider in Cairo & Giza, but this deal has met a big objection from the Egyptian Competition Authority and it didn't agree on this acquisition to happen, it didn't allow this deal to happen with a fear from a monopoly healthcare market in Egypt which would affect the Egyptian healthcare market and its pricing especially in Cairo & Giza.
CHG and Alameda didn't comment on the reasons behind the termination of the acquisition but they just announced the termination of this acquisition.

About Cleopatra Hospitals Group

The Cleopatra Hospitals Group was established in 2014 after the acquisition of Cairo Medical Center (CMC) Hospital and the majority stake in Cleopatra Hospital, prior to its acquisition in 2015 of the majority stake in Nile Badrawi Hospital, then the majority stake in Al Shorouk Hospital in 2016.
In 2019 the Cleopatra Hospitals group (CHG) acquired Al-Kateb hospital And Queen's Hospital, and launched, in the same year CHG opened 2 polyclinics centers in Sheikh Zayed and New Cairo, in 2020 CHG acquired a major stake in Bedaya hospital for reproductive health and fertility and owns 60% of its stakes.
CHG right now has 9 operating healthcare facilities in Egypt.
For more information about CHG please check the investor relation report here
1- Cleopatra Hospital in Heliopolis (Cairo)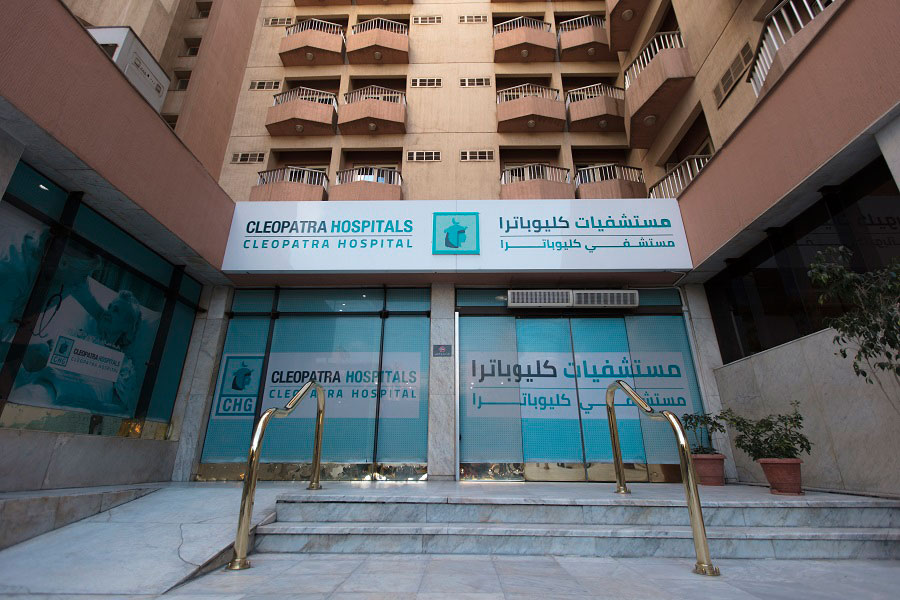 Cleopatra Hospital is one of the largest and most prominent private hospitals in Cairo. Since its establishment in 1984 in the Heliopolis neighborhood, east of Cairo, it has been keen to provide the best medical services to patients.
The hospital occupies a privileged location near Salah Salem Road and the Ring Road, and is only 15 minutes away from Cairo International Airport, which makes it easy for patients coming to it from outside Cairo or from outside the Arab Republic of Egypt.
The hospital is equipped according to the highest international standards in terms of building specifications and safety measures.
Cleopatra Hospital has gained wide fame as one of the best private hospitals in Egypt due to its high-level medical treatment and diagnostic technology, as well as medical competencies with extensive scientific and practical experience.
2- Nile Badrawy Hospital in Maadi (Cairo)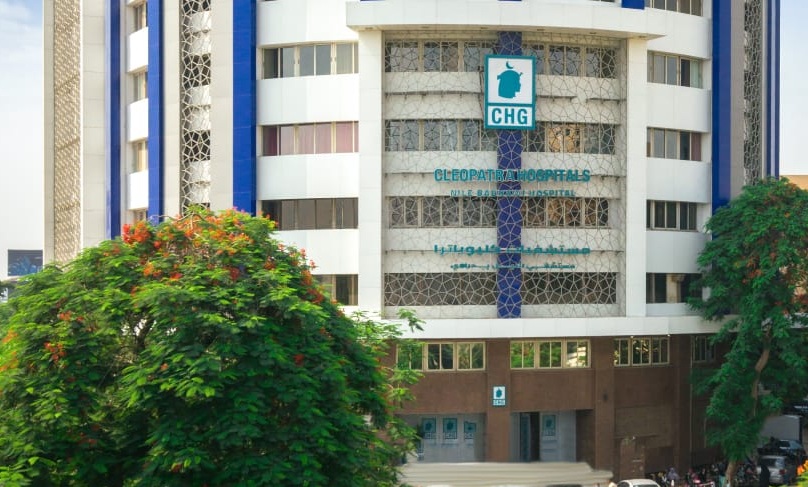 Nile Badrawi Hospital is one of the oldest private hospitals in Cairo, where it started working since May 1985, and since that day and for nearly three decades it has been a pioneer in the field of developing health services in various fields. It was one of the first leading private hospitals in different specialties, most notably the specialization of premature babies, as it established the premature babies unit in 1985, and the field of artificial insemination and microscopic injection, where it established the IVF unit in 1989, and other medical specialties that characterize the Nile Badrawi Hospital under the supervision of a group of elite University professors and consultants in various medical specialties.
The hospital is proud to have 132 consultant professors in all medical specialties supported by a group of specialist doctors in all specialties and hospital residents, as well as a nursing staff who has been trained and developed their skills in line with the latest global systems for patient comfort.
In order to establish the distinction and leadership of Nile Badrawi Hospital, the Cardiac Catheterization Department was opened in 2009 and the Open Heart Operations Department in 2010 and equipped with the latest medical devices under the supervision of a distinguished group of professors and consultants in cardiac medicine and surgery in Egypt.
3- Alshorouk Hospital in Mohandeseen (Giza)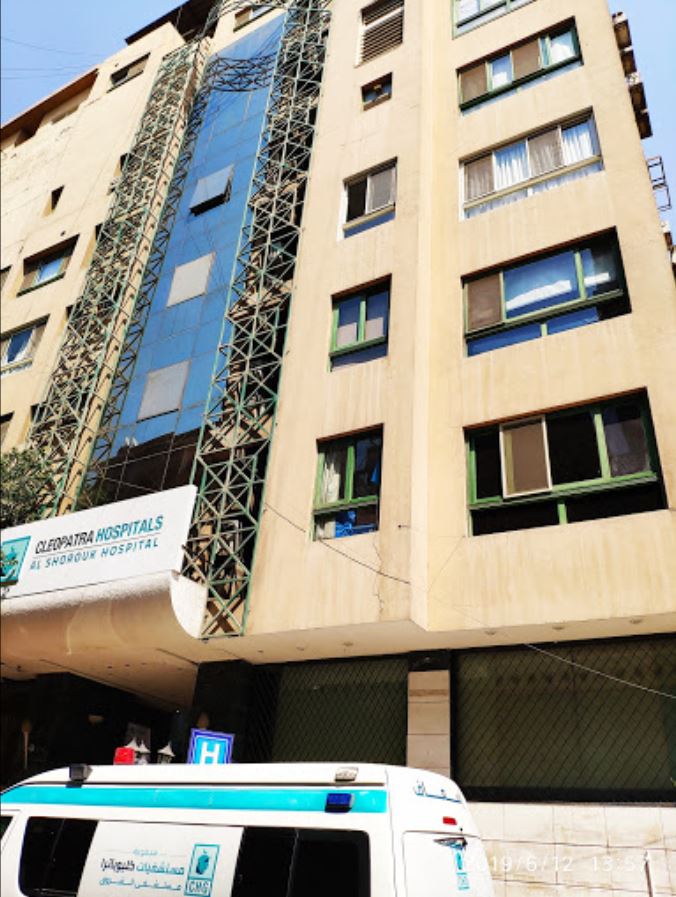 Alshorouk hospital is one the CHG hospitals located in Mohandeseen (Giza), CHG acquired this hospital in 2016 after the acquisition of Cairo specialized hospital and Cleopatra hospital.
4- Cairo Specialized Hospital (CSH) in Heliopolis (Cairo)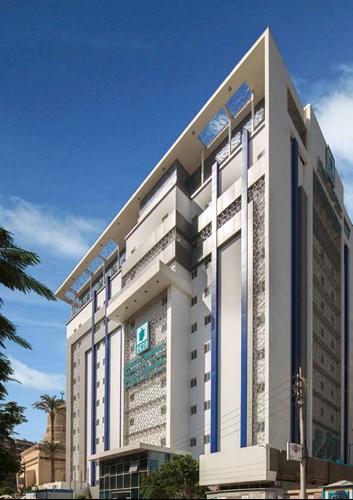 Cairo Specialized Hospital (CSH) is the Group's largest facility by number of beds and is one of Egypt's first private hospitals.
The facility is located in a prime area of the Heliopolis neighborhood in Cairo and has a more than four decade-long track record of success. The Group acquired a majority share of 53.9% in CSH and has since undertaken major infrastructure renovation projects while simultaneously significantly increasing medical CAPEX spending.
5- Queens Hospital in Heliopolis (Cairo)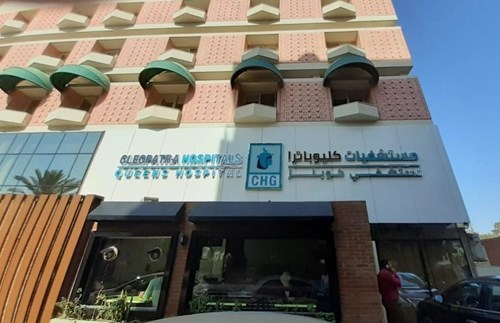 Queens Hospital was opened in 2011 and its capacity is 50 beds.
Queen's Hospital focuses on providing the best obstetrics and gynecology services in addition to a wide range of services ranging from intensive care for newborns and adults as well, and many more.
Queen's Hospital uses the latest endoscopes to reduce hospital stays and reduce complications associated with traditional surgical procedures
6- Al-Kateb Hospital in Dokki (Giza)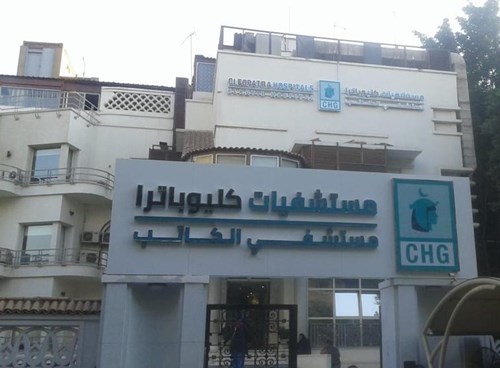 Alkateb Hospital was established in 1946 by a group of highly skilled doctors, and is a promising new addition to the Cleopatra Group of Hospitals.
The hospital offers a full range of surgical and medical services, as well as radiology, dialysis, and emergency services. With Elkateb Hospital, Cleopatra Hospitals Group added 89 beds and opened another center of excellence to its expanded list of specialties through the hospital's Urology Center.
7- Bedaya Hospital in Dokki (Giza)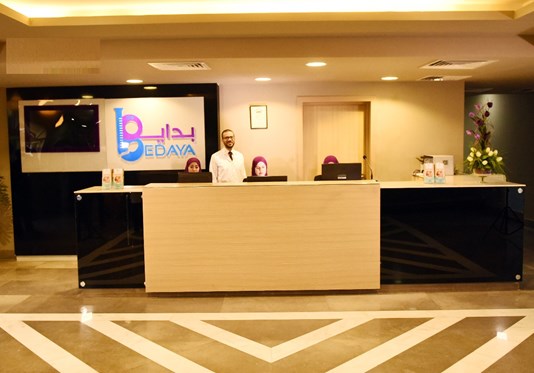 Bedaya Hospital was founded in 1998, based on the feeling of social responsibility in its administrators and the transmission of scientific developments and the medical revolution that occurred in European countries in general and in the field of fertility and IVF in particular, and in order to reach the highest rates of success in the world, the founders worked for the beginning to become the largest edifice A medical doctor specializing in treating problems of delayed pregnancy and infertility and treatment of male problems, and to provide medical services in a manner comparable to specialized medical centers in Europe and America, which is evident in the success rates of thousands of operations conducted by senior doctors in the Arab region and the Middle East within the hospital walls for more than 21 years.
Bedaya Hospital is proud to be the only medical edifice specializing in ICSI and women's health and all related to both physical and psychological health, and it is also proud to have the best laboratories for assisted fertilization and ICSI in the Middle East, which are supervised by a group of senior doctors, and besides that, the beginning is The only medical center in the treatment of delayed pregnancy and infertility that constantly works to follow the latest scientific findings, in addition to its active contribution
8- CHG polyclinics in New Cairo (Cairo)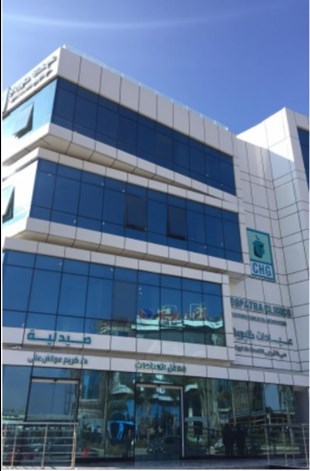 CHG polyclinics in new Cairo was opened before the end of 2019 to serve the Eastern region of Cairo and namely new Cairo, it has a total of 14 clinics that cover all specialties including Internal medicine, general surgery, cardiology, orthopedics, urology, ENT, pediatric, women health, cosmetology, dental, and radiology center.
its services also includes a laboratory, pharmacy and home care services
9- CHG polyclinics in Sheikh Zayed (Giza)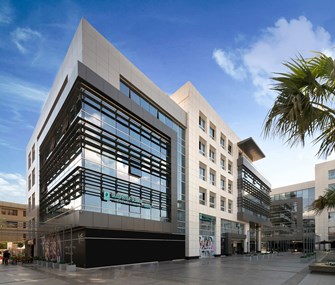 CHG polyclinics in Sheikh Zayed is the same model of polyclinics in new Cairo with 14 clinics but it serves the western region of Cairo in 6th of October governorate and namely Sheikh Zayed city.
About Alameda Healthcare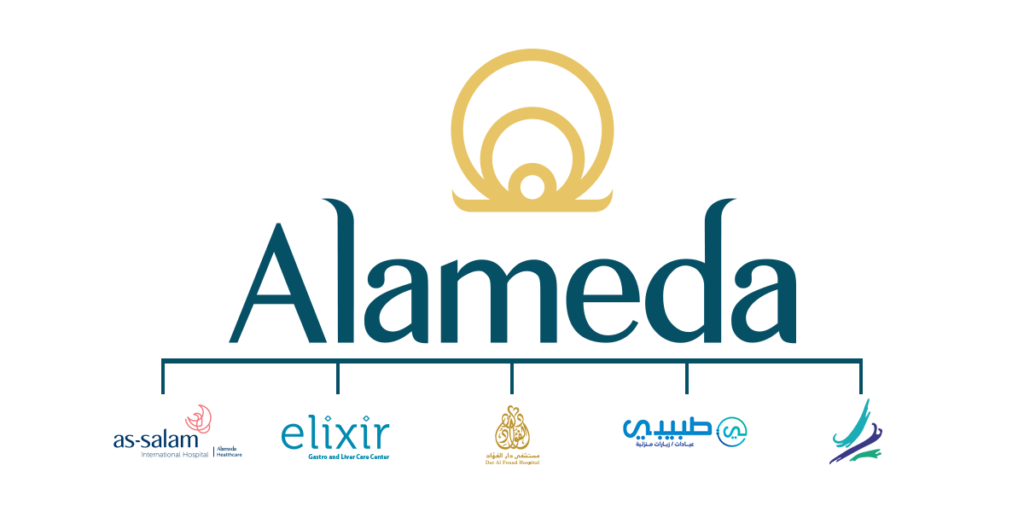 Alameda Healthcare is one of the leading healthcare groups in Egypt, it has a growing portfolio in the healthcare market in Egypt that includes hospitals, outpatient clinics, clinical laboratories, diagnostic centers, rehabilitation centers, and pharmacies.

Alameda healthcare was founded in 1999, Alameda has 4 big hospitals in Cairo & Giza , 2 of which are under construction, with the opening of the 2 new hospitals, Alameda healthcare will have a capacity of 890 beds as mentioned on its website.
1- Dar-Alfouad hospital in 6th of October (Giza)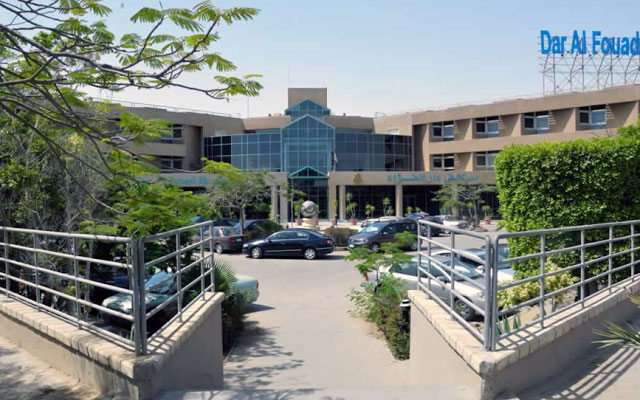 Dar Al-Fouad hospital is a tertiary healthcare facility in the 6th of October city, Giza governorate.
It is an Egyptian hospital that initially specialized in cardiology and its surgeries, then expanded in the year 2000 to add other departments, including oncology, organ transplantation and orthopedics, and the hospital has 200 beds.
2- Dar-Alfouad hospital in Nasr City (Cairo)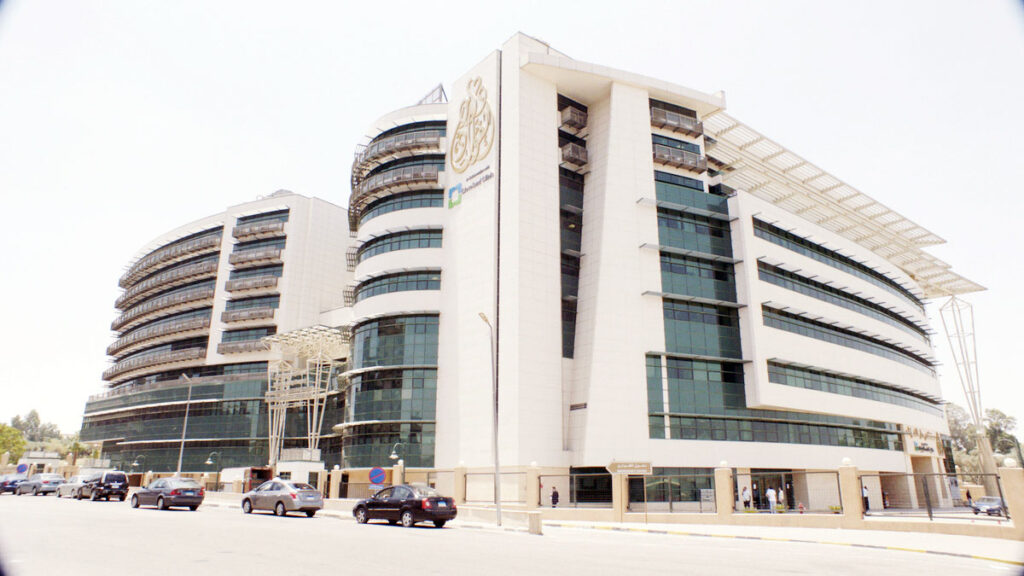 Dar Al-Fouad hospital in Nasr City, Cairo governorate in a tertiary healthcare facility with a capacity of 170 beds
Dar Al Fouad is constructing a state-of-the-art medical tower in Nasr City at an investment cost of $ 120 million. The hospital is located at the intersection of Nasr Street with Youssef Abbas Street, and the land area is 13,000 square meters and the building area is 7.000 square meters.
The hospital has 37 beds for critical care, as well as 6 operating rooms, an IVF center, a physiotherapy department, two catheter labs, a radiotherapy unit, and a laboratory for the non-invasive treatment of cardiac diseases. All specialties will be represented in the hospital, including organ transplantation. In addition, the clinic tower includes 222 medical clinics for sale.
3- As-Salam International Hospital in Maadi (Cairo)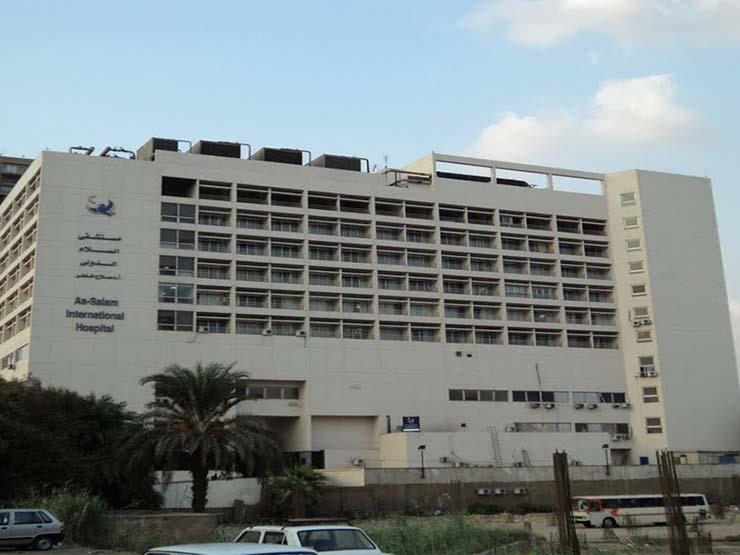 Al Salam International Hospital opened its doors in 1982 to meet the needs of patients and serve the community as a whole with a total of 360 beds on an area of ​​5222 square meters – there is a fee for opening a file for the first time for your visit to the hospital.
ِAs-Salam International Hospital is now one of the largest private-sector healthcare hospitals in Egypt, using international standards, equipped with the latest technology, and penetrated by well-trained professional staff including Egyptian doctors and expert nurses from the Middle East and North Africa region, Philippines, USA And other countries.
Since then we have been providing a consistent quality of service that has allowed us to obtain JCI accreditation twice.
As-Salam International Hospital is the third hospital in the world and the first hospital in the Middle East to be awarded the Clinical Care Certificate by the Joint Commission International for COPD and the nineteenth hospital worldwide to receive the Clinical Care Certificate by the Joint Commission International Acute Myocardial Infarction in 2019
4- As-Salam International Hospital in Katameya (New Cairo)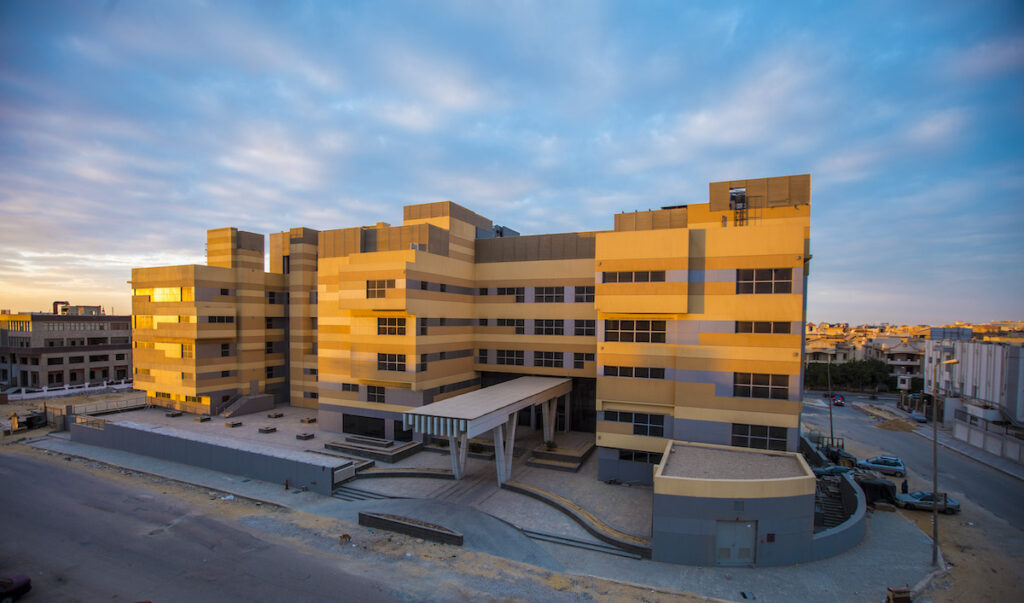 The new branch of the As-Salam International hospital will be opened in the Fifth Settlement and it will be one of the most modern private hospitals in Egypt with a capacity of 160 beds, which deals with advanced medical services and a high level in securing the comfort and well-being of patients, visitors and families during their stay in the hospital through 3 luxurious presidential suites and 30 private suites in addition to 15 critical care beds And 4 operating rooms, an emergency and accident department, 20 specialized outpatient clinics in addition to all medical, technical, administrative, and support service departments.
The hospital includes 5 specialized centers, which are maternity care center, child care center, obesity center, skincare and beauty center, day surgery center, in addition to all medical specialties.