On Wednesday, 2nd of June 2021, Integrated Diagnostics Holding (IDH), a leading healthcare diagnostic services company in the Middle East & Africa that is operating in Egypt, Jordan, Sudan & Nigeria, IDH has published a performance report for the first quarter of 2021.
IDH has reported a record-breaking revenue surge in the net profit of the first quarter of 2021 (y-o-y) change compared to 2020 by 230%.
IDH has achieved a net profit of 339 million EGP ($21.5 million) and a net profit marging of 30% in Q1,2021.
IDH recorded EGP 1.3 billion in Q1, 2021 with an increase of 126% compared to 2020, it was noticed that the surge is related to Covid-19 test offerings as it expanded 32% compared to 2020
It is important to note that excluding revenues generated by IDH's Covid-19 related
testing from the quarter's performance, consolidated revenue increased 20% year-on-year, in line with the company's historical averages and displaying a sustained recovery in the Group's non-Covid-19 business.
IDH is operating with 483 branches with an increase of 26 new branches when compared to 457 branches in 2020.
IDH managed to perform 8.1 million tests in the first quarter of 2021, with a growth 32% compared to 2020
IDH managed to serve 2.4 million people in Q1, 2021 with an increase of 50% compared to 2020.
In Egypt, revenue expanded 117% year-on-year supported by both Covid-19-related5 and conventional test offering. Top-line growth was further bolstered by IDH's house call service which continued to record growing demand throughout the quarter and contributed to around 25% of consolidated revenues in 1Q 2021.
Al-Borg Scan recorded a 122% year-on-year revenue expansion supported by a larger test offering, with the venture continuing to make growing contributions to consolidated revenue and EBITDA.
Al-Borg Scan recorded an EBITDA of EGP 1.8 million in 1Q 2021, with an associated margin of 20%. EBITDA-level profitability is expected to continue improving as the venture further ramps up operations and new branches come online.
On the latter front, Al-Borg Scan's third branch is set to commence operations before the end of June 2021
In Jordan, revenues more than tripled year-on-year supported by both Biolab's Covid-19-related test offering and a 29% year-on-year rise in conventional tests. As such, the country's share of consolidated top-line reached 17% in 1Q 2021 versus 12% this time last year.
In Nigeria, revenues continued their steady expansion, growing 44% year-on-year on the back of rising patient demand. In line with management's expectations, EBITDA losses narrowed further to EGP 0.5 million (compared to a loss of EGP 2.4 million during the same period last year), and operations remain on track to turn EBITDA positive in 2021.
In Sudan, The Group's Sudanese operations recorded a 31% year-on-year decline in revenues to EGP 6.8 million for 1Q 2021.
The country's results were significantly impacted by the Sudanese government's decision to sharply devalue the Sudanese pound with the average SDG/EGP rate in 1Q 2021 standing at 0.12 versus 0.31 this time last year.
Nonetheless, management continued to successfully raise prices in line with the hyperinflationary environment and revenue in local currency terms expanded a remarkable 74% year-on-year for the quarter.
Management Comments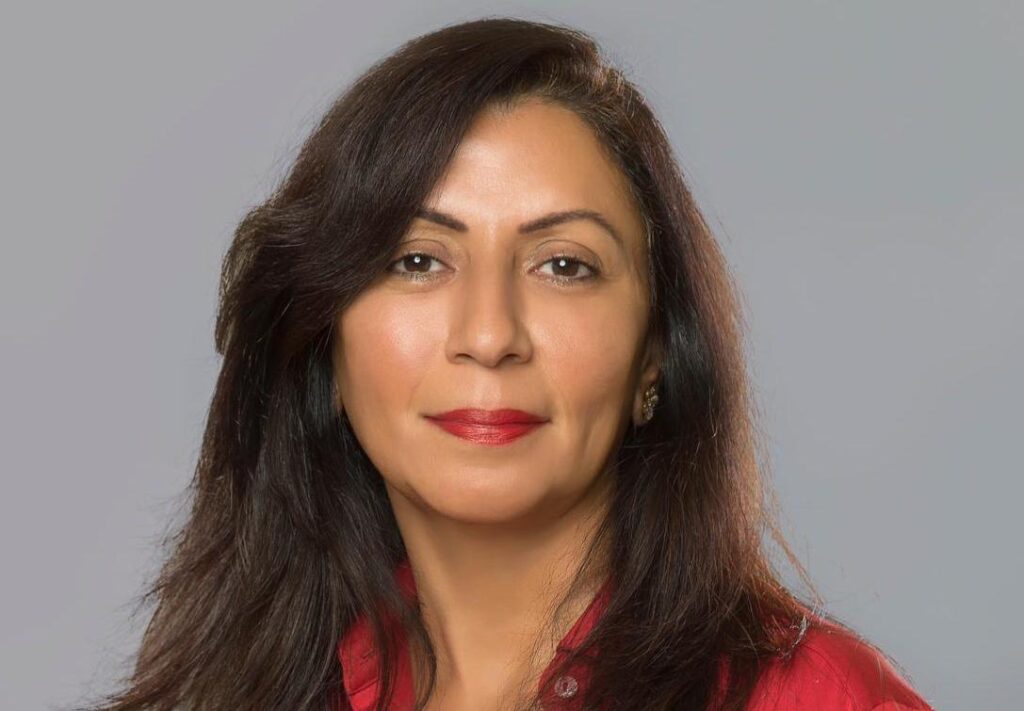 Commenting on the Group's performance for the three-month period, IDH Chief Executive Officer Dr. Hend ElSherbini said: "I am delighted to report that IDH started the new year building on the strong momentum from 4Q 2020 and leveraging an expanded service offering and delivery capabilities to drive exceptional top-line growth and improvements in profitability.
"In particular, our conventional test offering delivered a strong 20% year-on-year revenue growth, which is in line with our historical averages and signals a consistent recovery of our non-Covid-19 business".
"Combined with the significant revenue generated by our Covid-19-related5 test offering, we recorded an impressive 126% increase in consolidated revenues versus the comparable quarter of last year."
"In Egypt and Jordan, we continued to record exceptional revenue growth mainly on the back of strong demand for our Covid-19-related5 offering, along with double-digit test volume and revenue growth in our non-Covid-19 business across both geographies as restrictions related to Covid-19 were eased. Volume growth continues to be supported by our multi-pronged expansion strategy which aims to widen and diversify our medical service offering, expand our geographical reach, and strengthen our digital offering and delivery capabilities to ensure that we provide access to as many patients as possible".
"On the latter, we continued to witness strong contributions coming from our home call service, which we successfully ramped up in both countries to provide additional support to patients during the Covid19 crisis. In 1Q 2021, our house call service contributed to 25% of Egypt's revenues versus 12% last year, and to 12%
of Jordan's first-quarter revenues versus the 10% contribution made this time last year".
"Across both countries, we continue to record growing demand for the service, and in the first three months of the year we served nearly 316 thousand house call patients, more than double those served through the service in the first quarter of 2020".
"Moreover, the increased convenience offered by this service is also leading to higher tests per patient compared to the Group's average, with tests per house call patient standing at 5.2 in 1Q 2021, versus the Group's average of 3.4 for the quarter. Egypt's performance was further bolstered by our radiology venture, Al-Borg Scan, which reported a remarkable 122% year-on-year rise in revenues supported by the addition of the new PET-CT service to our roster coupled with contributions from Al-Borg Scan's second branch which was launched mid-way through the first quarter of last year".
"The new PET-CT service further strengthens our radiology diagnostic capabilities and guarantees patients access to the latest technology and diagnostic techniques available on the market. Finally, in line with our expansion strategy, we inaugurated two new branches in Egypt since the start of the year and are targeting the rollout of around 30 more in the remainder of 2021, including a third Al-Borg Scan branch which is expected to come online later this month."
"Meanwhile, in Nigeria, we reported a 44% year-on-year rise in revenues supported by a higher test and patient volumes and an optimised service mix. EBITDA losses continued to narrow in line with our expectations, and we remain on path to turn EBITDA positive in 2021. Finally, in Sudan our results were heavily impacted by the Sudanese government's decision to float the Sudanese pound in February, and the subsequent sharp devaluation versus the Egyptian pound. However, management's continued ability to raise prices in step with inflation saw us deliver a robust 74% year-on-year expansion in revenue in local currency terms."
"Looking ahead, while the Company's immediate focus remains on continuing to play a frontline role in helping governments across our footprint combat the ongoing Covid-19 pandemic, IDH's longer-term outlook remains strong as evidenced by the recovery of our conventional business witnessed in the first quarter of 2021″.
"Our priorities for the remainder of 2021 and beyond remain unchanged as we focus on driving new growth and delivering further value to our patients supported by the underlying strength of our business and the industry we operate in, and our clearly defined growth strategy".
"Our multi-pronged approach to sustainable growth continues to revolve around the expansion and diversification of our test portfolio, geographical reach, and digital offering to ensure that we provide access to high-quality diagnostic services to as many patients as possible".
"In parallel, we are also pressing forward with our expansion plans into new geographies. More specifically, we are seeking value-accretive acquisition opportunities in African, Middle Eastern, and South Asian markets where our business model is well-suited to capitalize on healthcare and consumer trends similar to those prevailing in our existing markets." Elshirbini added.
"To support our expansion ambitions, in May 2021 we secured a USD 45 million loan from the International Finance Corporation (IFC)".
"Through this new eight-year debt financing agreement, we are once again reinforcing our commitment to the healthcare sector across emerging markets, delivering on our shared strategy with the IFC and aligned ESG goals to provide communities with the tools they need to better their lives."
"In light of IDH's strong performance in the first quarter of the year and management's view of a sustained recovery going forward, we are upgrading our guidance for full-year revenue growth of over 20% with a consolidated EBITDA margin in line with 2020 levels".
"Having set strong foundations on which to build our next phase of growth by penetrating new patient segments, expanding our branch network, and enhancing our service roster and delivery capabilities, we are excited to continue growing sustainably and unlock our full potential well beyond the end of the Covid-19 crisis."
"Finally, we are very excited with our debut on the Egyptian Exchange in May 2021 as the first dual-listed healthcare company on the EGX and LSE. The dual listing sees us gain access to a larger pool of geographically diversified investors and in turn offer local retail and institutional investors as well as global emerging markets specialists, who regularly invest through the EGX, an attractive opportunity to capitalise on IDH's solid growth prospects."
About Integrated Diagnostics Holdings (IDH)

IDH is a leading consumer healthcare company in the Middle East and Africa with operations in Egypt, Jordan, Sudan and Nigeria.
The Group's core brands include Al Borg, Al Borg Scan and Al Mokhtabar in Egypt, as well as Biolab (Jordan), Ultralab and Al Mokhtabar Sudan (both in Sudan) and Echo-Lab (Nigeria).
A long track record for quality and safety has earned the Company a trusted reputation, as well as internationally recognised accreditations for its portfolio of over 2,000 diagnostics tests.
From its base of 483 branches as of 31 March 2021, IDH will continue to add laboratories through a Hub, Spoke, and Spike business model that provides a scalable platform for efficient expansion.
Beyond organic growth, the Group's expansion plans include acquisitions in new Middle Eastern, African, and East Asian markets where its model is well-suited to capitalize on similar healthcare and consumer trends and capture a significant share of fragmented markets.
IDH has been a Jersey-registered entity with a Standard Listing on the Main Market of the London Stock Exchange (ticker: IDHC) since May 2015 with a secondary listing on the EGX since
May 2021 (ticker: IDHC.CA)